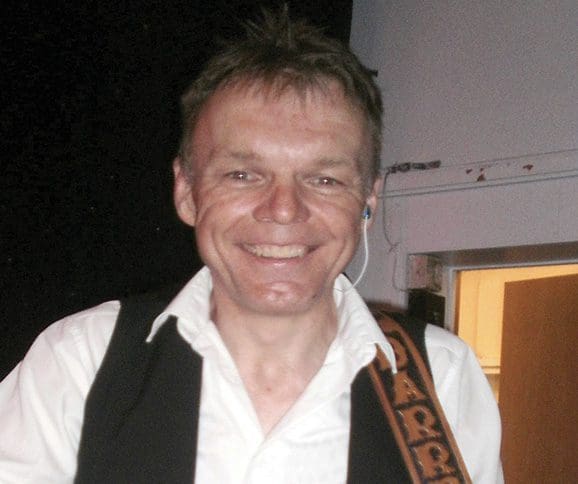 12th August 2023
by Ray Packham
Smokey2 CMC welcomed Darren Busby back to the club after a five year gap due to Covid. A long time favourite, he attracted a huge crowd and soon had both listeners and dancers in the palm of his hand with a wide ranging programme of both standard numbers and new Country. A surprising number was Cliff Richards' Lucky Lips which led to a full dance floor.
Darren charmed everyone with chat and smooth vocals over two full sets and his throat problem was not apparent. Johnny B filled the gaps between sets with a fine choice of dance tracks.
We now anticipate our Christmas 2024 show with the Darren Busby Duo.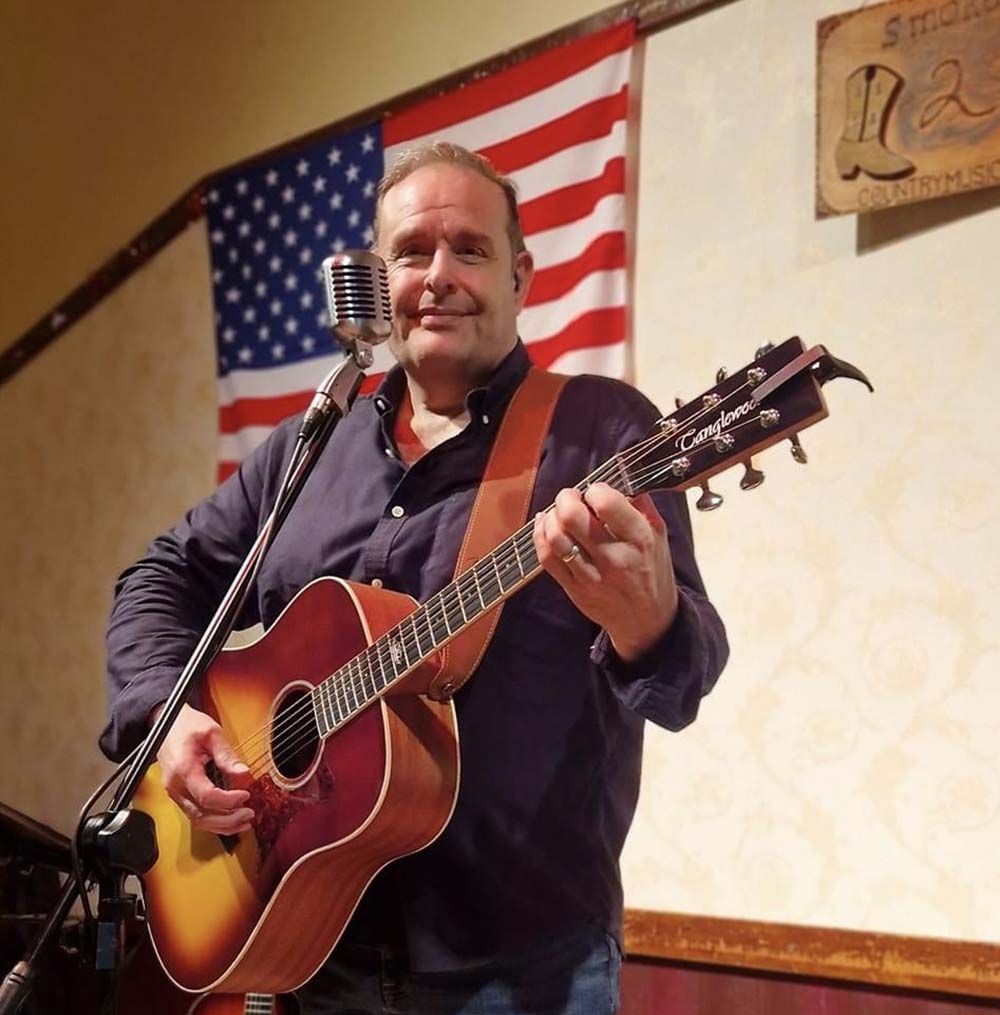 8th July 2023
by Ray Packham
It's been a long time since I last reported on the dance events at this friendly club, probably prior to covid striking. Around that time the organisers were trying to obtain the services of Gary Leonard who was highly recommended and three years later he arrives to grace the Smokey2 stage.
This was a really filthy night , weather wise, with torrential downpours accompanying the thunder and lightning leading to flash flooding and road closures but that didn't stop the regulars turning out and a healthy sized crowd was in place by 7.30pm when Johnny B encouraged the dancers out onto the floor (having first checked with Gary what his set lists looked like).
They didn't take much persuading! At 8pm Gary opened up his first set with Neon Blue, swiftly followed by Playboys. We had been told that there would be little rest for the dancers and boy was that true. Very little chat between numbers meant that Gary fitted 15 tracks in his first set which included mainly modern Country and a barn dance.
Gary has a fine sound balance and the level was just right for the room. He plays acoustic guitar, carrying a spare in case a string breaks in his set and has exceptional backing tracks which on some numbers includes backing singers which adds to the quality of the well chosen dance inspired presentation.
Johnny B came back during the interval with more dance tracks, the raffle draw and local gig guide. There was a warm welcome for Gary on his return to the stage and he continued where he had left off providing quality music which dancers and listeners loved.