Have you ever wondered about the pedigree of the artists you are listening to or are going to see? Then this is the place to find out!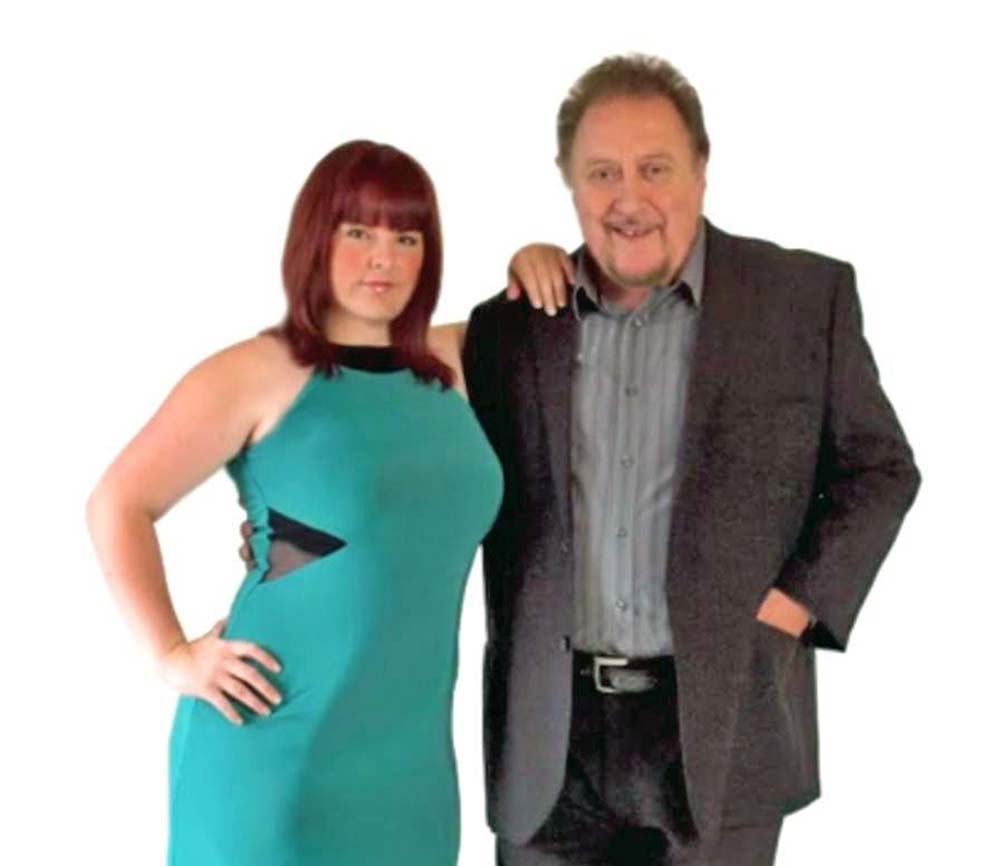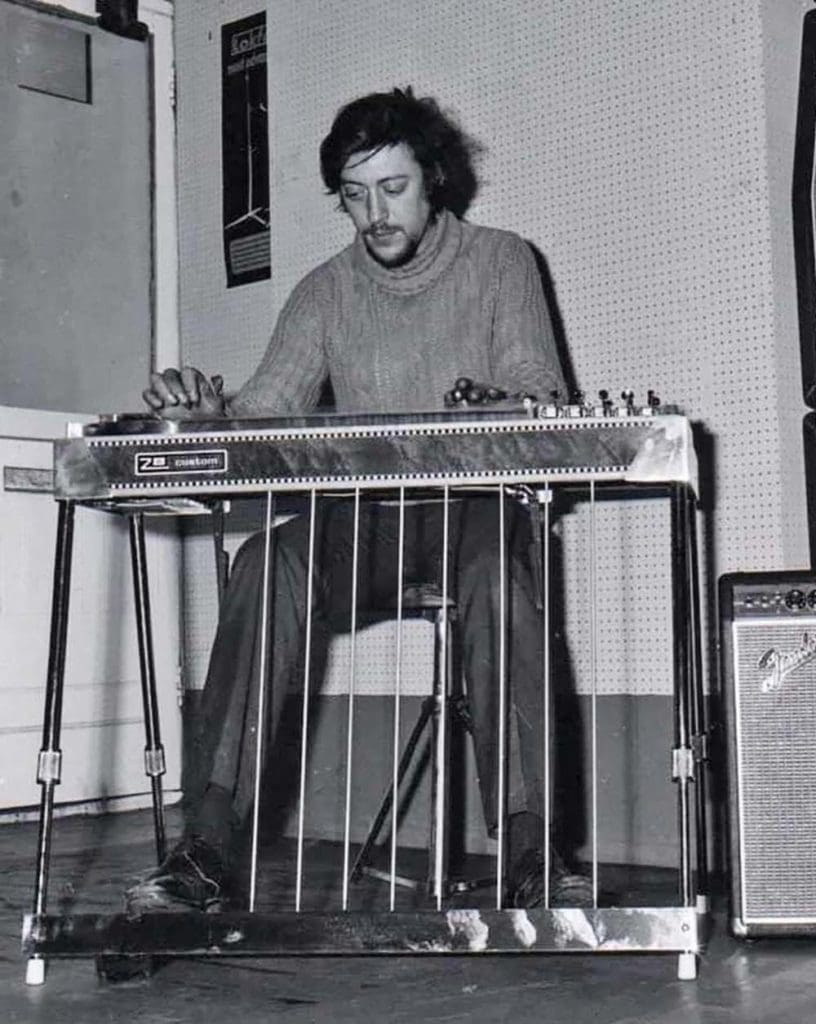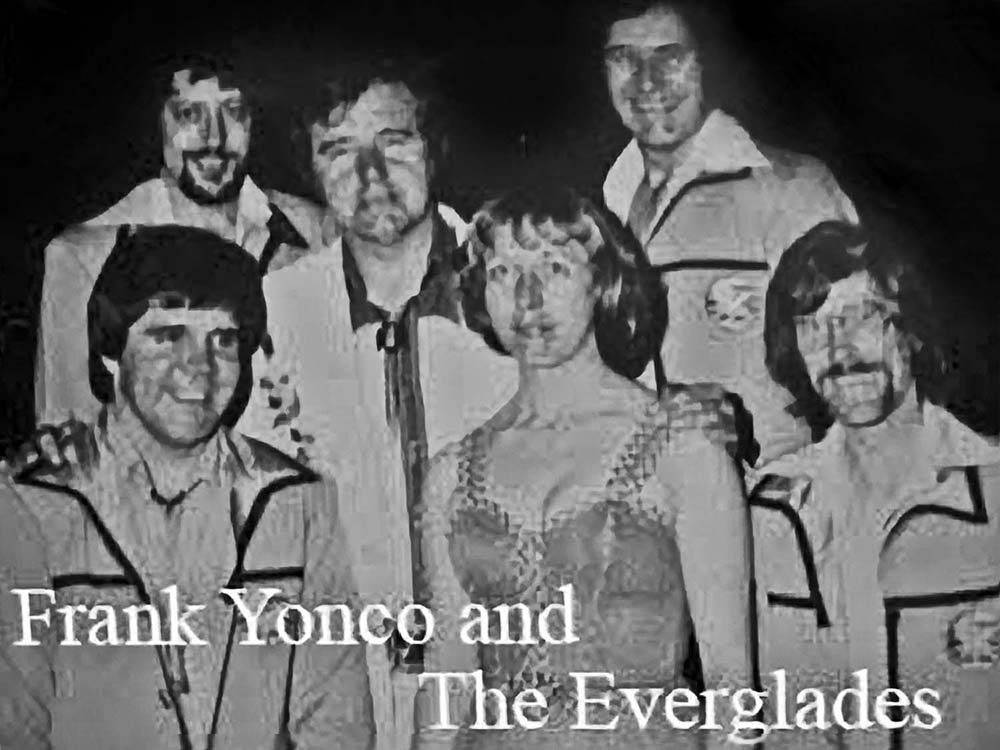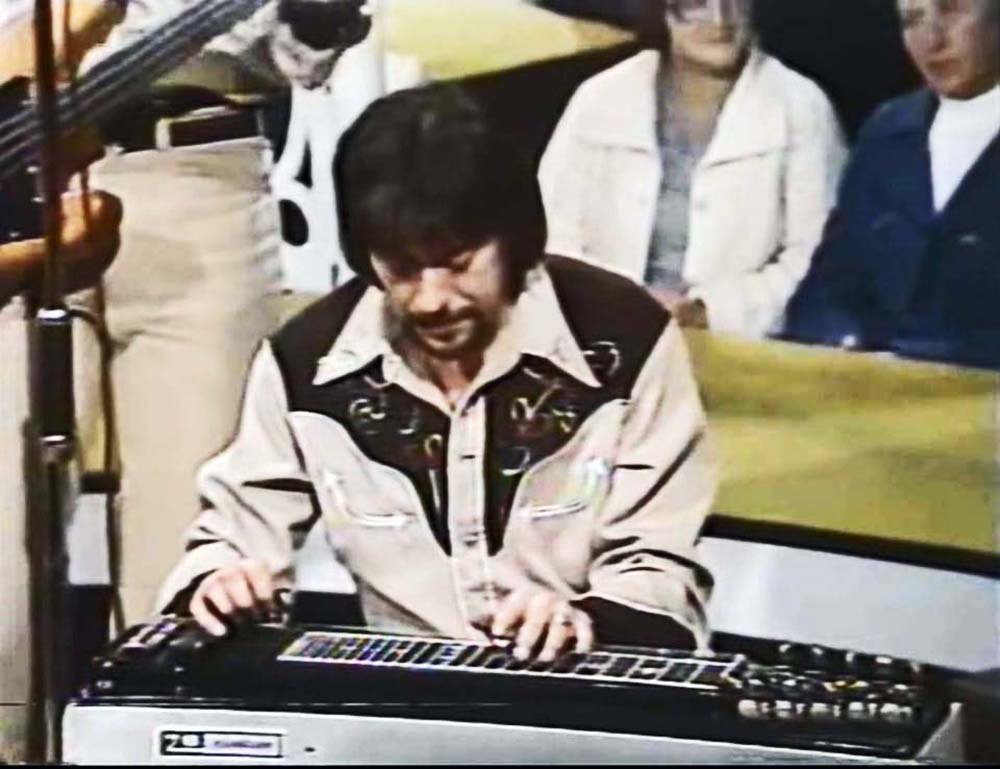 Research by Nick Catford.
Allen Glassock was brought up in Kent in the 1940s. When he was about 11 a friend handed him a guitar to hold whilst he went into the pub to get some cigarettes. He remembers thinking "wow" as he held the instrument and from that moment he knew all he wanted to do in life was to be a guitarist. His parents bought him a guitar shortly after and he sat in his bedroom for hours learning and practicing various chords. He is totally self taught.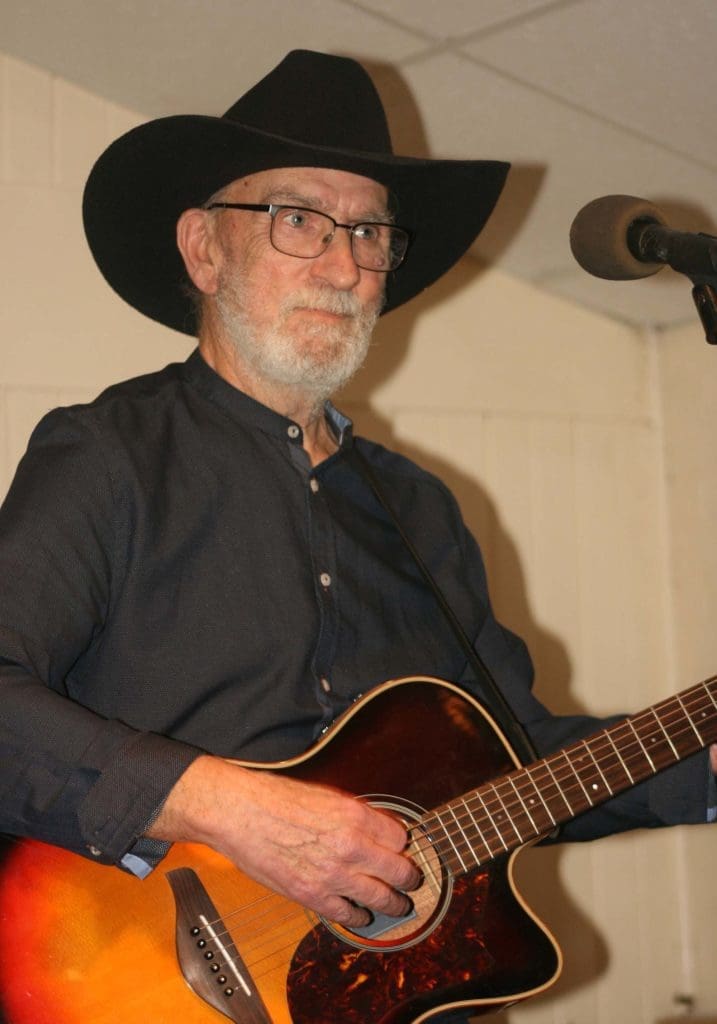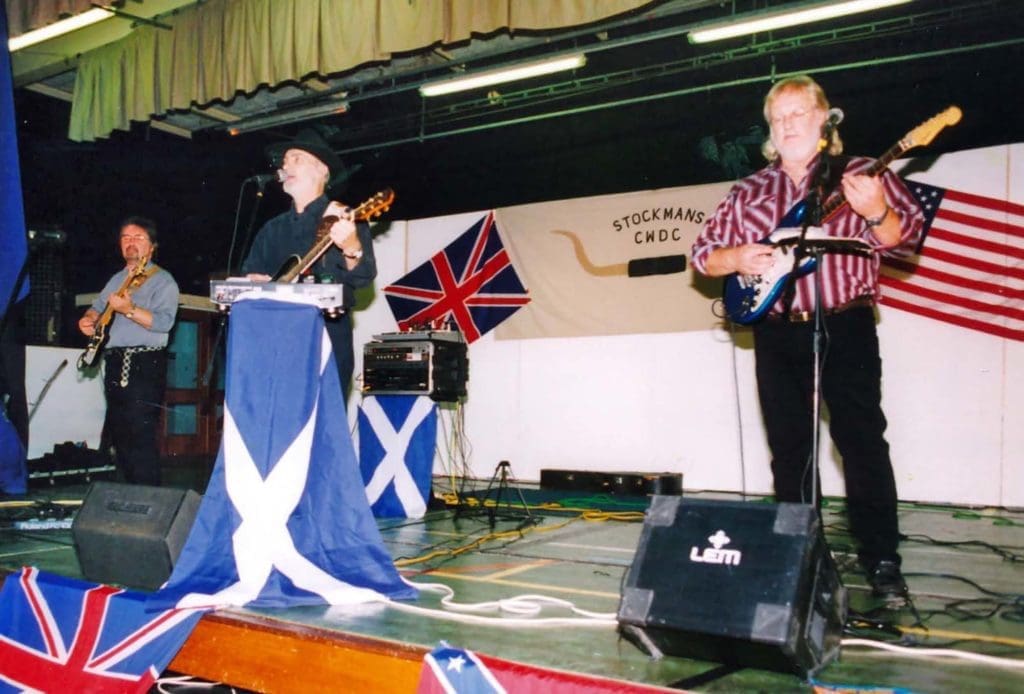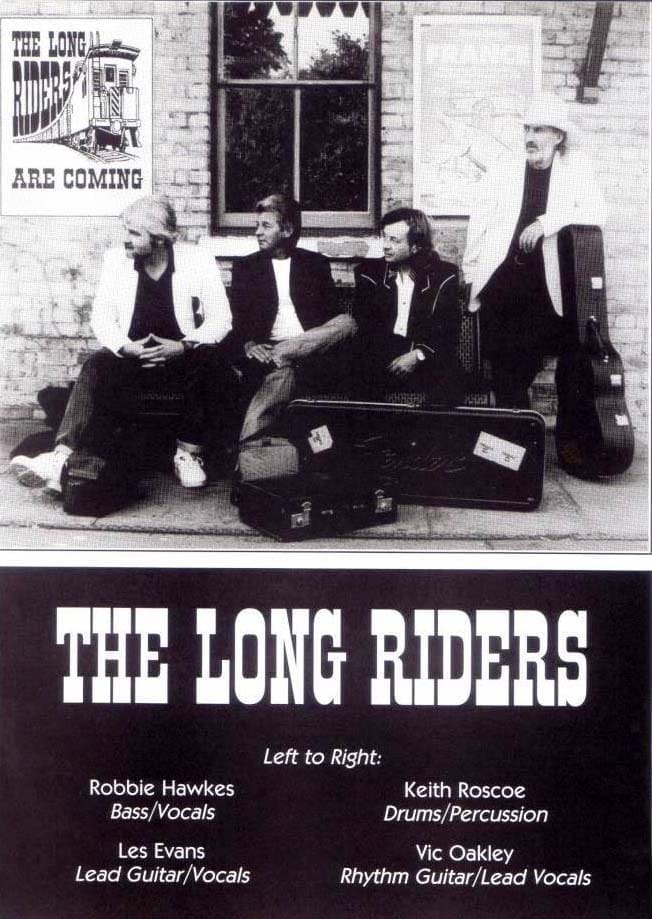 Research by Nick Catford.
Vic Oakley fell in love with Country music at an early age. His older brother John was in the merchant navy and used to bring 78rmp records home. Vic lists his early influences as artists like Hank Snow and Lefty Frizzell. His career as a musician started on a very small scale in 1983. He had always been keen to learn to play the guitar and a friend who was a good musician lent him a guitar and showed him a few chords which he began to practice. Eventfully he was able string a few songs together. At that time, his wife worked for the chairman of Great Wakering parish council in Essex and Vic hummed and strummed a few songs at a council social gathering in their garden one day. The Council chairman suggested that he might like to play to raise money for the new village hall fund.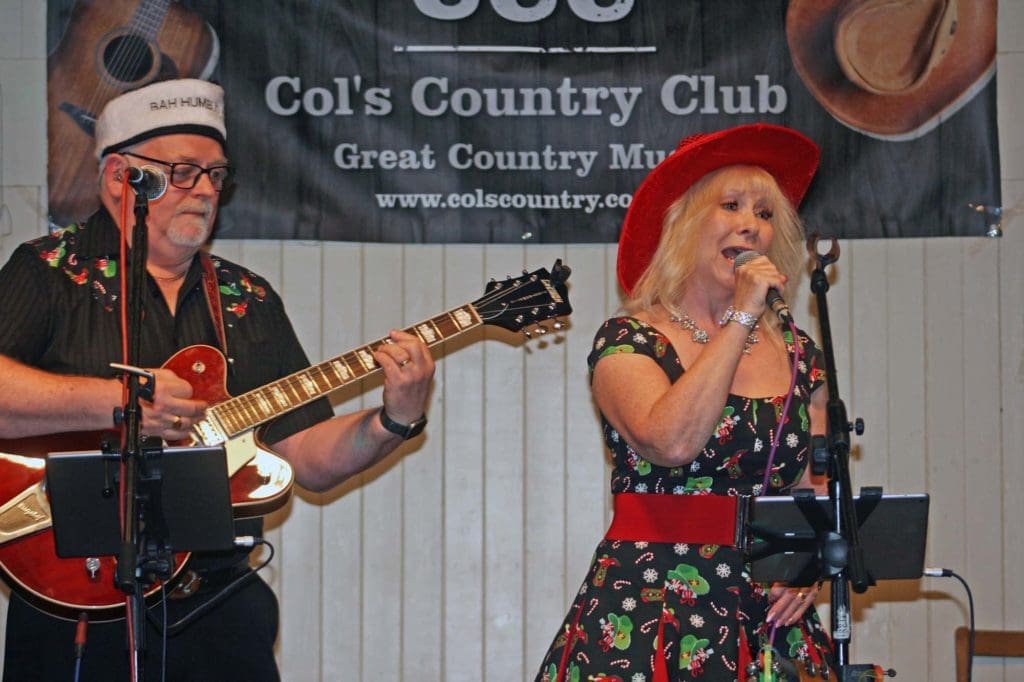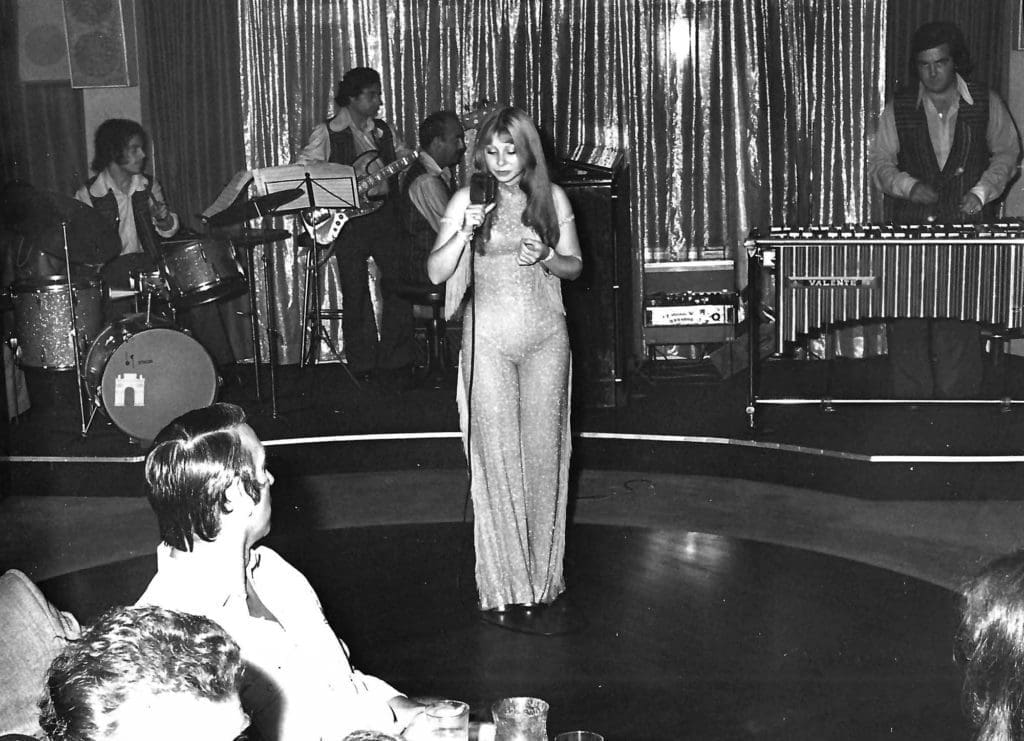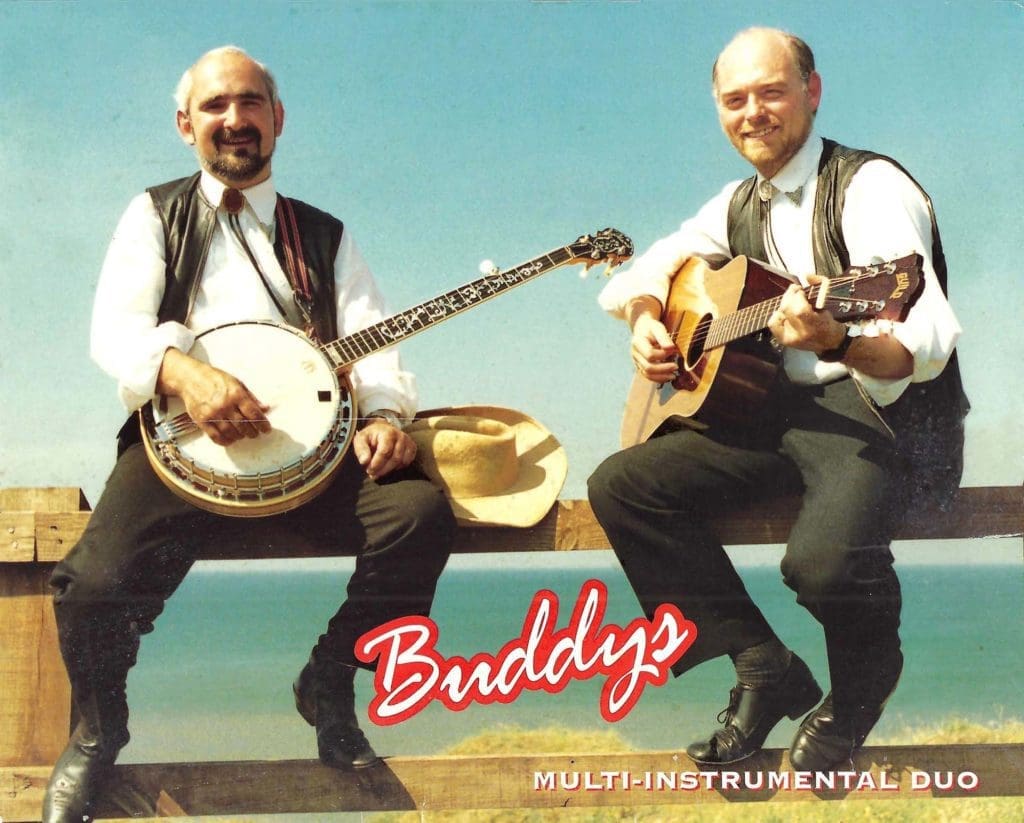 Research by Nick Catford.
The Suffolk based Barhoppers Duo is husband and wife Gabbi and David Crayford-Noble. Both have had a long career in the music business stretching back to the 1970s.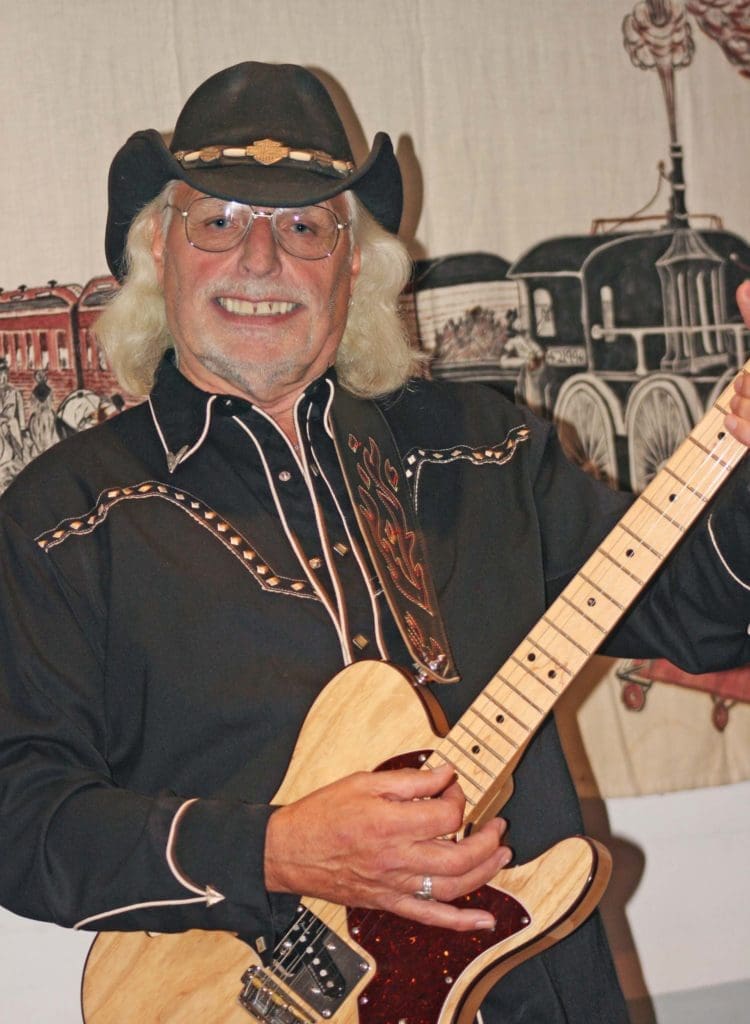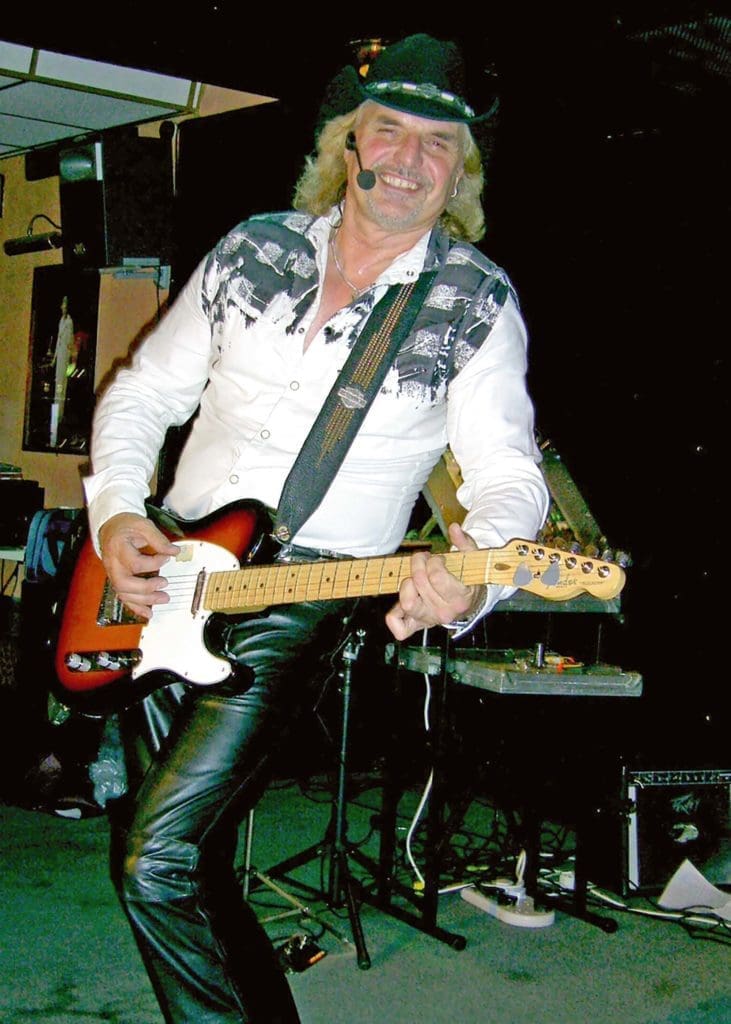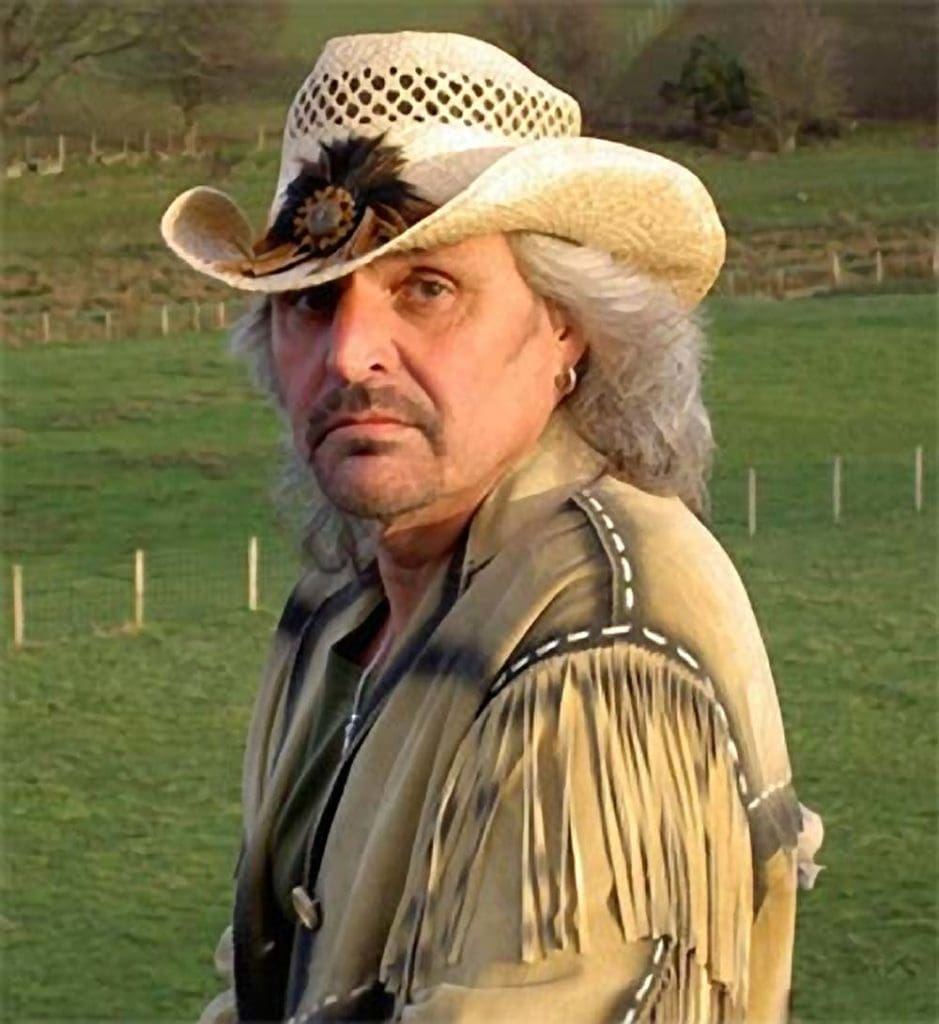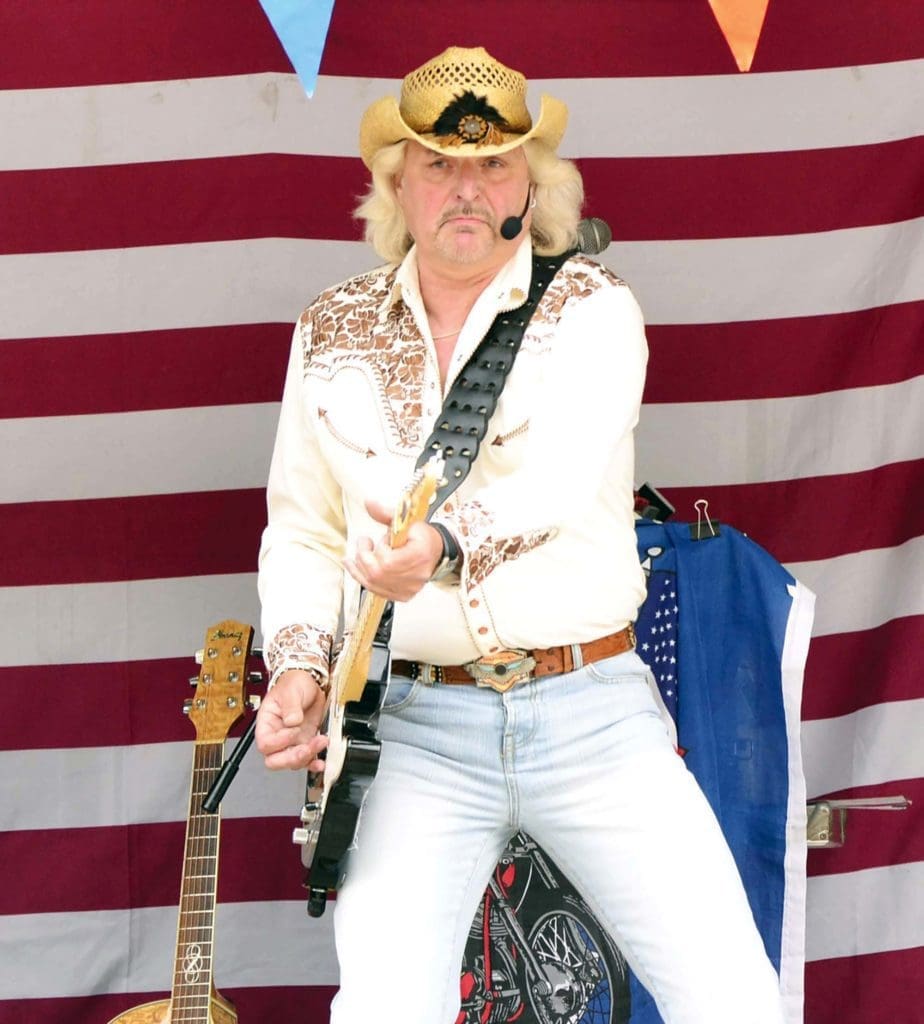 Research by Nick Catford.
Johnny Holland was born in Dudley in the West Mindlands and still lives in the area. He started singing when he was five or six and, at that time, he had aspirations of being another Elvis or Cliff. He would regularly sing at Christmas parties at school.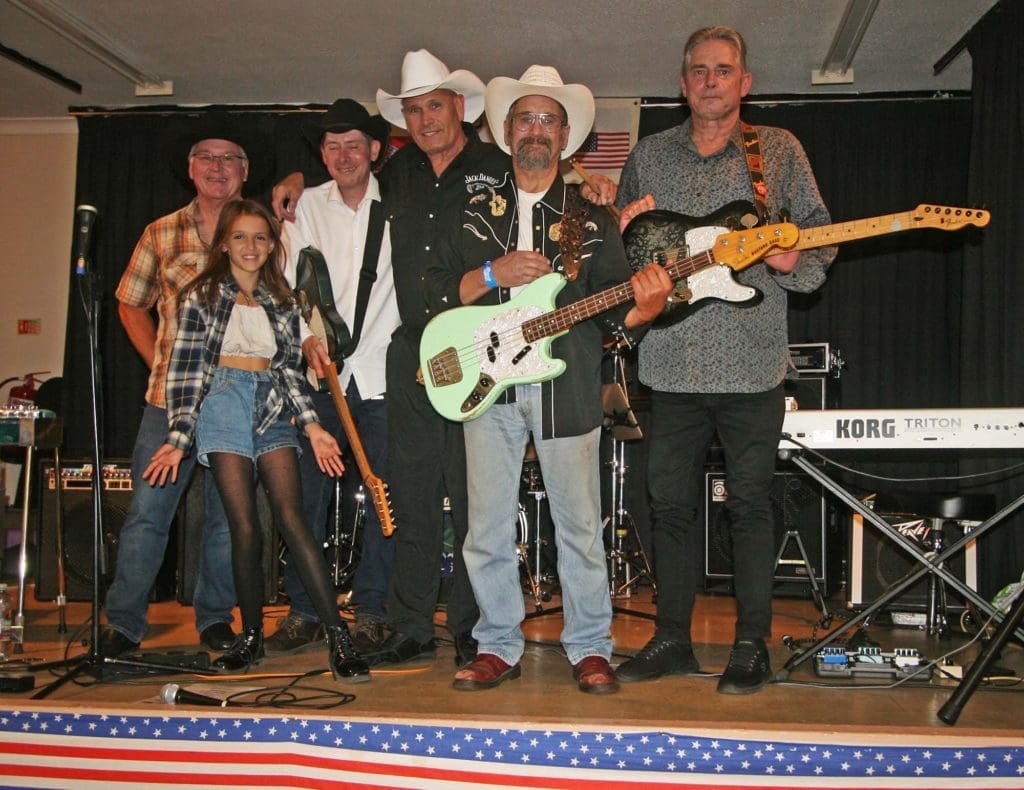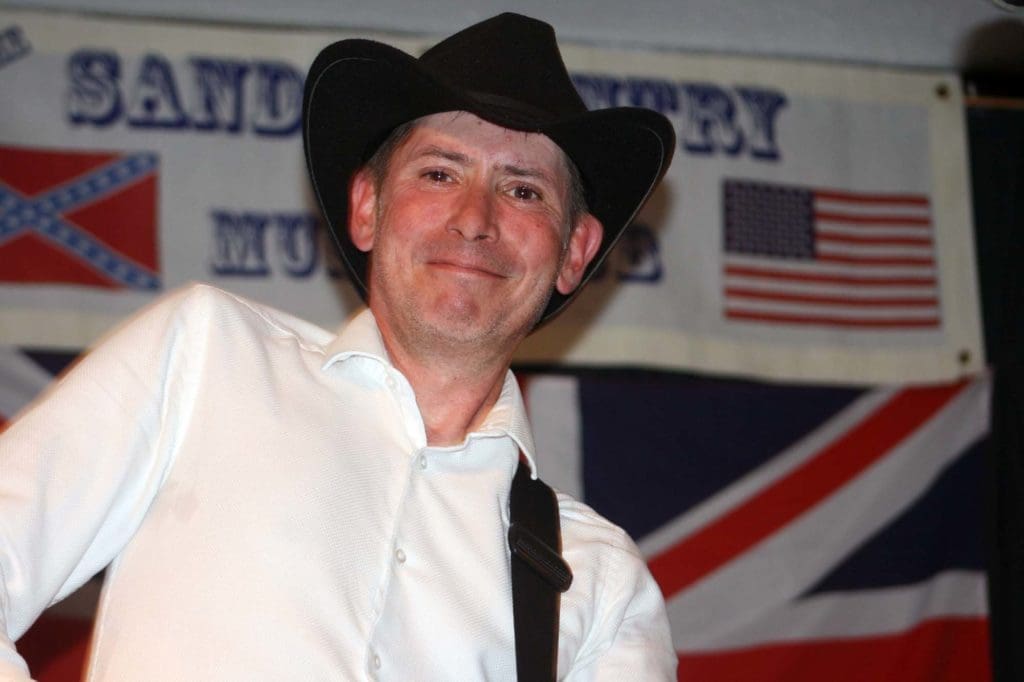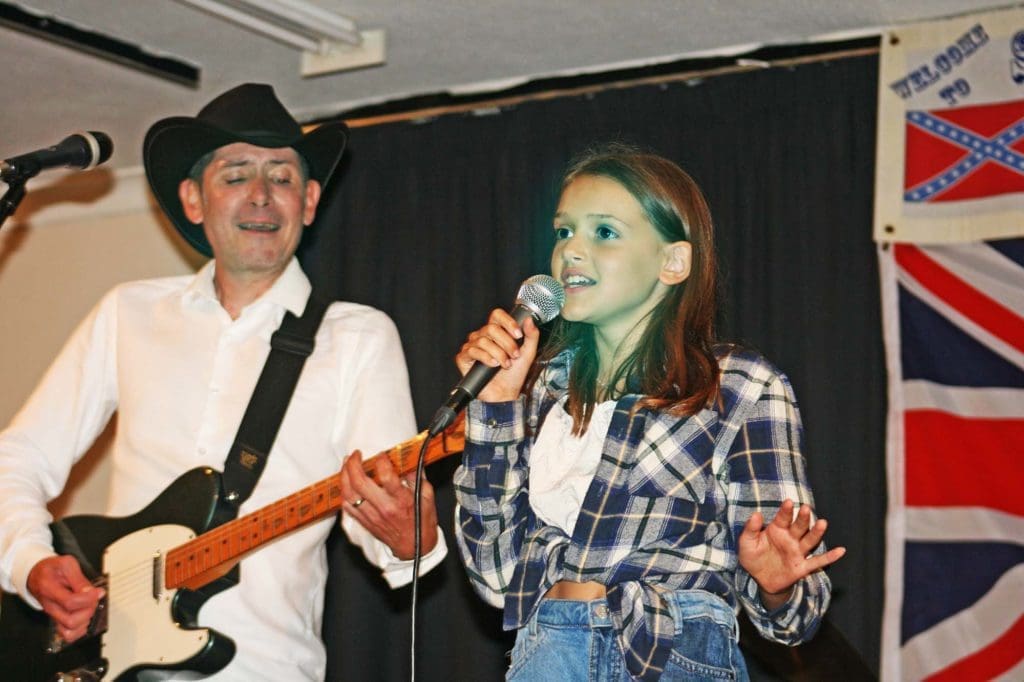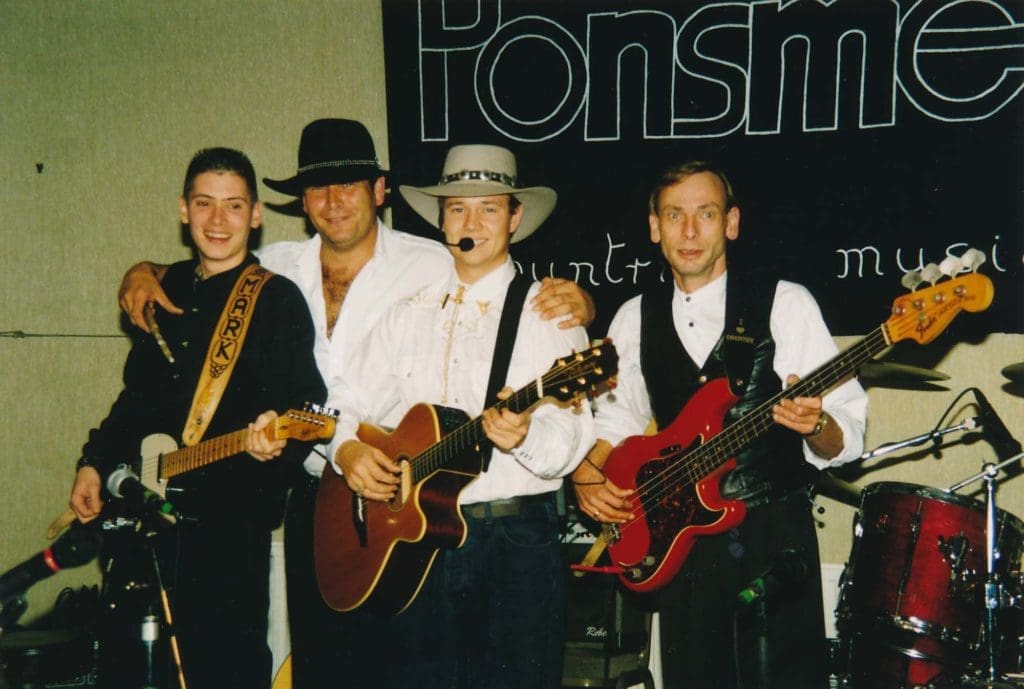 Research by Nick Catford.
In the 1980s and 1990s there were many hundreds of good bands regularly working in clubs and festivals around the UK. Since then, band numbers have dwindled dramatically as have people attending those clubs that have survived and these days few clubs can afford more than a duo. Some bands have survived, generally those who don't rely on gigs for their living and it was good to see a new 5-piece band, Honky Tonk Strangers emerge onto the club scene in April 2022 in an attempt to buck the trend.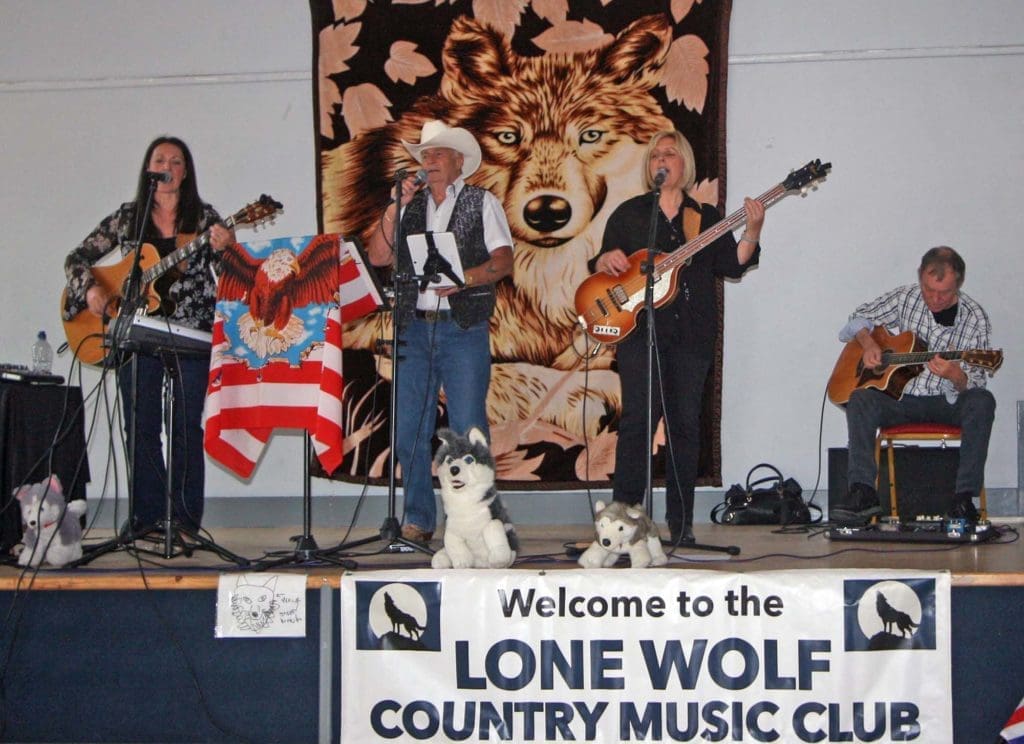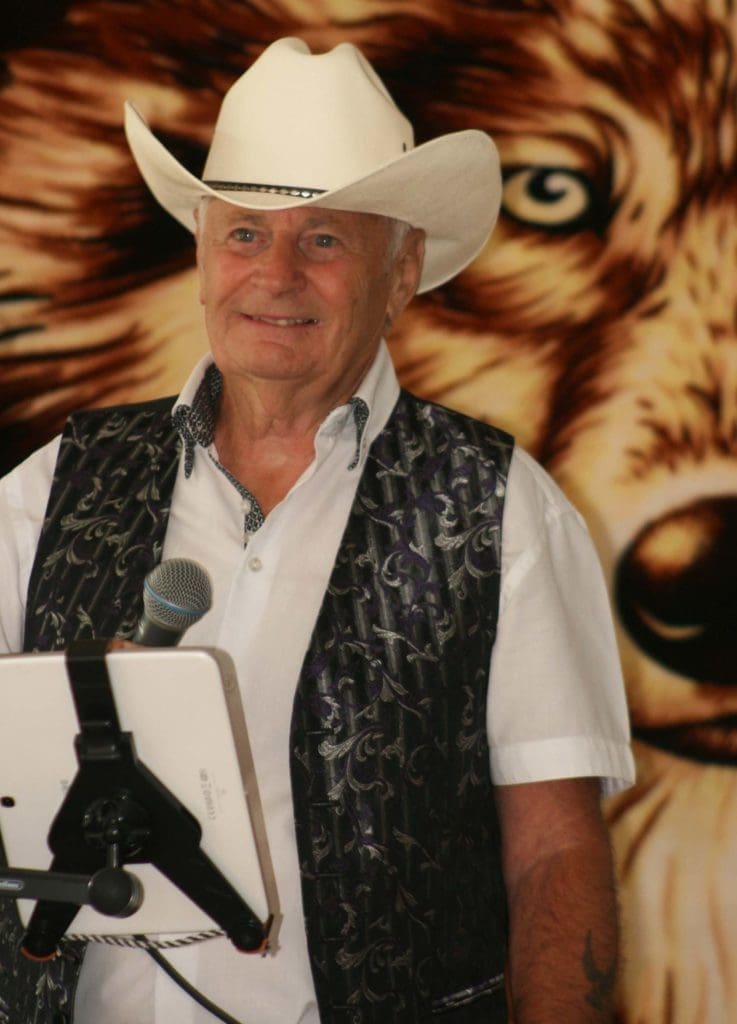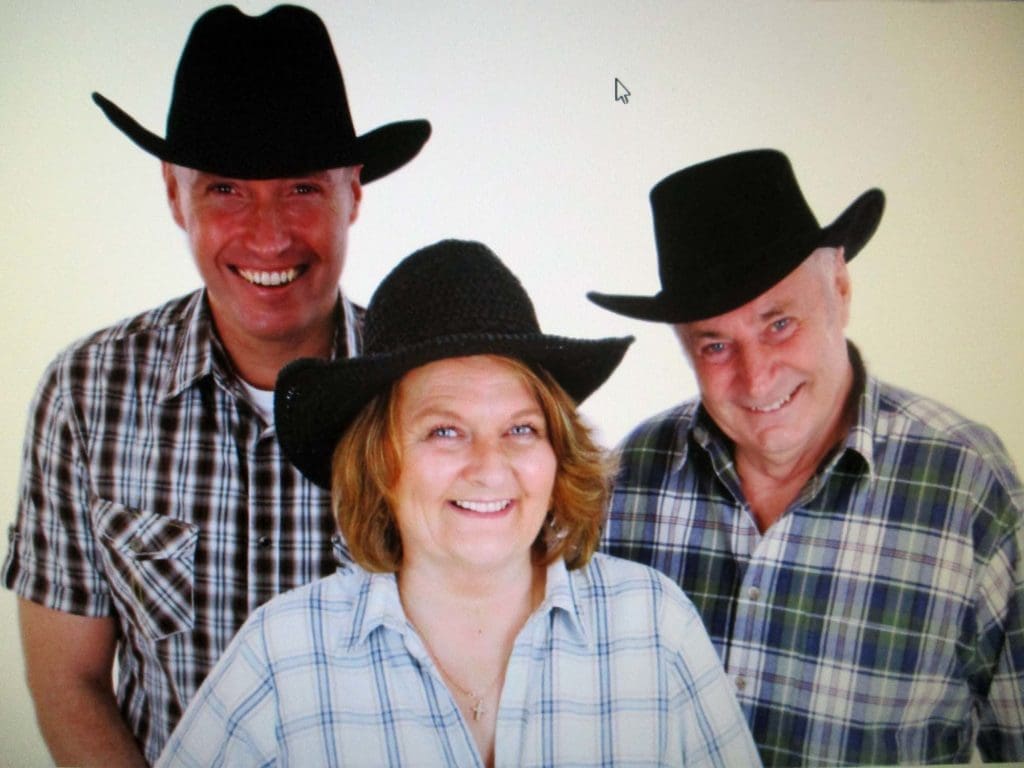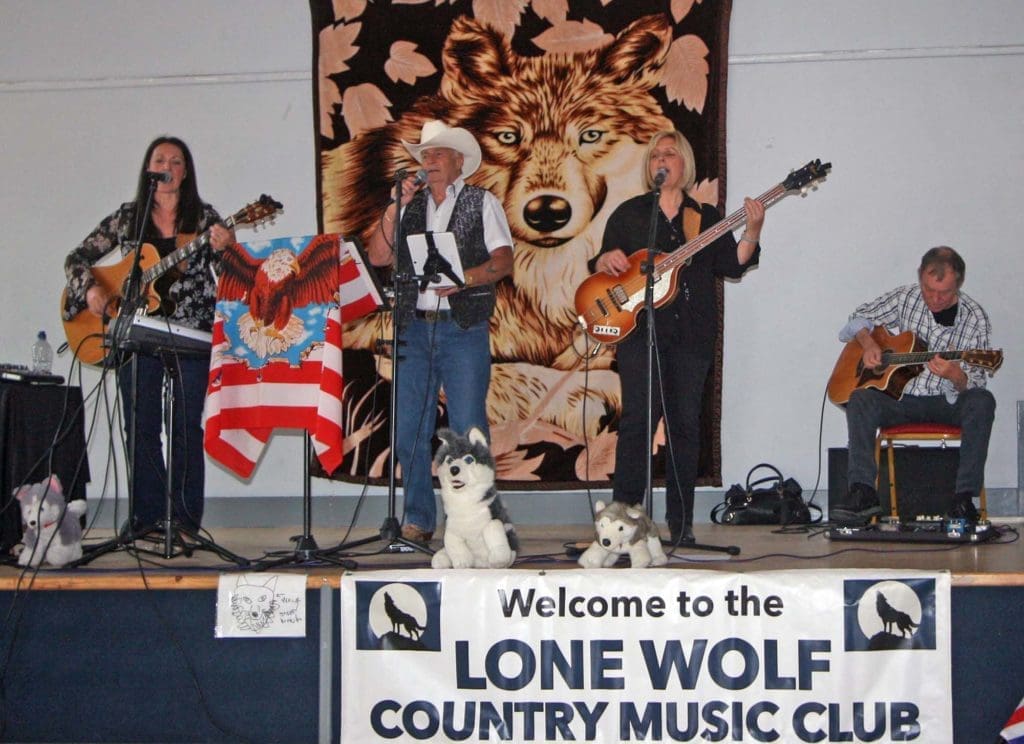 Research by Nick Catford.
Mick Sweetman's love for country music started when he was a boy helping out on fairgrounds when they came to his village on the south coast blasting out country music alongside rock n roll.  His record collection at that time consisted mainly of Slim Whitman, Charlie Pride and Jim Reeves and as time passed many more were added, Merle Haggard, Hank Williams, Ray Price, Brooks and Dunn, to name but a few and more recently Ricky Van Shelton.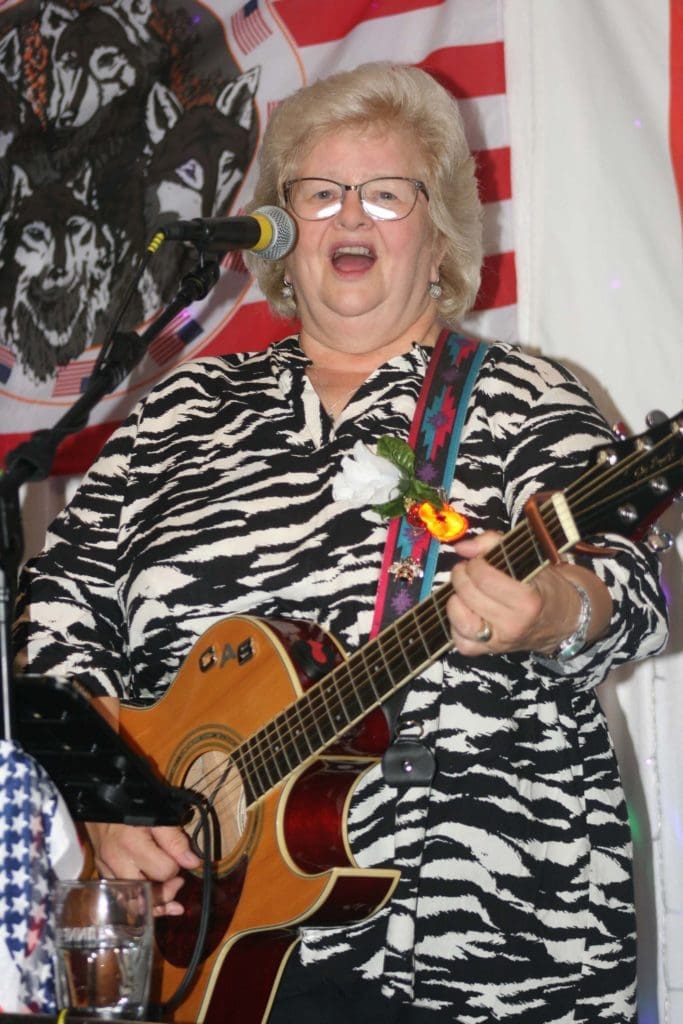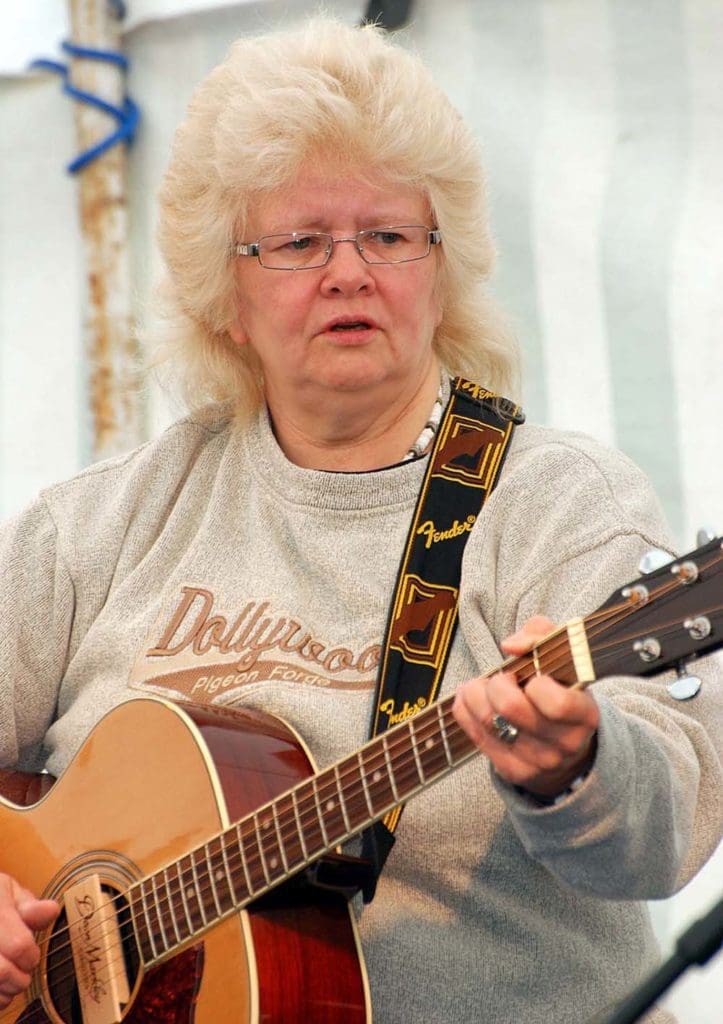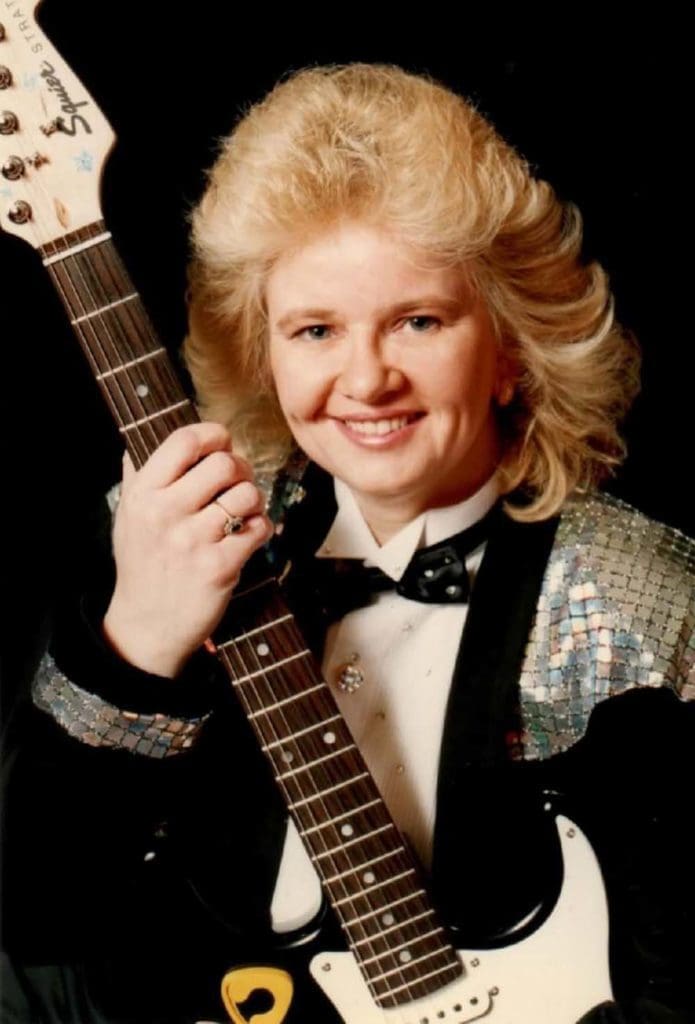 Research by Nick Catford.
Carolann B is known affectionately as 'Yorkshire's Very Own 1st Lady Of Country Music'. She was born in Denaby Main a small mining village near Rotherham in South Yorkshire. She has been entertaining people since she was three years old initially as a dancer which she continued to do all through school. She learned to play guitar, violin and mandolin at school and this held her in good stead when she later took up singing.  She was brought up with country music listening to artists like Marty Robbins and Patsy Cline. Her mum idolised Slim Whitman and her own idols from an early age were George Hamilton 4 and later George Strait and Garth Brooks  Her parents, grandparents, aunts and uncles all influenced her love of Country music.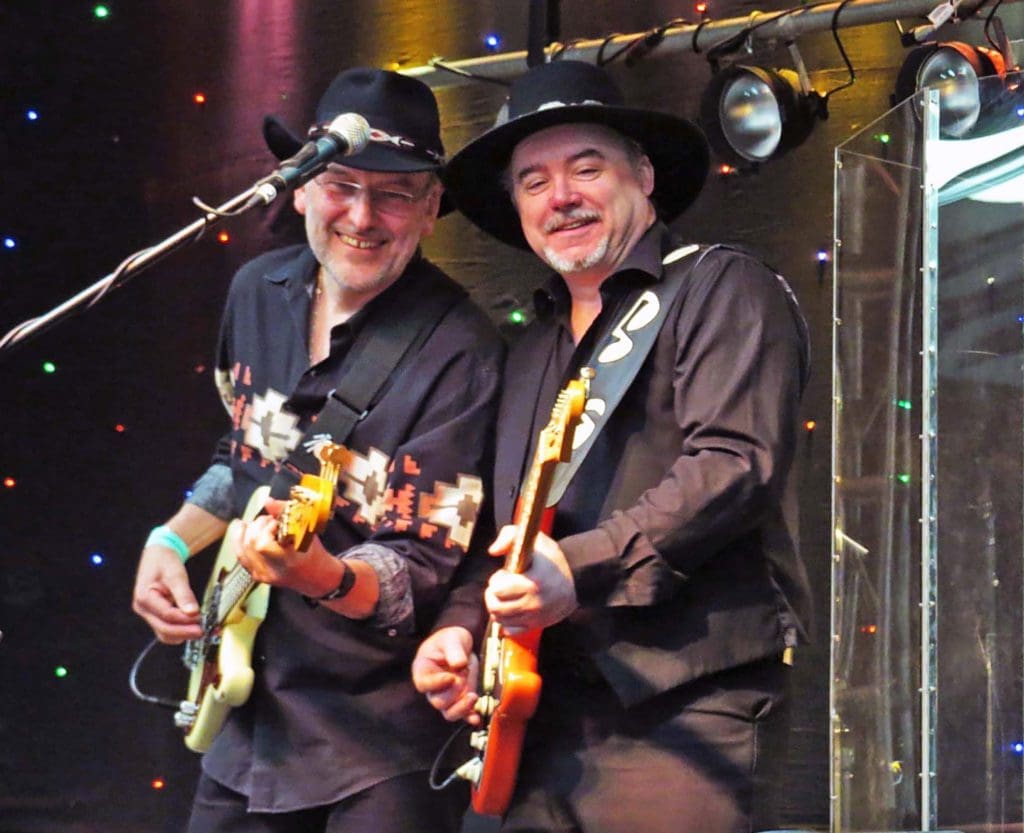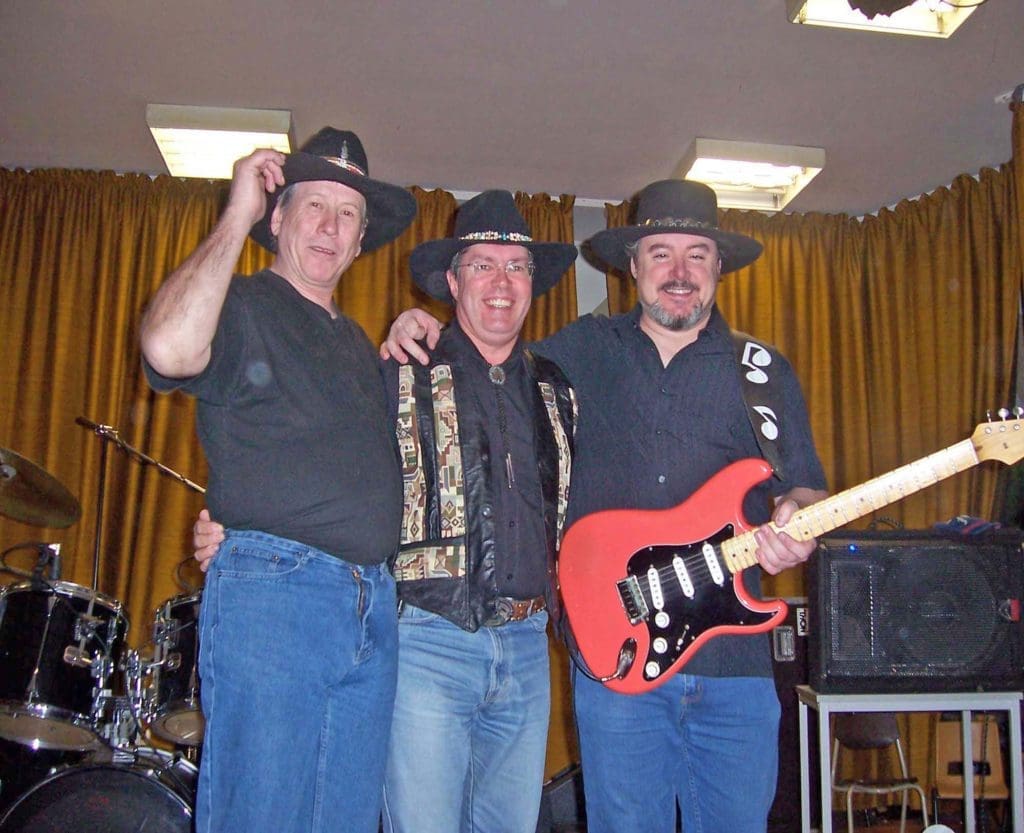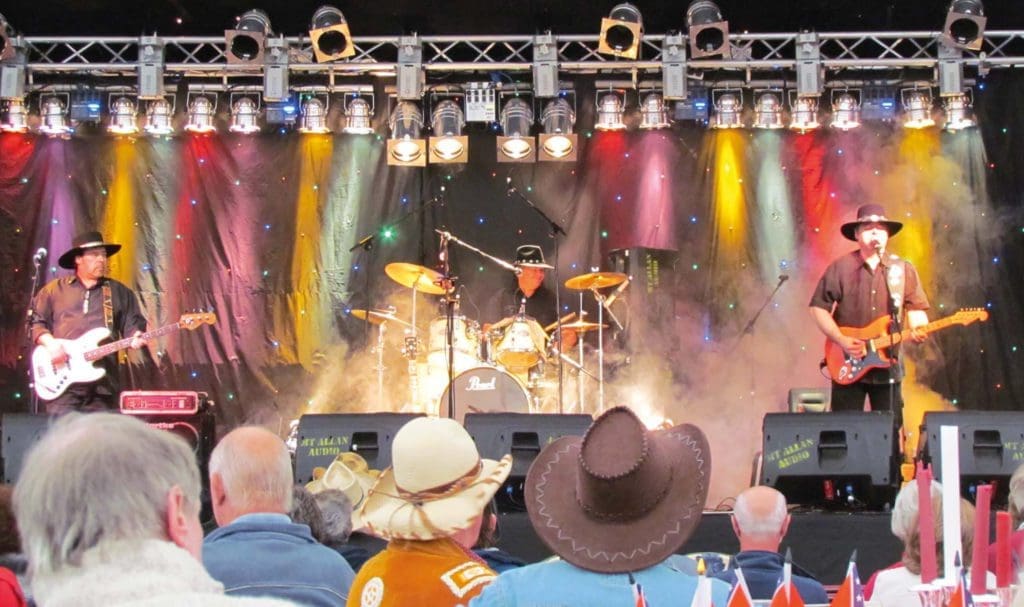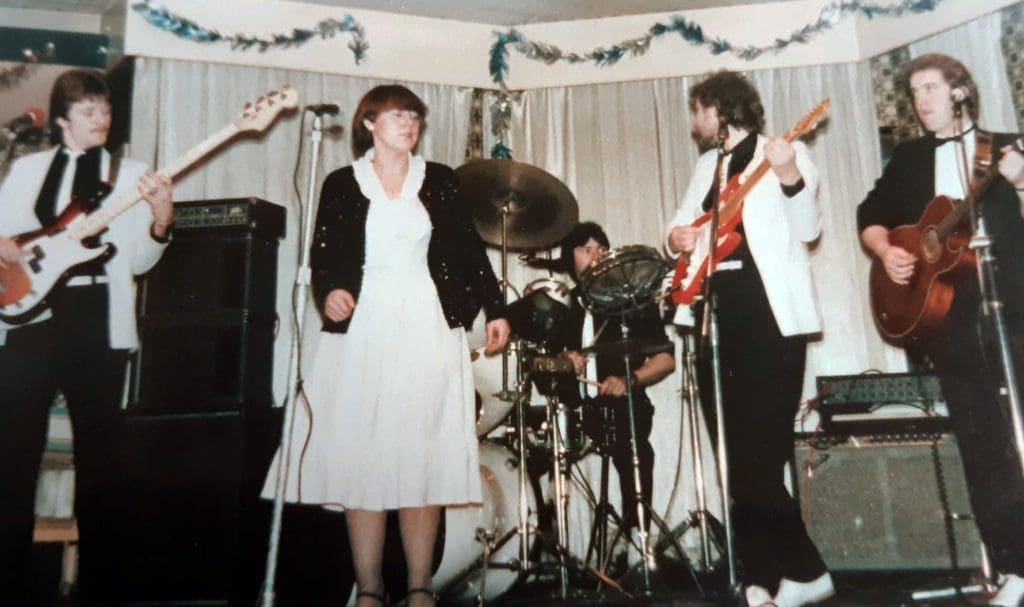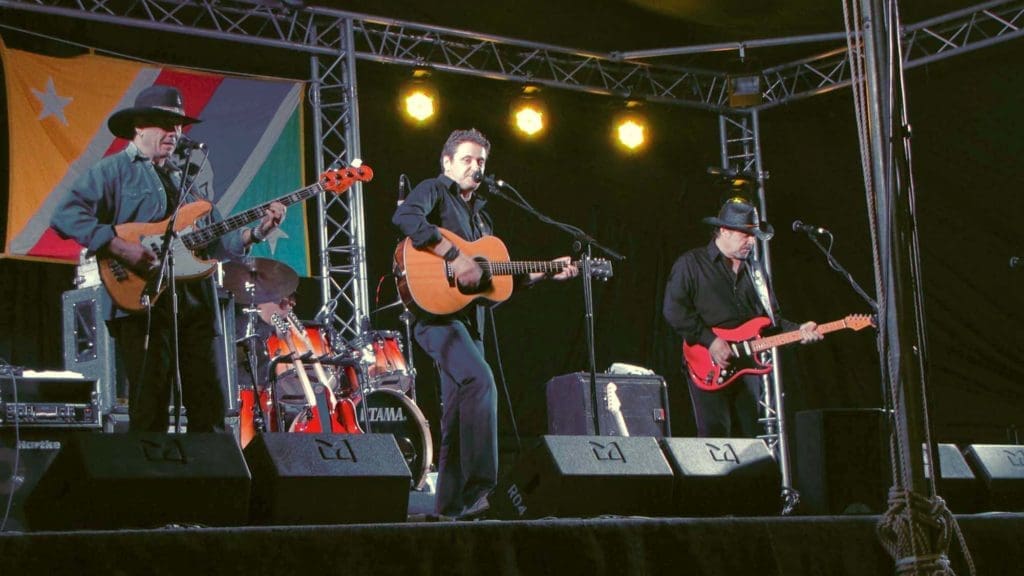 Research by Nick Catford.
Cross Country was formed By Mike McMaster in Teeside in 1984. Initially the band had a female lead singer Nadine Daynes, with Mike McMaster on lead guitar, Vince Holden on rhythm guitar, John Taylor on bass and Joe Bewick on drums.  Mike McMaster left his own band in 1985 with Nadine's boyfriend, Paul Stephenson, coming in on bass and John Taylor moving to lead guitar.  This new line up was intended as a temporary measure for an important showcase.  For its first two years the band only played local gigs within a 50 mile radius mainly in workingmen's clubs between the bingo sessions in the north east. John Taylor was keen to tour nationwide and, as a result, Nadine and Paul parted company with the band in 1986.  John Taylor switched from lead guitar to rhythm guitar and took over as lead singer.  Steve Place came in on lead guitar with Ted Gray on bass. Nadine and Paul (who later married) formed Rebel Rose duo. They were later joined by Dave Wilson and worked as a trio and later a band. Paul and Dave were once in the northeast top band Diablo a very popular piece band  who once performed at Wembley Arena.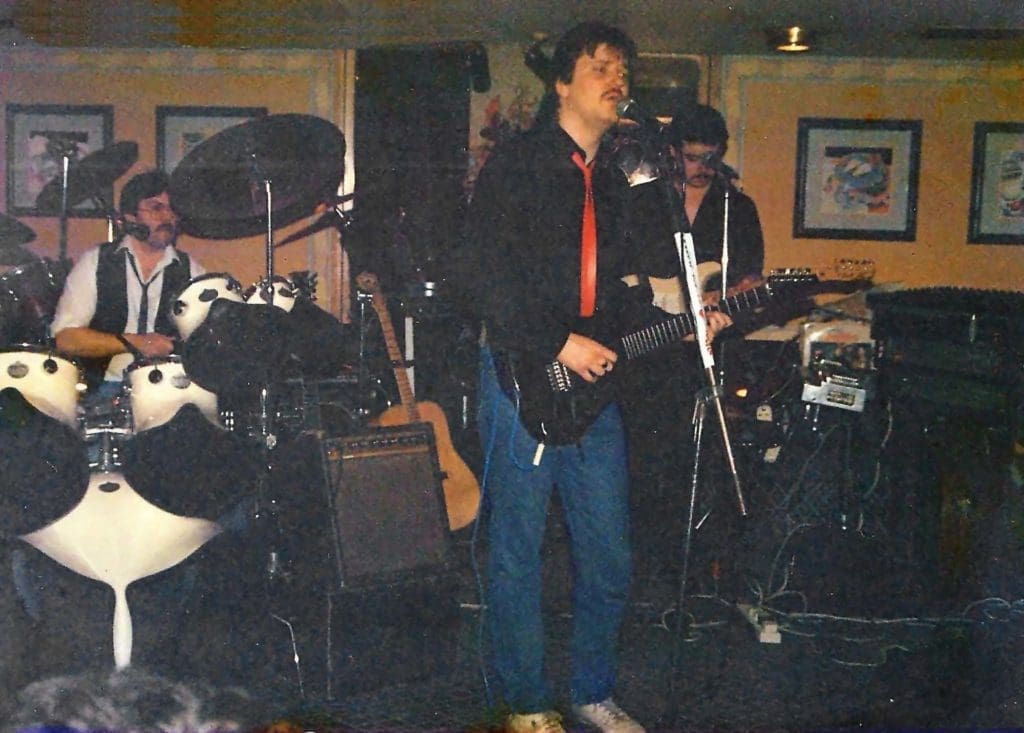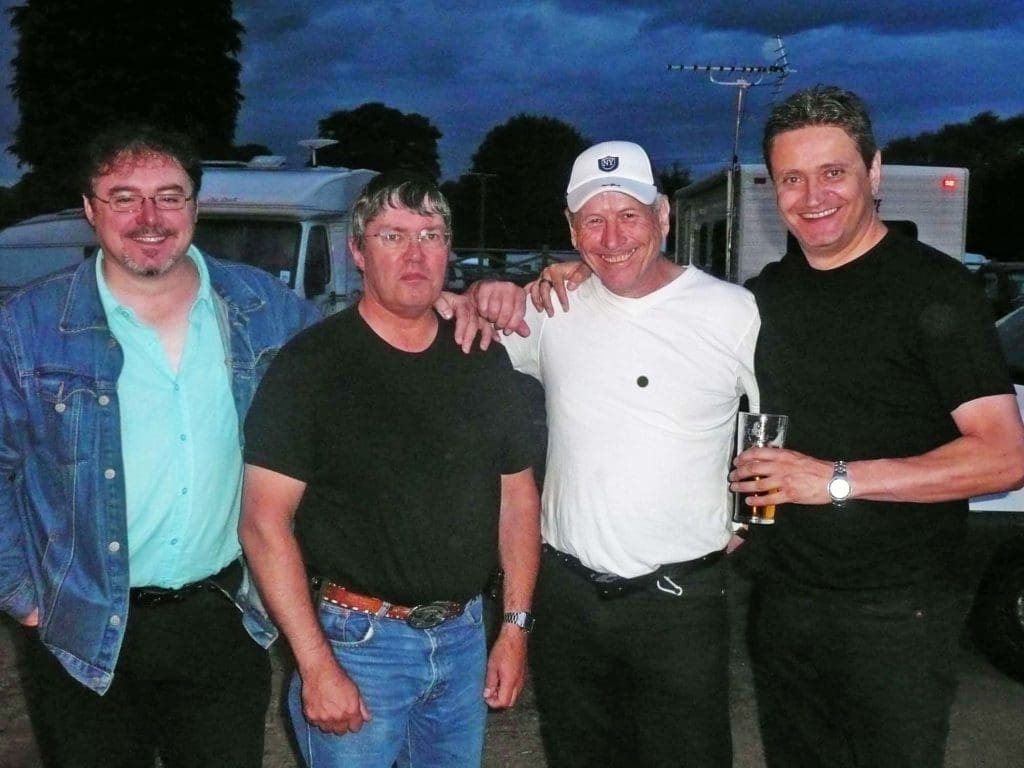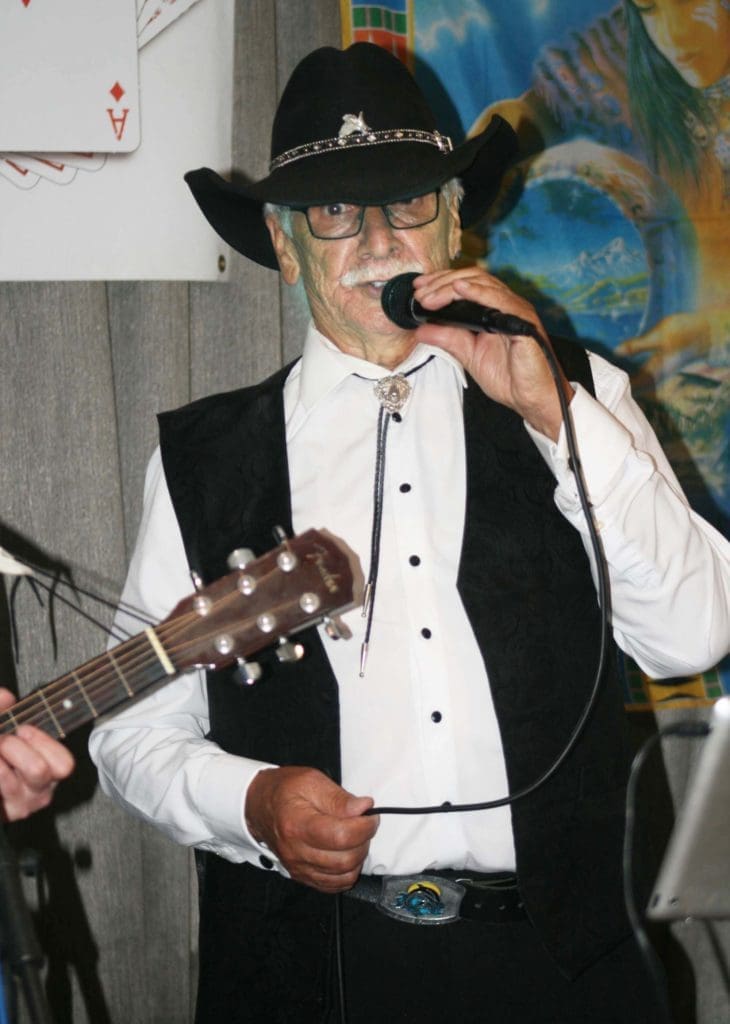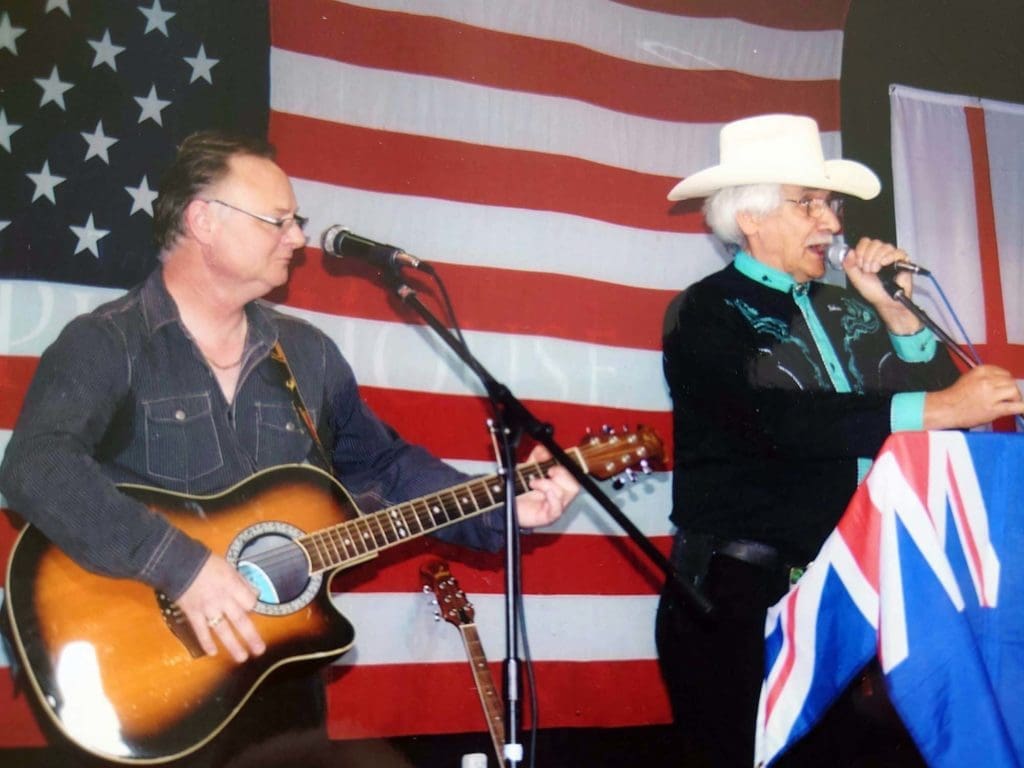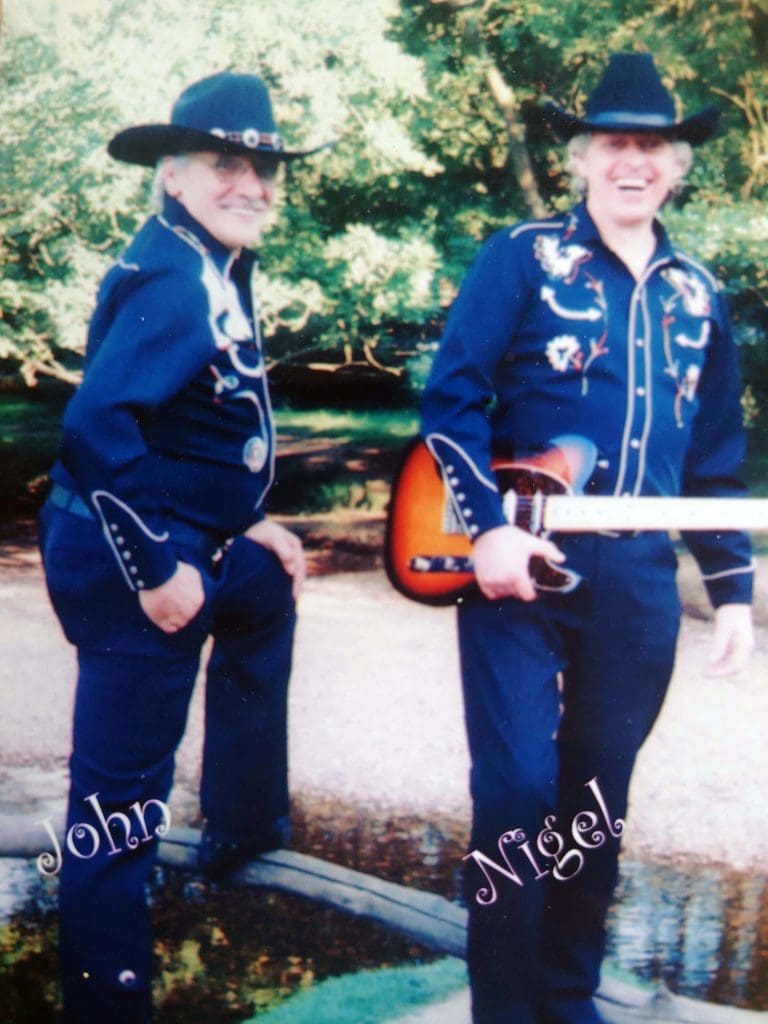 Research by Nick Catford.
Jon Rowdy started singing at the age of 7 in his church choir in Lyndhurst, Hampshire. He emigrated to Australia in 1970 and it's there he first discovered Country music with artists like Slim Dusty, John Williamson and the Kernahan Family.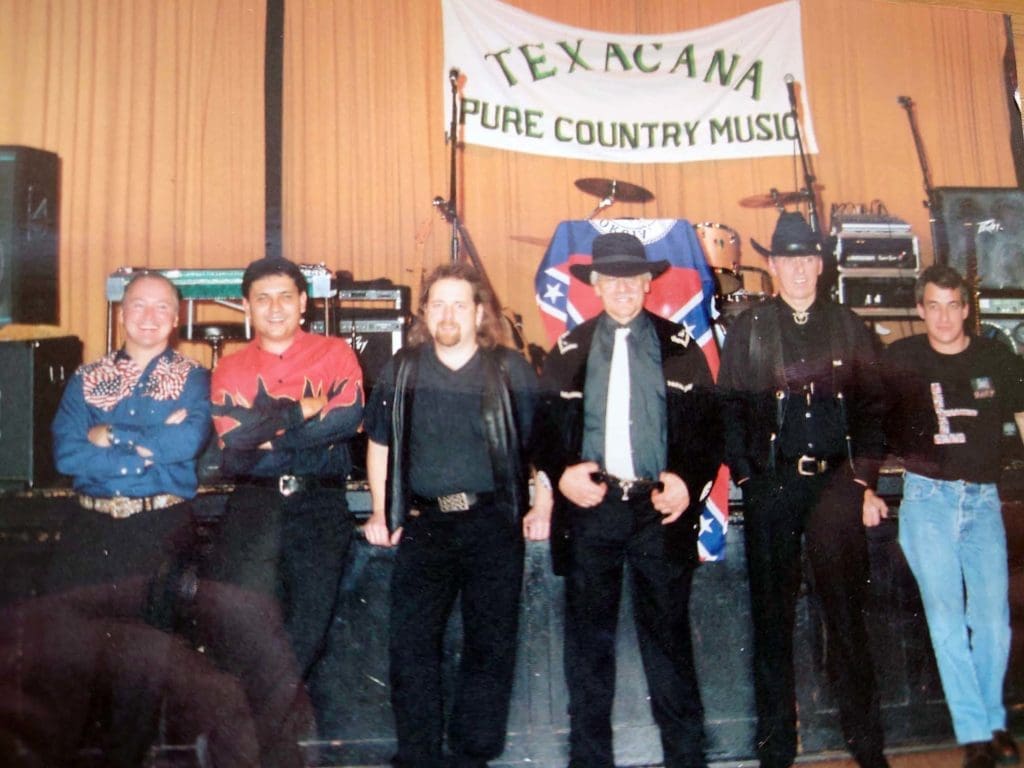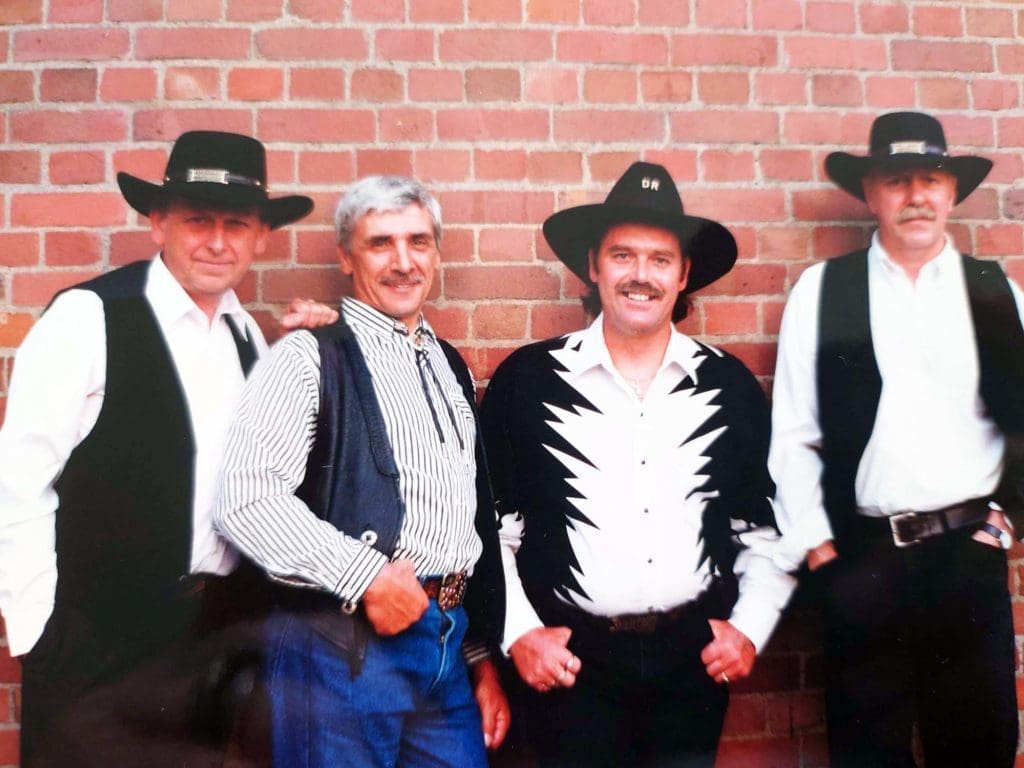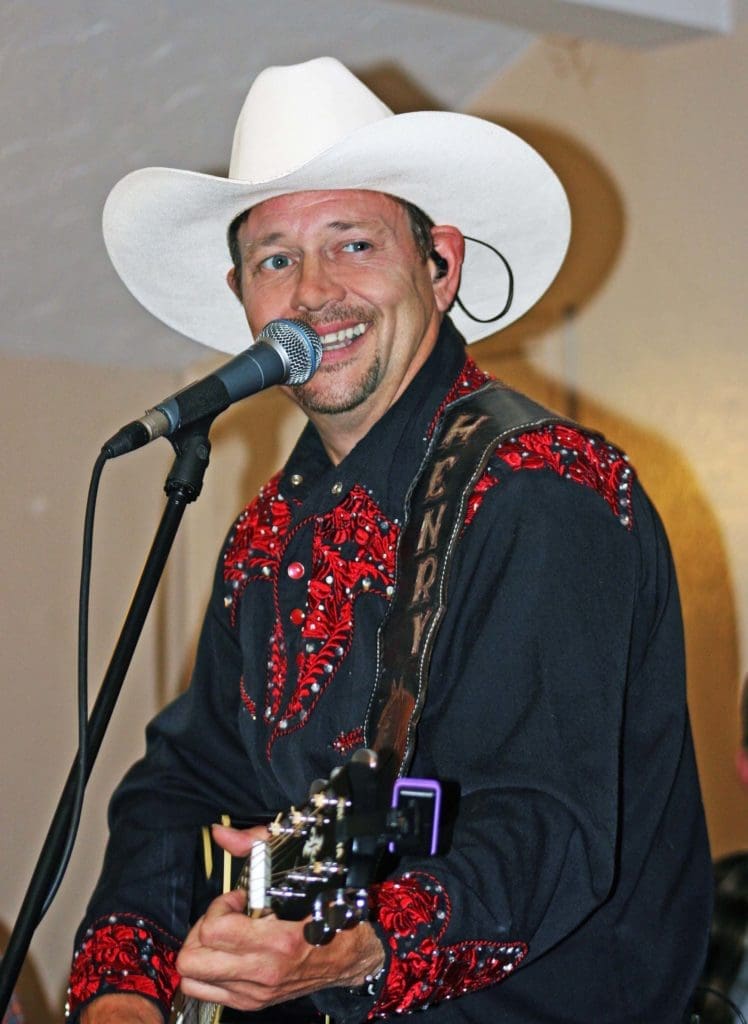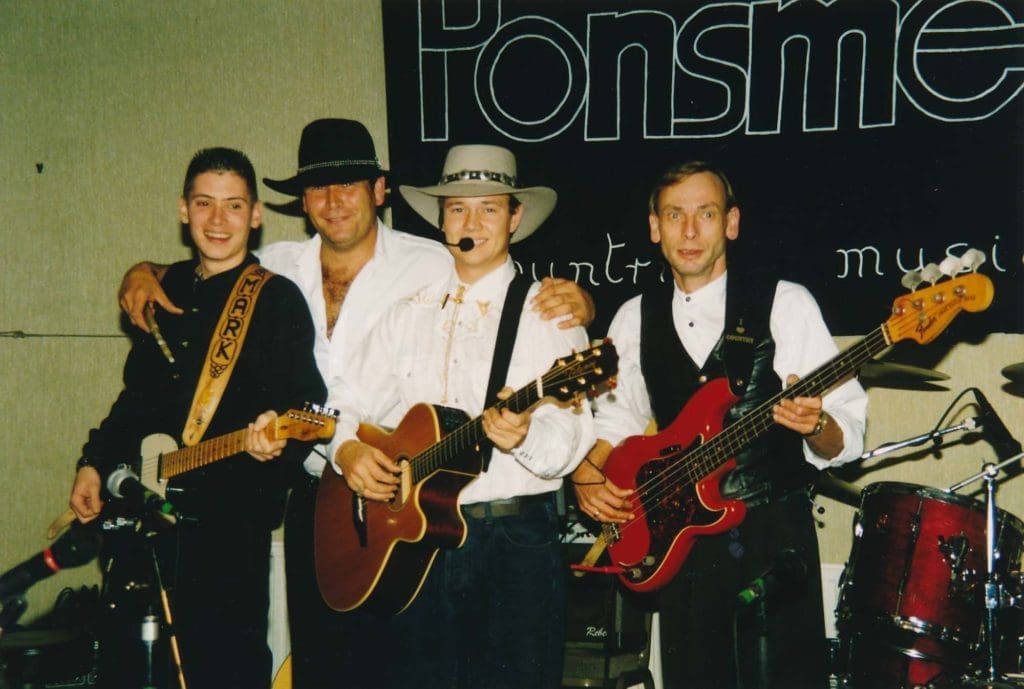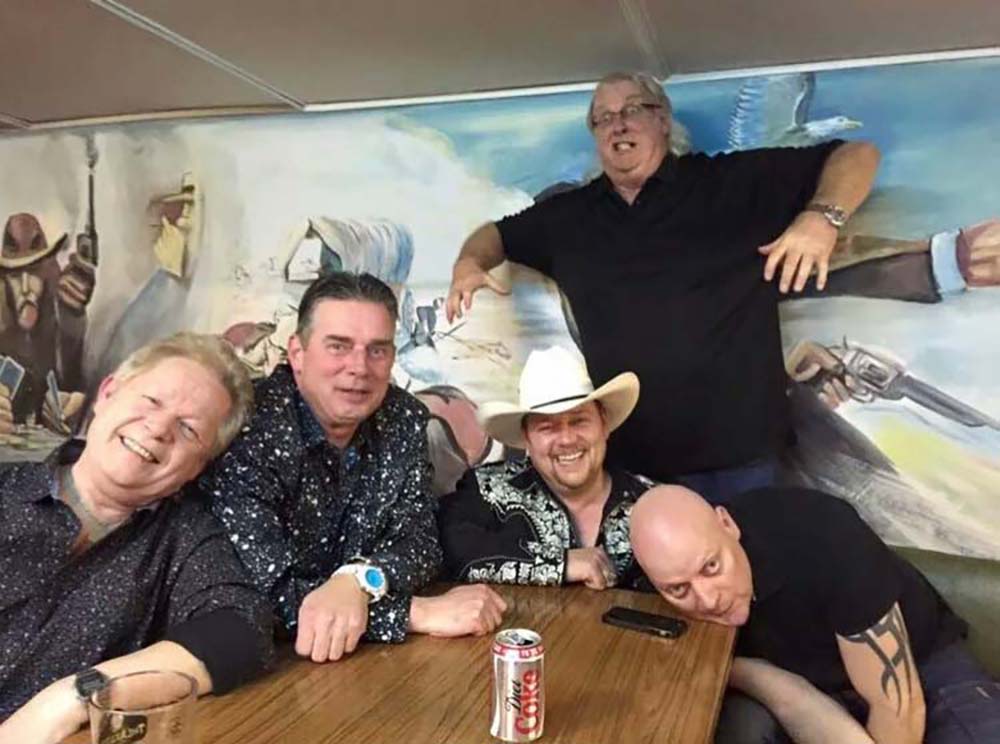 Research by Nick Catford.
Henry Smith was born on 30th January 1972, the son of Henry Smith an established Country singer in Berkshire. Henry Smith Snr grew up in Reading and was brought up on Country music, he first realised his passion for country at a very young age when he used to listen to Country music on a wind up gramophone. This inspired a passion in him to learn and share this love with others by performing. Henry Snr learnt to yodel at a very young age and used to yodel along to Jimmy Rogers. He then started performing as a guest singer with many popular local bands. His sound was unique and he was soon much in demand as he started to build up a fan base.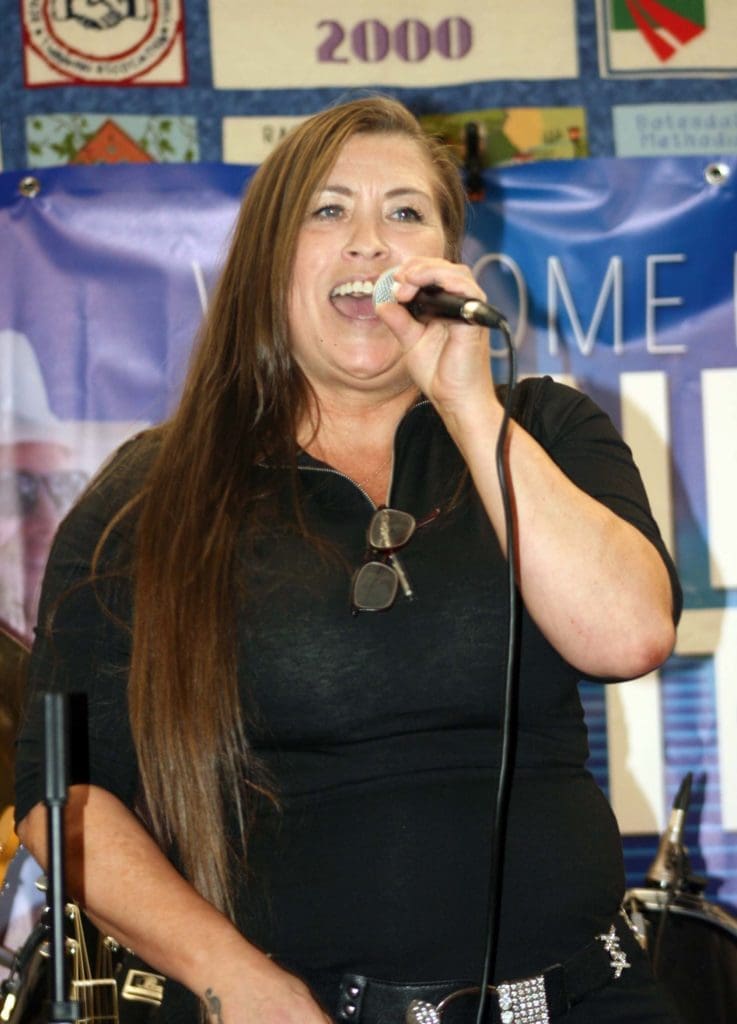 Research by Nick Catford.
Theresa Coupland is from Colchester in Essex. She was born into a family of music which has been with her all through her life. She was strongly influenced by her father as they both shared a passion for music.  She started singing in her dad's rock 'n' roll band Revival when she was 14 and quickly realised this was the career she wanted to follow but not before she had raised a family.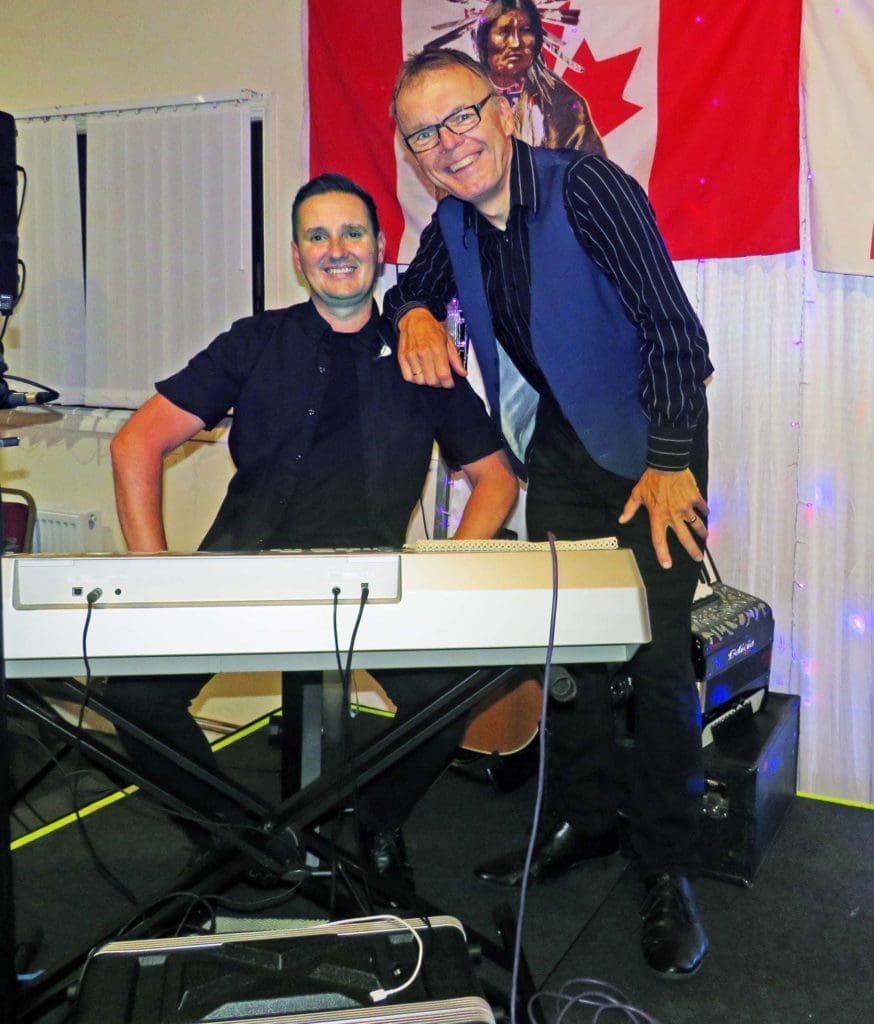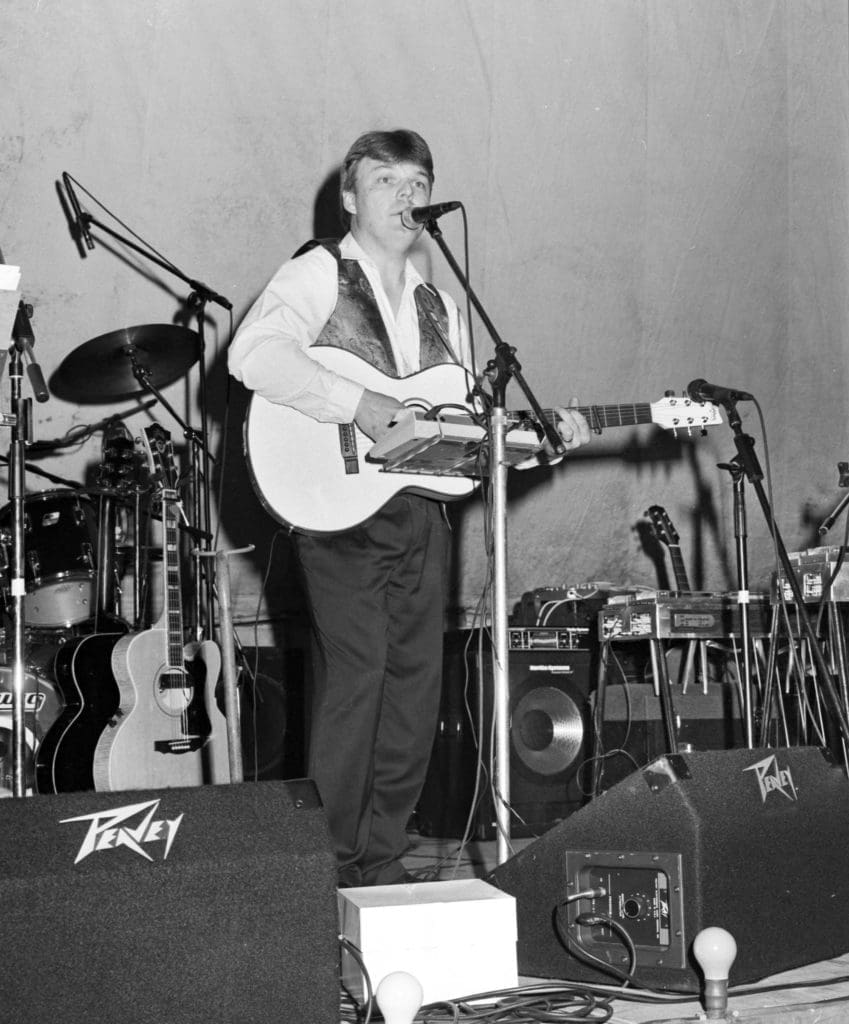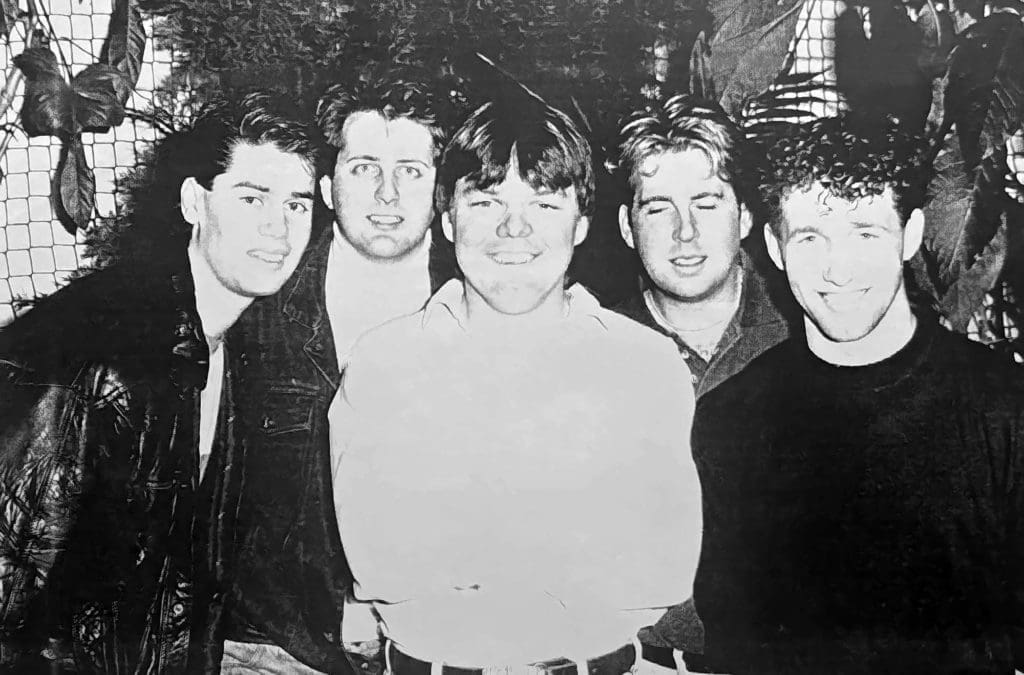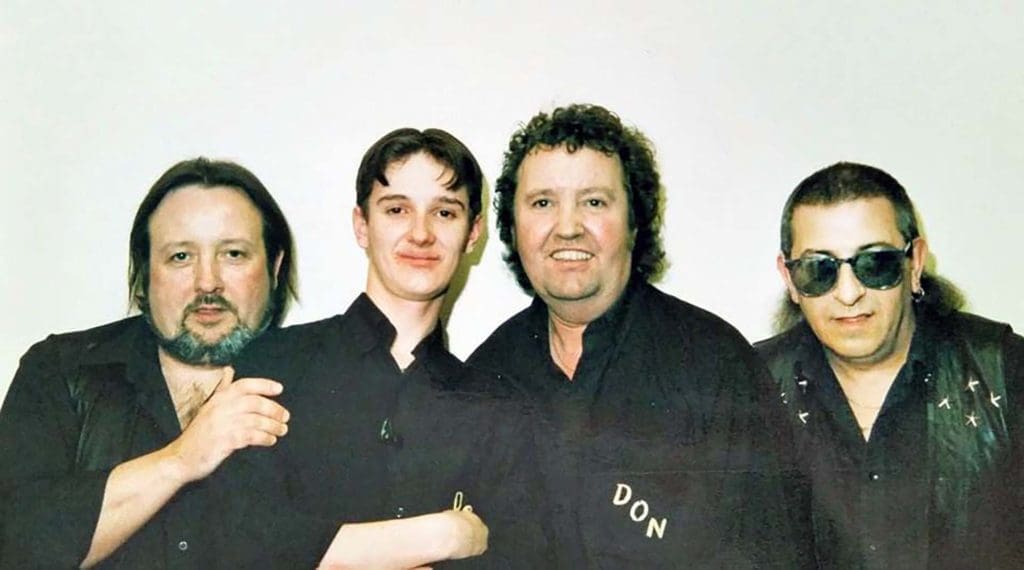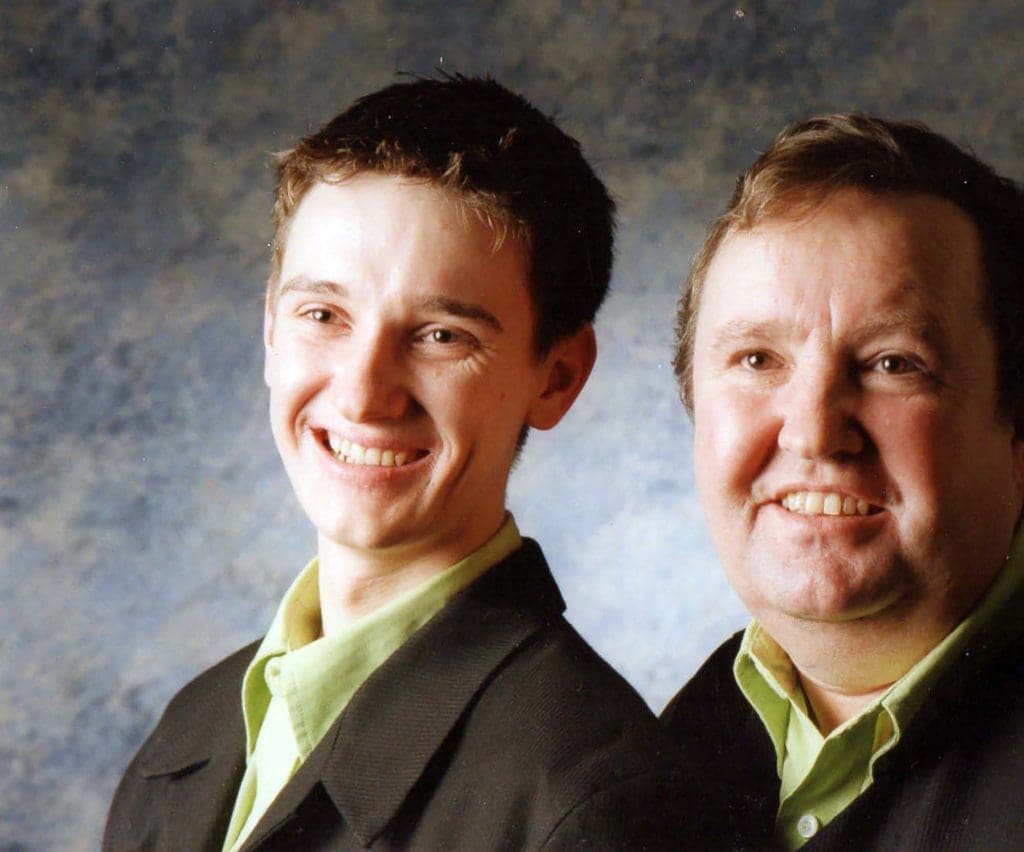 Research by Nick Catford.
Darren Busby became a fan of Country music long before he left school. He would come home from school and play his father's records over and over. He soon began singing along with songs, in particular Slim Whitman and Marty Robbins. He told me "I like all types of music but from that age it was always Country music that attracted me, it was head and shoulders above everything else."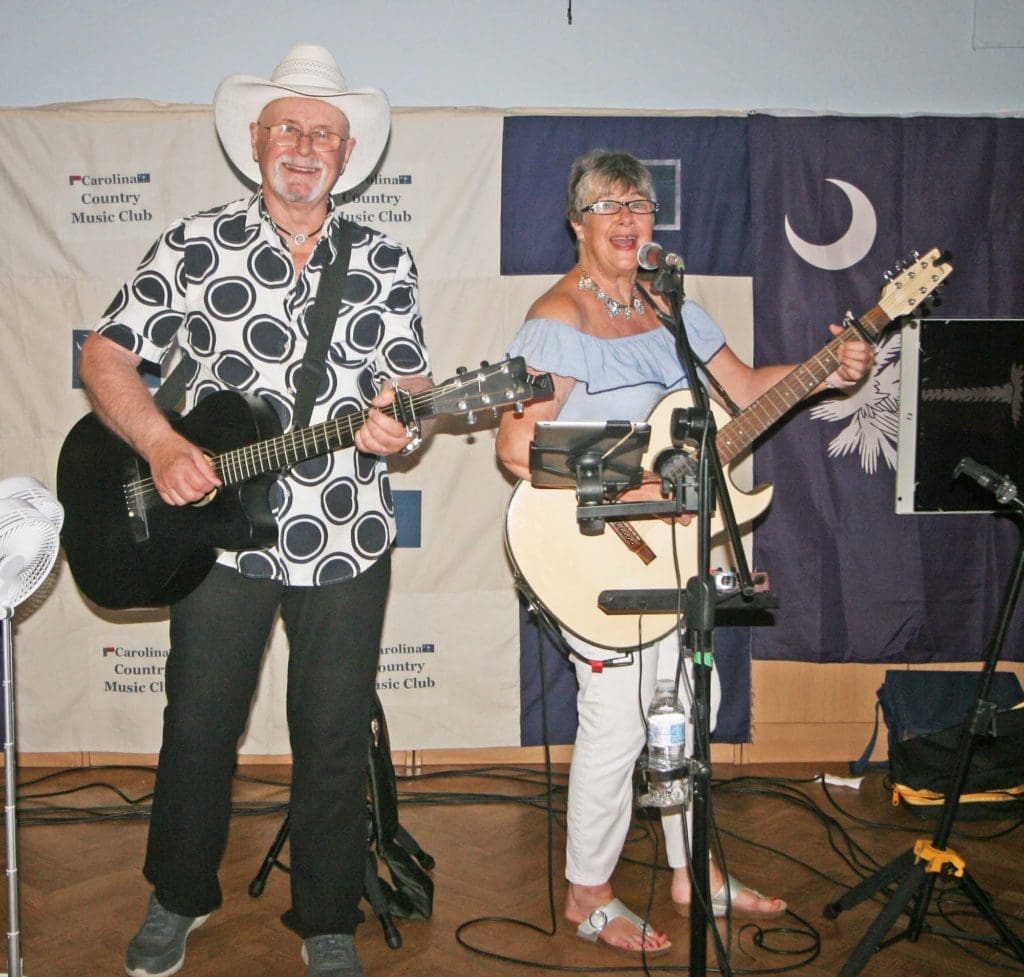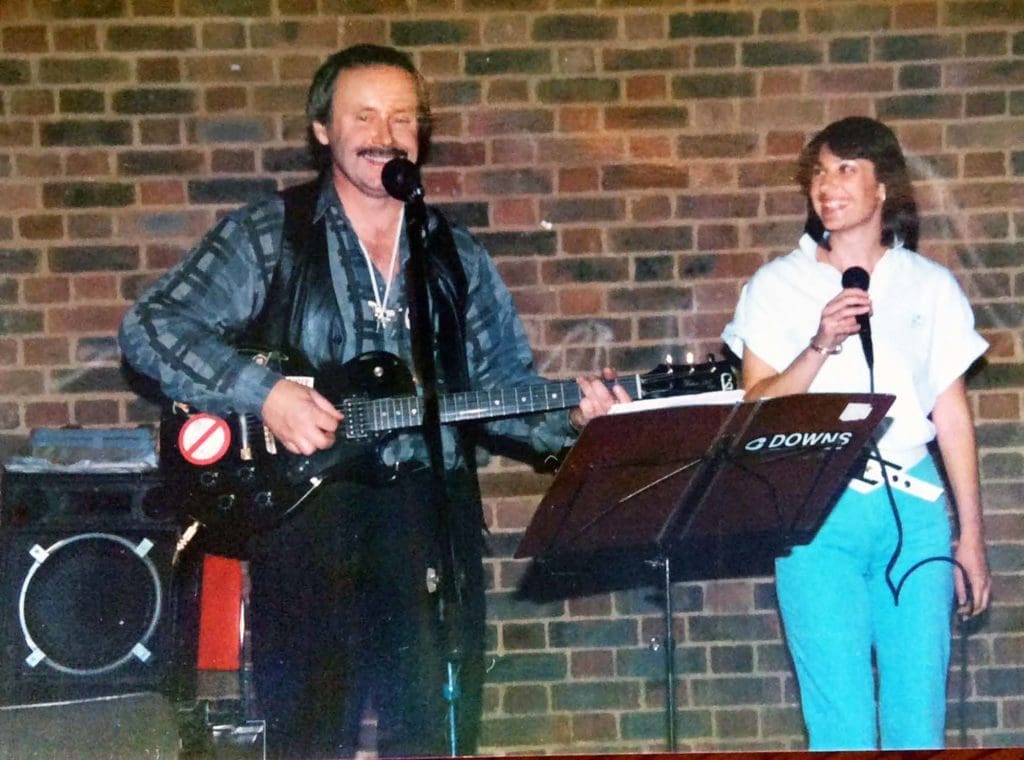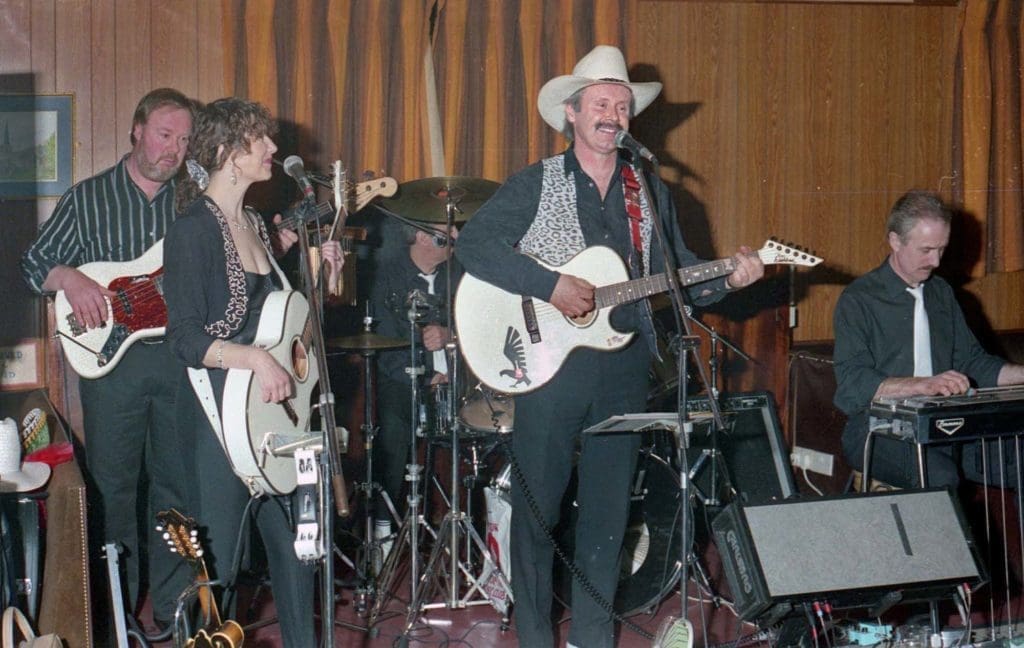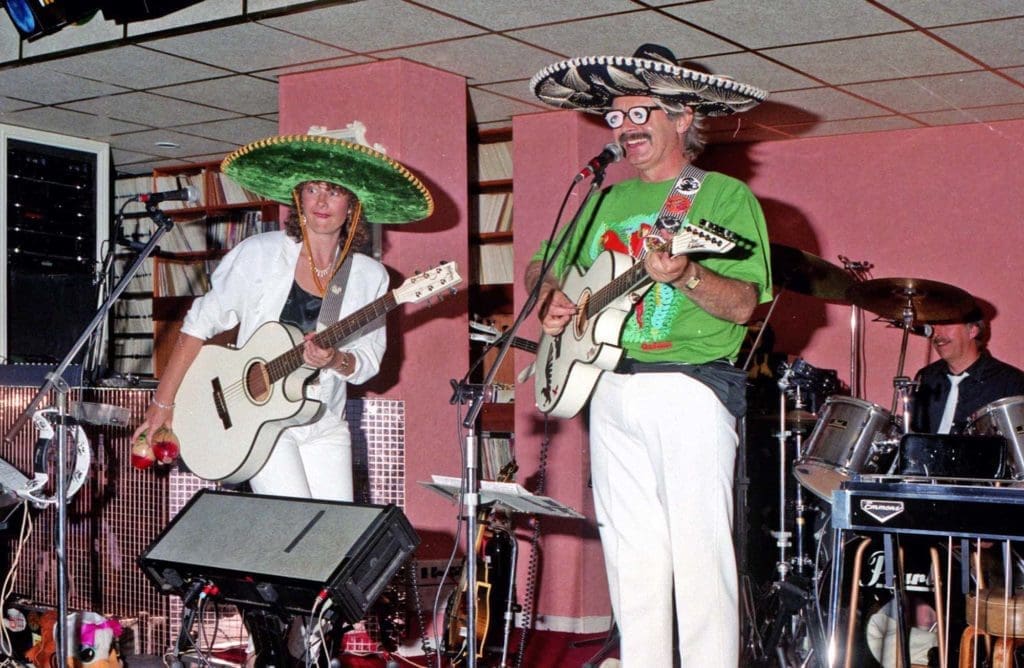 Research by Nick Catford.
Wes Cardy has loved country music since first hearing Johnny Cash in his teens. He formed his first band in 1975 playing MOR on the pub and club circuit. The band had the rather scandalous name of Soft Porn but this was soon changed to Sweet Corn. They remained together for 2-3 years with several changes of line up.  During this period Wes built up valuable experience through entertaining in pubs and clubs.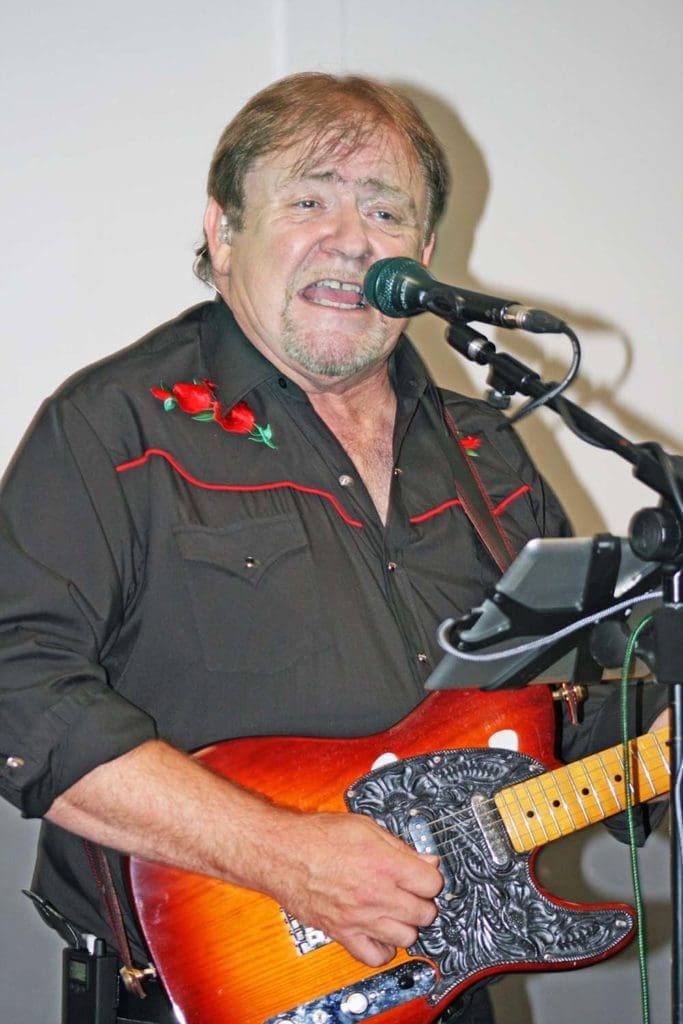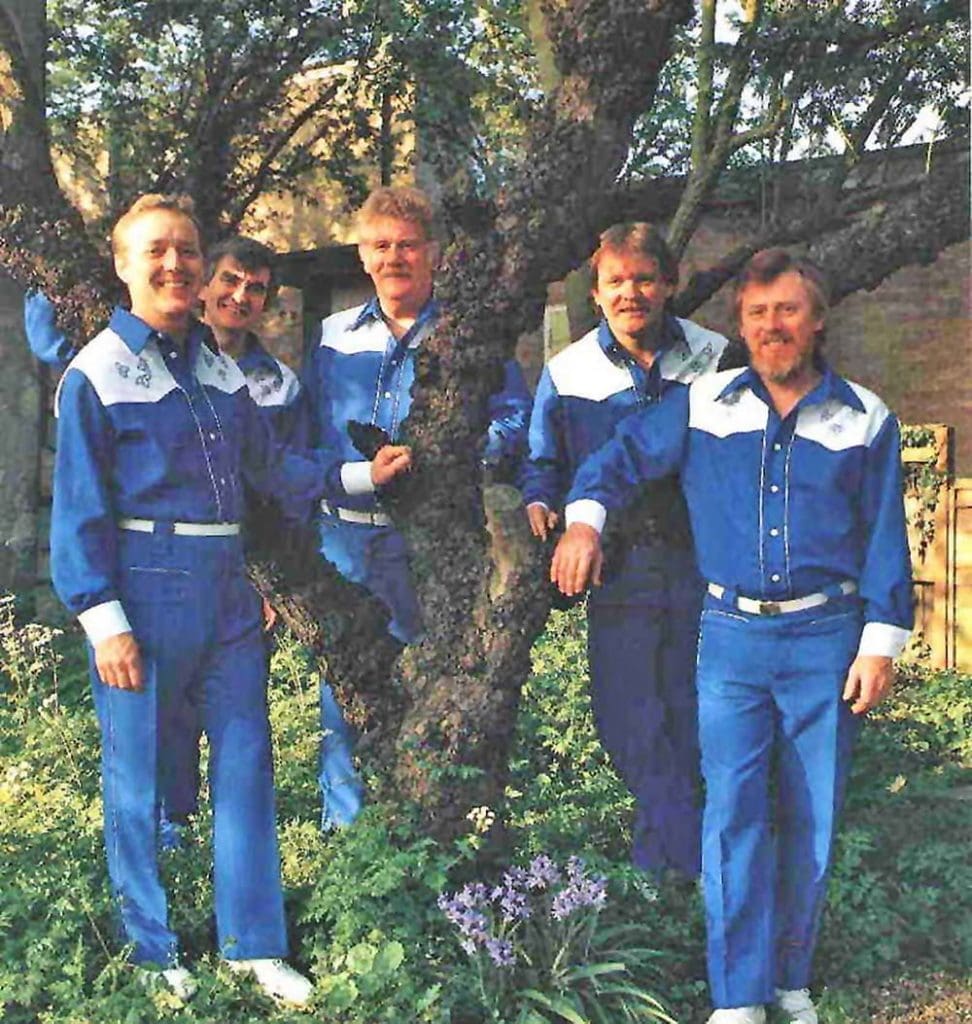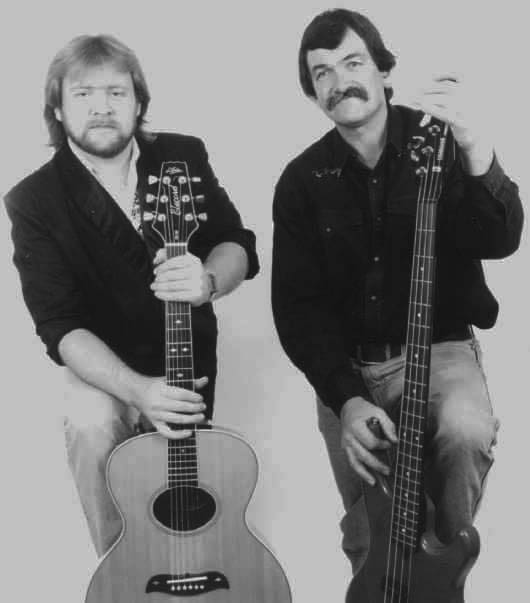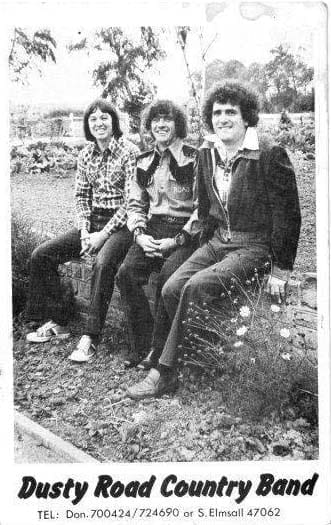 Research by Nick Catford.
Steve Hancock comes from Doncaster, South Yorkshire and his father Gordon was in a popular Country trio, Dusty Road in the early 1980s. The line up was Dave Hepworth (pedal steel guitar, lead guitar, banjo and vocals), Gordon Hancock (Rhythm guitar and vocals) and Chris Hartle (bass and vocals). Despite this upbringing in Country music, Steve was a late comer, not learning to play guitar till he was 20 when we was working as a RAF technician in Norfolk. Having learnt to play, he soon joined his first band, Country Style in which he played lead guitar and sung harmony vocals.  The line up was Steve Hancock (lead guitar), Barry Loftus (rhythm guitar), Alan Gosling (bass), and David Smith (drums) with a young girl called Lisa on vocals.  After a year with them he left in the early-1980s to front his own band Moonshine. The line up was Steve Hancock (lead vocals and lead guitar), Nigel Martin (guitar and keys) and Dave Bywaters (drums). The band quickly became popular in the Norfolk area.  By the mid-1980s, Steve left the RAF and took full time employment working as a fitter at Norwich Airport.  Travelling 50 miles to work and working in a band proved too much, and he had to leave Moonshine but he soon found a place as a bass player in a well established Irish band from Norwich called Spiral. The line up was Bill Docherty (vocals and rhythm guitar). David Downs (lead guitar), Steve Hampton (bass and vocals), Eric Coulson (pedal steel guitar, electric guitar and vocals) and Keith Greentree – later replaced by Collin Burrage (drums).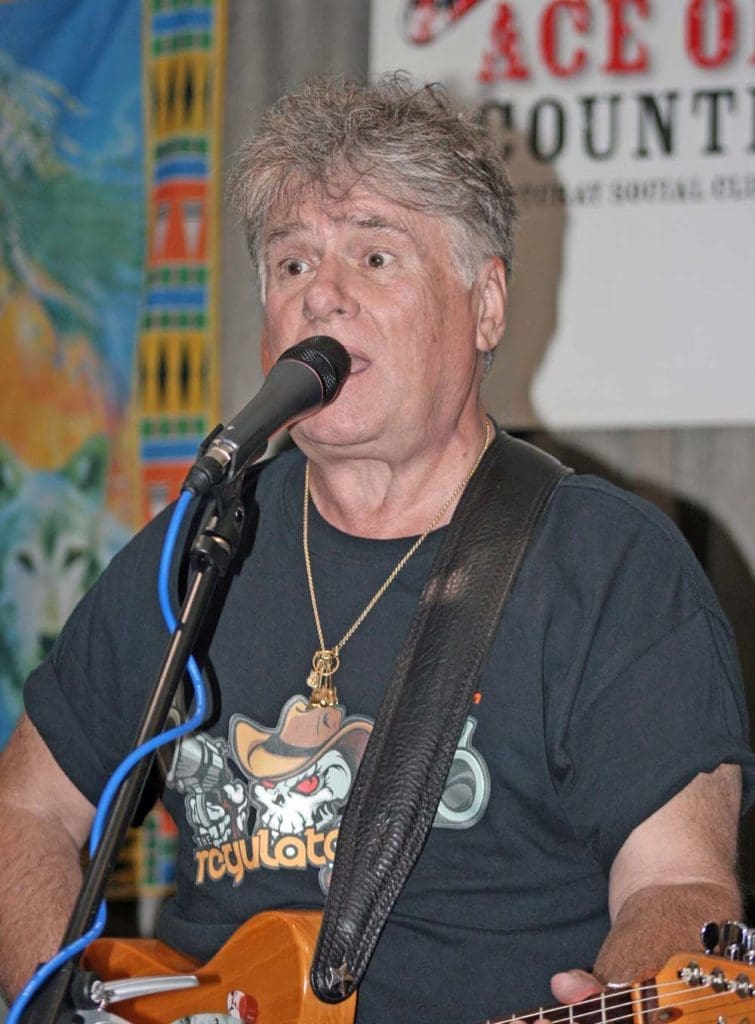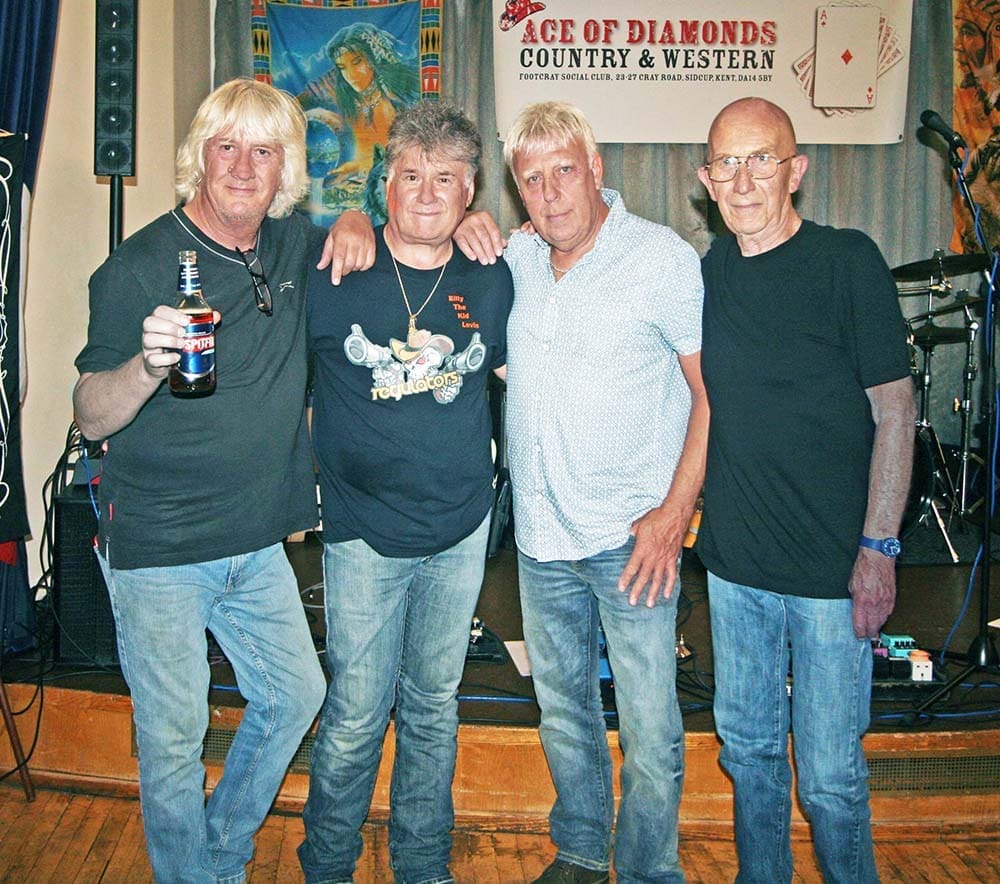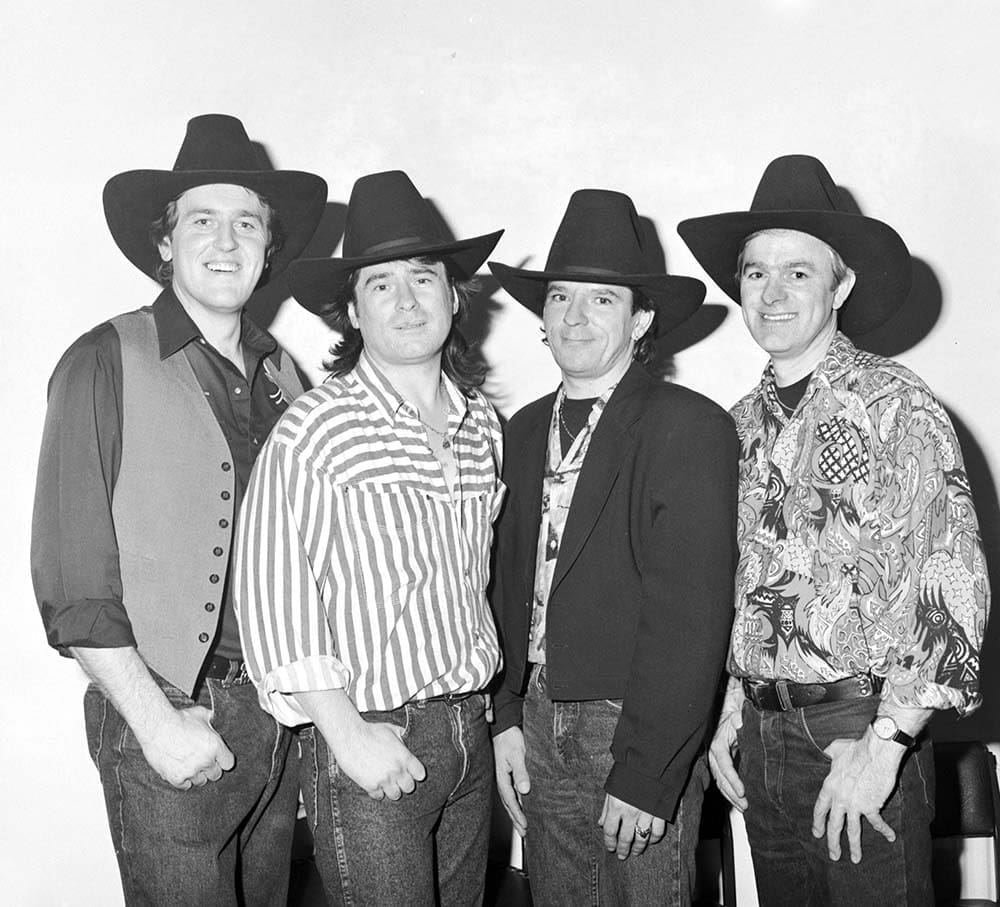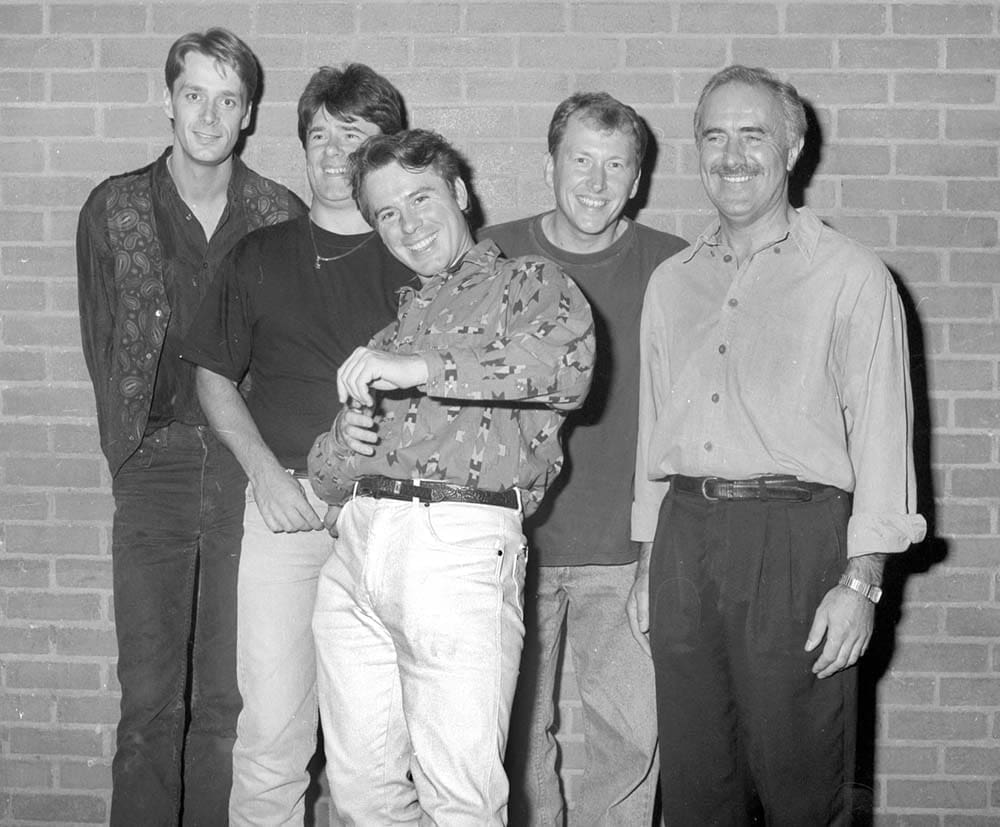 Research by Nick Catford.
Kent singer \ songwriter Billy Levin has been in a number of Country bands over the years. In the mid 80s he was in a band called Drunk and Crazy with brother Tommy. They had a Sunday residency at the Fishing Smack pub in Barking, Essex. The band split when the lead singer and bass player moved to Yarmouth so Billy, Tommy and Wag (the fiddle player) teamed up with Trevor Kelly and Mike Scott Tracy. The band eventually became Trevor Kelly and the Lonestar Flyers.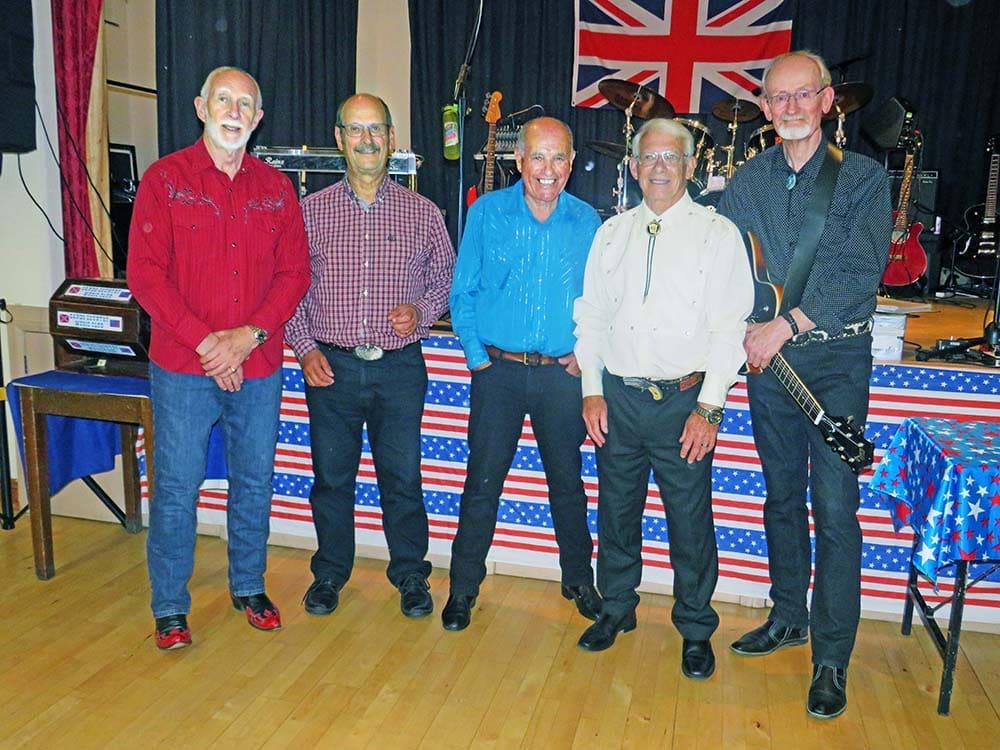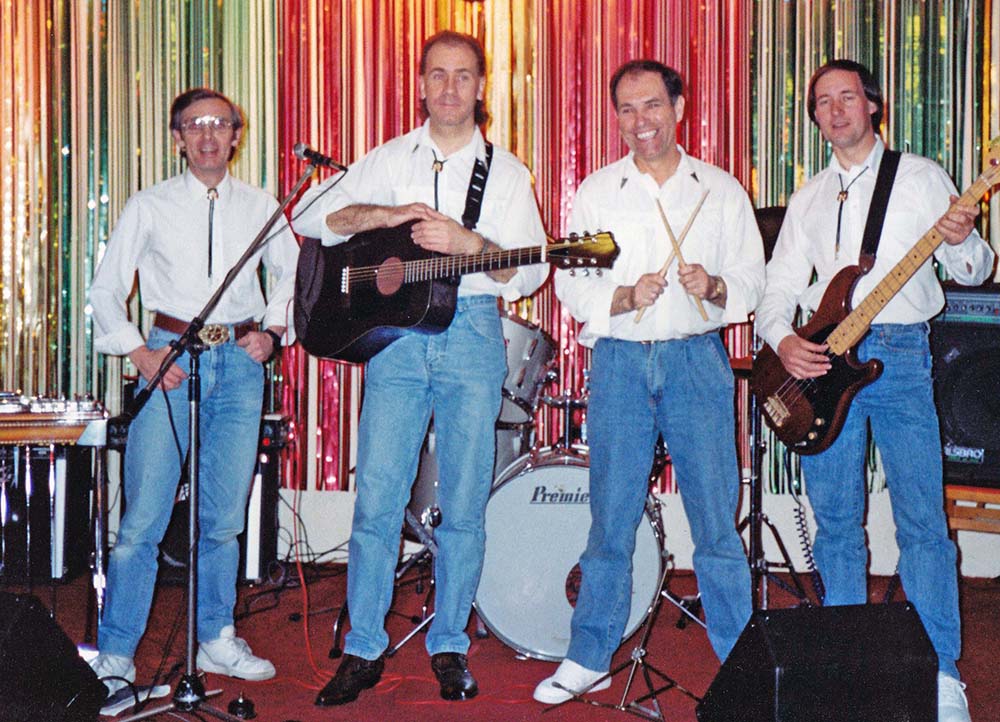 Research by Nick Catford.
Capricorn duo was formed in 1979 when Robin Williams, a veteran of many Country music bands in Southern England advertised for someone to join him in a new duo. That someone was John Scott. John Scott has been a Country music fan as far back as he can remember. He recalls family parties, and the singing of Country songs as well as traditional Scottish and Irish ones, where he always had to do a turn, although from behind, the settee sometimes! His greatest influences in those days were George Jones, Buck Owens and Hank Williams. A week didn't go by without buying an LP and writing down the words of the songs! It wasn't only the songs that appealed, but also, Country music's intricate history, which he still loves to explore.
From the age of 16, he sang in halls in his native Glasgow and helped to run a Country club. Later, with a friend, he performed in pubs and community centres, singing Everly and Louvin Brothers songs. John joined the army in 1976 aged 19, and spent two years trying to convert West German folk club audiences to Country music. He likes to think he had some success! He formed Pure Country duo with Janine Clarke, performing George Jones and Tammy Wynette songs mainly in the folk clubs at British army bases. On leaving the army he settled in Salisbury where, in 1979, he answered Robin's advertisement.
John has met many of Country music's major stars from Garth Brooks to Kitty Wells, and still remembers, as a 17 year old, how his knees trembled the first time he met George Jones. He is proud to have sung a couple of songs in Tootsie's Orchard Lounge in Nashville and he even sang and acted in a Scottish Tattoo at the Albert Hall in front of 5000 people.
Robin and John chose the name Capricorn for their new venture as it was their joint star sign. They worked locally in Country clubs, pubs and social clubs playing mainly popular Country music. In the mid 1980s, Robin decided to take a break from singing and went to America for a 6-month holiday. John Scott didn't want to give up singing during this time or go solo so, instead, he put a new 4-piece Capricorn band together while John was away.
The band comprised John Scott (Lead vocals and rhythm guitar), Jim Pritchard (Pedal steel guitar). Terry Parkinson (Bass) and either Bill Street or whichever dep drummer was available. Following his return from the US and realising there was no longer a place for him in Capricorn, Robin tried to form another band with local musicians but nothing came of it. Mike Pretty joined the band as full time drummer in 1991.
Mike Pretty was born in Bournemouth and grew up listening to the likes of Johnny Ray, Guy Mitchell and Frankie Laine on the radio. Then, like many of his generation, rock 'n' roll arrived and had a profound effect on him making him want to be part of it. He also discovered Johnny Cash, and it was on hearing The Ways Of A Woman In Love that his lifelong love affair with Country music began.
Mike started out as a singer but soon discovered his drumming ability, and for the princely sum of £25 he acquired his first drum kit. This led to the formation of Ricky Marshall and the Deputies (circa 1960) a Country-sounding name but heavily influenced by Cliff and the Shadows. Mike's involvement lasted until 1962, when his interest in cycle racing brought an end to his musical career, or so he thought. However, by 1965 he began singing again, this time with a piano player, though after a year or so his showbiz career was once again put on hold. Old habits die hard though and his passionate interest in Country music, plus his ever-increasing record collection, combined to encourage Mike's eventual return to playing. An informal jam session in 1979 led to the formation of the Cottonwood Country Band and for the next 12 years Mike was their drummer, until a chance meeting with John Scott in 1991 resulted in Mike joining Capricorn. Among Mike's many favourite singers are Rodney Crowell, Bobby Bare, Ed Bruce and Jimmy Buffet.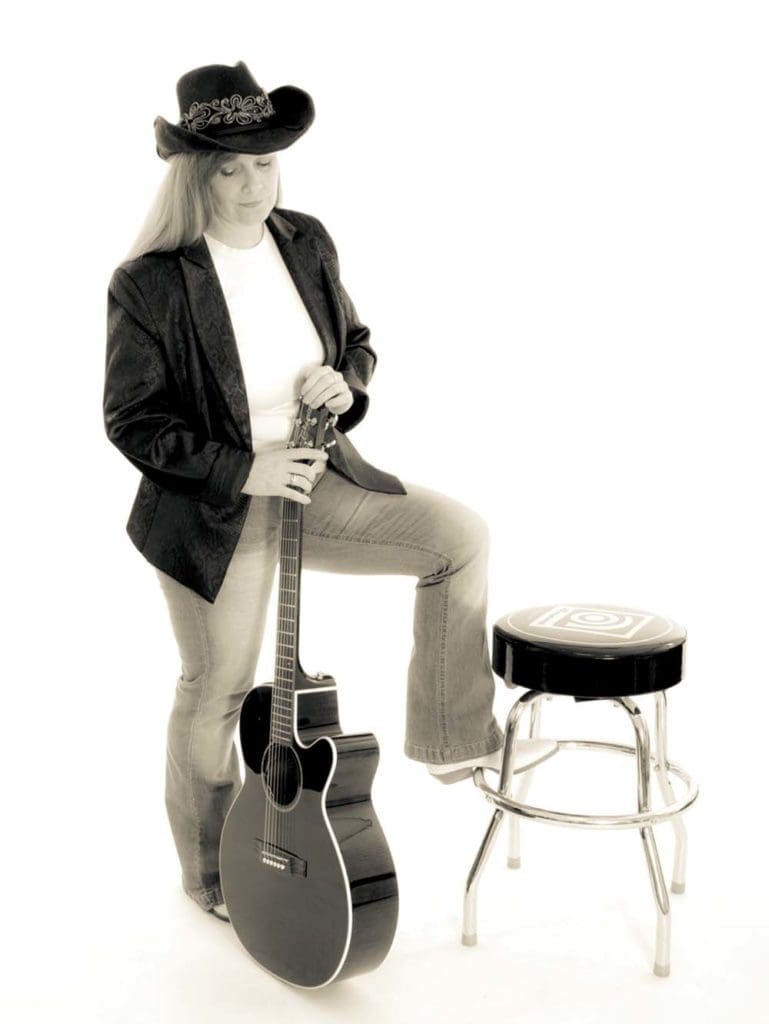 Research by Nick Catford.
Amy Morgan was born in 1972 and brought up in Astley, nr Wigan, Lancs and now lives near Blackburn. She has always loved singing from a very early age.  She sung in the school choir and whilst at secondary school, gave a solo performance at a Christmas concert. She gained an A grade in music and learned to play the piano as well as writing some original songs.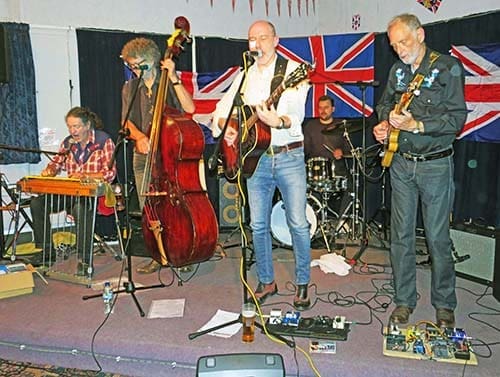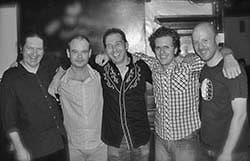 Research by Nick Catford.
While many established British Country bands were folding or downsizing to duos or solos in the 2000s, The Long Haul made their debut on the Country scene in 2009 and quickly made an impression of excellence and are clearly in it for 'The Long Haul'. The band is based in Brighton, Sussex and like many surviving bands they specialise in traditional classic Country, including Western Swing, Americana and two-step Texas shuffles. What stands them apart from many bands is that two of their members are prolific songwriters and many of their excellent songs are always included in their programme. BBC Radio 2's Country music presenter, Bob Harris recently said of them while listening to their latest album, 'An excellent band, I am really ejoying these songs'.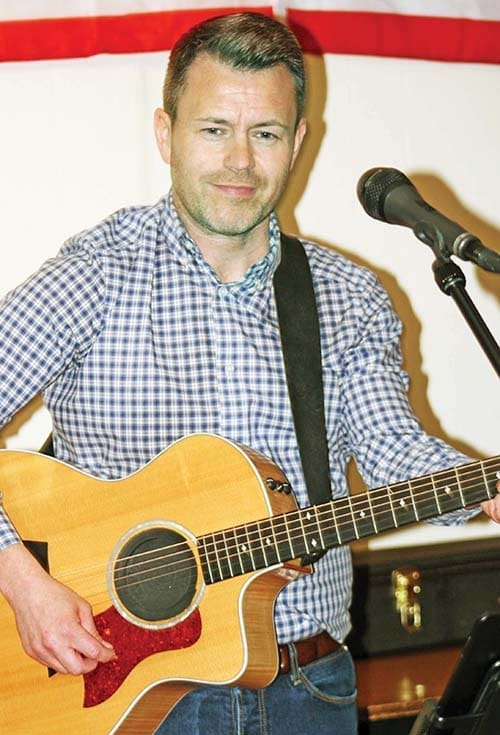 Research by Nick Catford.
Wayne Thornhill started his career as a singer working the cabaret circuit in North West England. Concentrating on a small area allowed him to hold down a full time job while singing evenings and weekends. Although he was brought up listening to Country music (his father is Arthur Thornhill from West Virginia and one half of The Thornhills country duo) Wayne wasn't a die-hard  Country fan so when he launched his career in the mid-2010s he sung mainly chart covers but with a nod to Country (Mavericks, Eagles etc) always included in his act.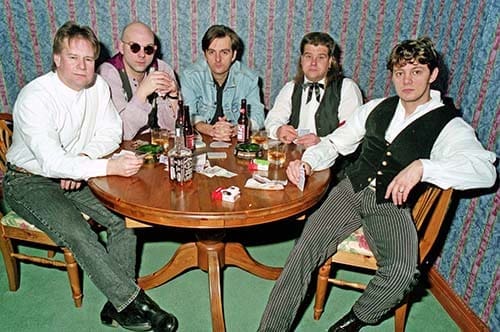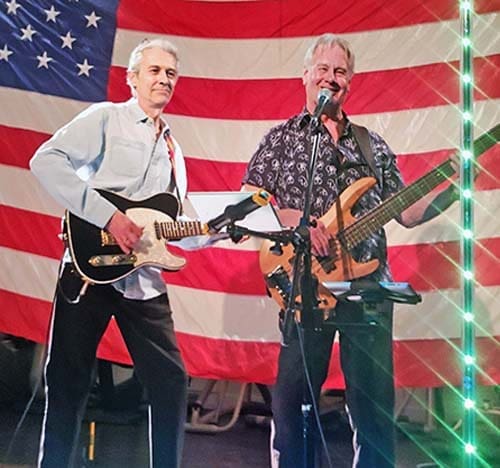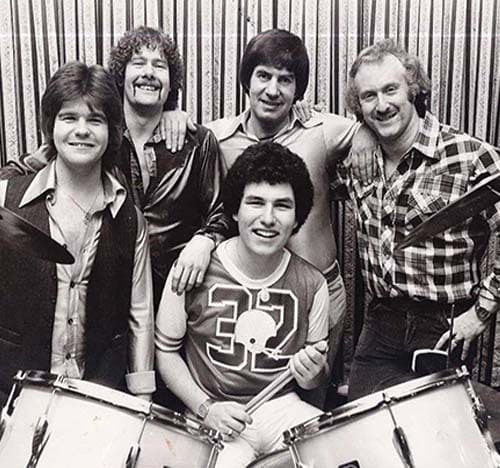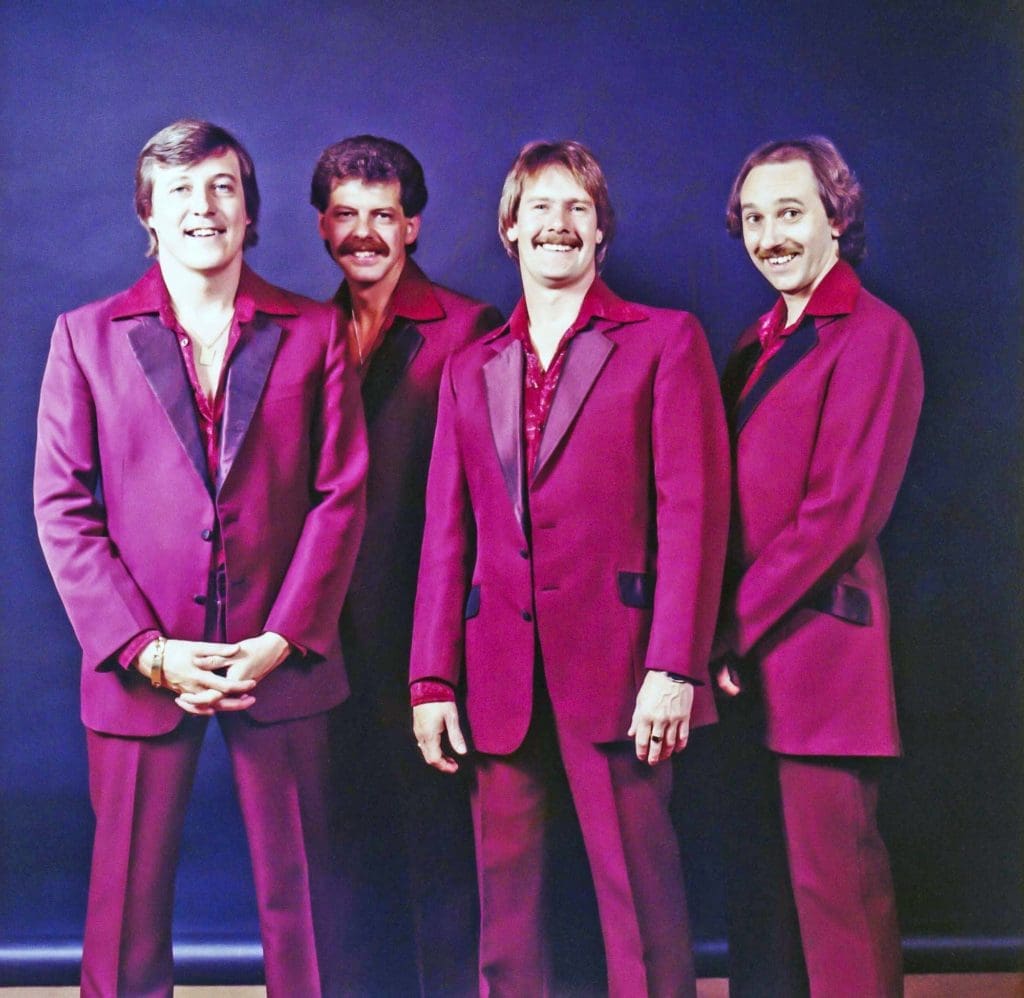 Research by Nick Catford.
Plain Loco was formed by Steve Jay in 1990. The original line up was Steve Jay (bass, harmonica and lead vocals), John Henry Ford (pedal steel guitar), Tim Relf (drums) and Tony Caldwell (lead guitar and vocals). Steve began his career in the late 1960s spending seven years in pop band Capricorn. They won the world popular song festival in Japan in 1972 and had a No 4 hit in Japan. When Capricorn folded, Tony Caldwell asked Steve if he would deputise in the Gary Blackmore Band – this was his first taste of country music and he ended up staying for 8 years from about 1974 to 1981. He left to join comedy showband Sweet Illusion and when they folded in 1990 he formed Plain Loco. mmmm Tony Caldwell has played in many different bands since the 1960s most notably country band Colt 45 with John Rayner and fronted by the late Bob Stammers. After their demise in 1977, Tony joined the Gary Blackmore Band staying until 1981. He then joined the Jonny Young Band but spent a year with Spellbound in 1983 before returning to the JY Band. John Henry Ford (real name John Rayner aka John Knee-Levers) has had an equally long career. He first immersed himself in country music in the 1970s taking up pedal steel guitar which eventually saw him perform at Wembley Arena with Colt 45 before touring for seven weeks with George Hamilton IV. John went on to join Highway Shoes who were considered to be one of the best UK country bands in the late 70s. mmmmm Tim Relf had previously been drummer with the Gary Blackmore band but his time in Plain Loco was short and, later in 1990, he was replaced by Trevor Walter. Trevor had already seen pop success as a member of The Look (formerly The Kreed) which was formed in 1979 and fronted by Jonny Whetstone. The band's debut single, I am the beat, peaked at No 6 in the UK singles chart in 1980. The Look never repeated this success and folded in 1983. Trevor then became a school teacher.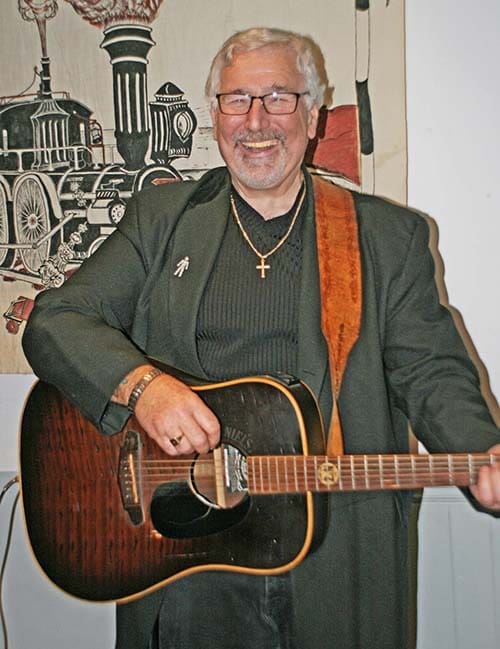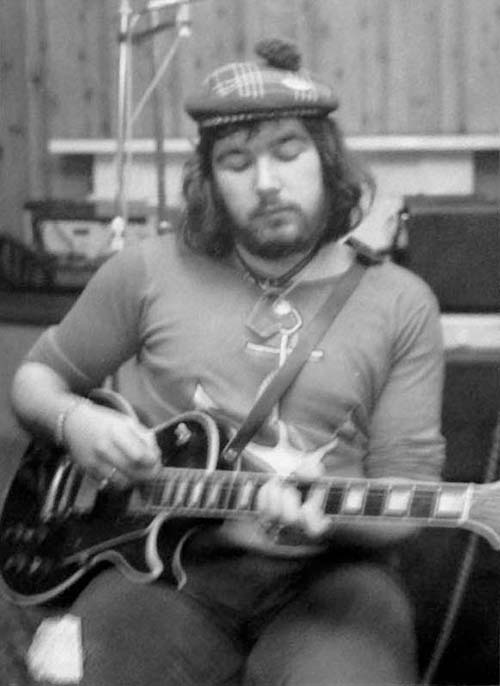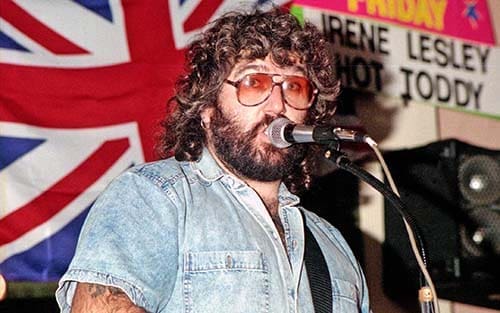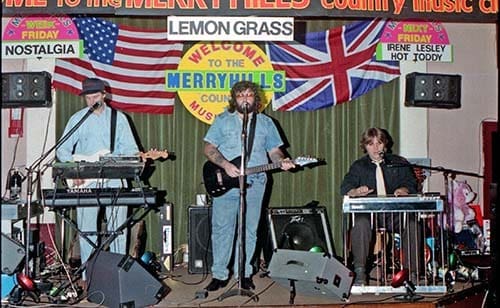 Research by Nick Catford.
John Stubbs, better known to most people as Stubby has had a lifetime in the music industry stretching back to 1970 when, at the age of 16, he formed his first band called Circuit. They were a pop band with an emphasis on soul and Motown and once established they got a contract to work in the US air bases in Germany until Stubby was deported.  Having returned to the UK in 1974 he formed a cabaret band called Mayfair and also worked in a couple of duos, guitar and drums but no backing tracks.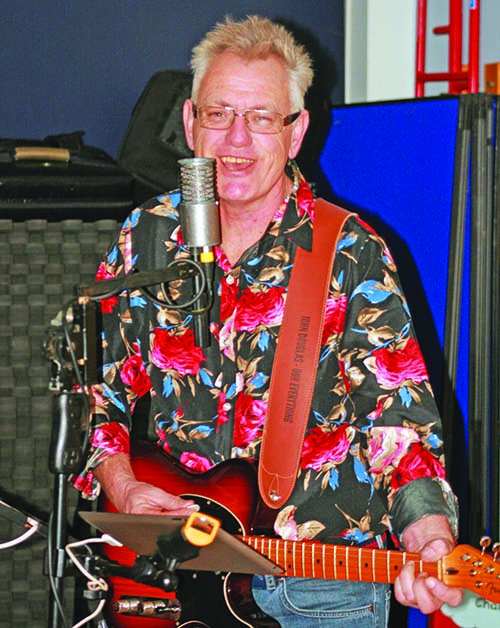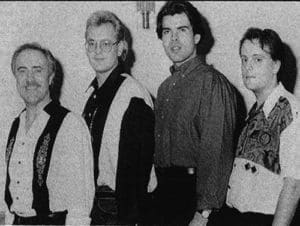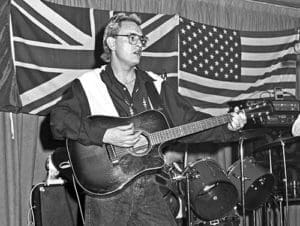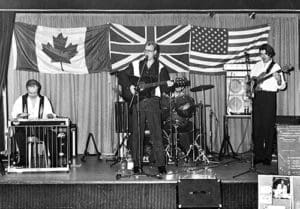 Research by Nick Catford.
John Douglas was born and raised in Jersey where, in 1988, he started working the local Country clubs and hotels during the summer season. He assembled his first Country band there and played regularly at the Wolves Cave Club in St.John.
John lists his Country influences as Garth Brooks, George Strait and Alan Jackson and this is evident both in his singing style and his own compositions.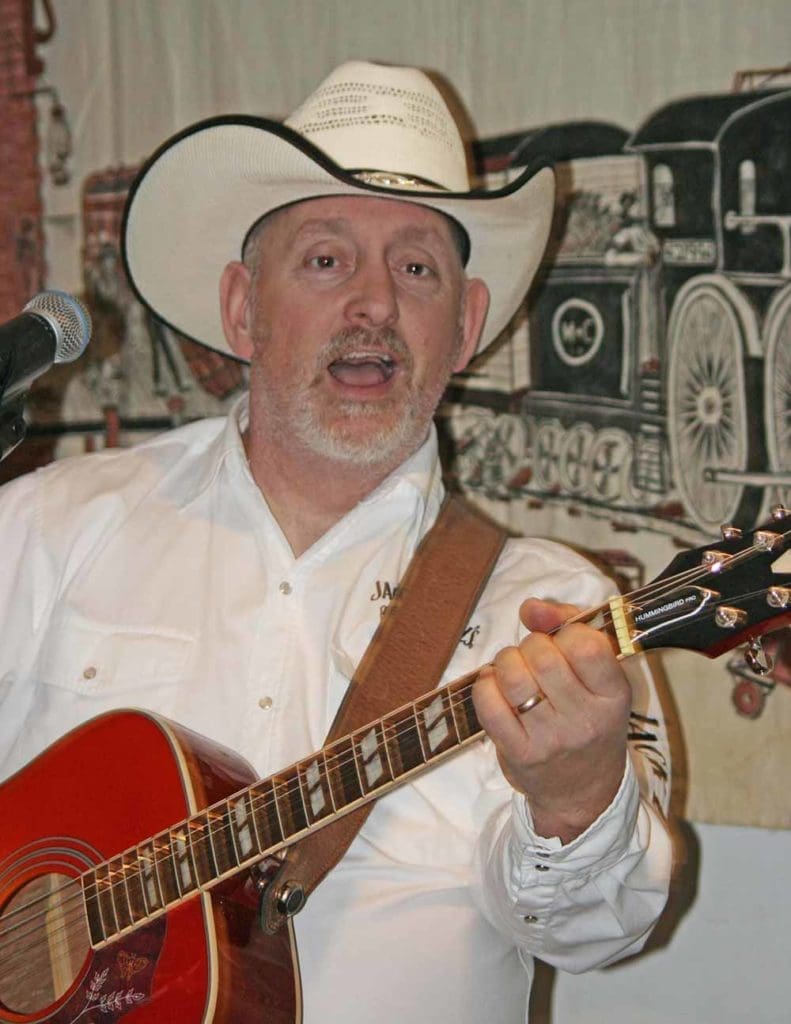 Research by Nick Catford.
Craig Arnold came from a musical family, both his dad Kenny and his uncle Sid were musicians working in the Midlands.
His dad was known as Johnny Rivers and he fronted his own band in the early 60s working mainly in the Midlands. He shouldn't, of course,  be confused with the US singer of the same name who was also working in the 1960s. By the 1980s, Kenny Arnold had revived his career under his own name fronting a four-piece band called Ivory. Still based in the Midlands they won a number of Band of the Year awards playing mainly music from the 50s – 1980s.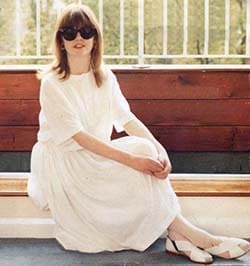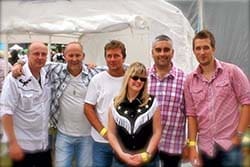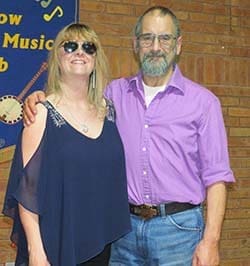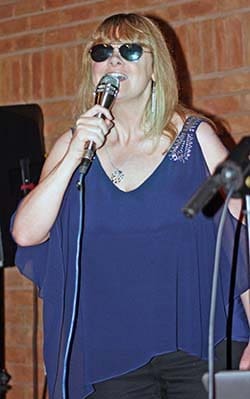 Research by Nick Catford.
The youngest of five girls, Hayley Oliver was born in South London. Her musical influences, growing up, were mainly Country artists, listening to Dolly Parton, Emmylou Harris, Tammy Wynette and later Reba McEntire, Trisha Yearwood, Lorrie Morgan and other traditional Country music that her parents played. At the age of five, she was asked to sing solo in her school nativity play and went on to represent her school, Linden Lodge, in music festivals throughout the UK. At the age of 11, she was nominated to sing solo at the Royal Albert Hall (at that time, the youngest ever solo performer there) and this led to her making her first single, Saint Of The Orphans, in 1987; it was classed as folk and led to subsequent television appearances on Saturday morning breakfast shows The Wide Awake Club and Going Live and the BBC evening news programme London Plus. Two further early singles followed Andromeda Galaxy which was also classed as folk and Prayer For The World which was classical. With perfect pitch and vocal clarity and an ability to deliver a song in a way that touches the heart of the listener, Hayley's success at such an early age came as no surprise and she soon knew she wanted a career in music but she first chose to finish her formal education. After leaving Linden Lodge School, she went to the Royal National College for the Blind in Hereford, taking diplomas in business administration and then went on to study at the University of Glamorgan, gaining a BA Honours degree in Business & Marketing.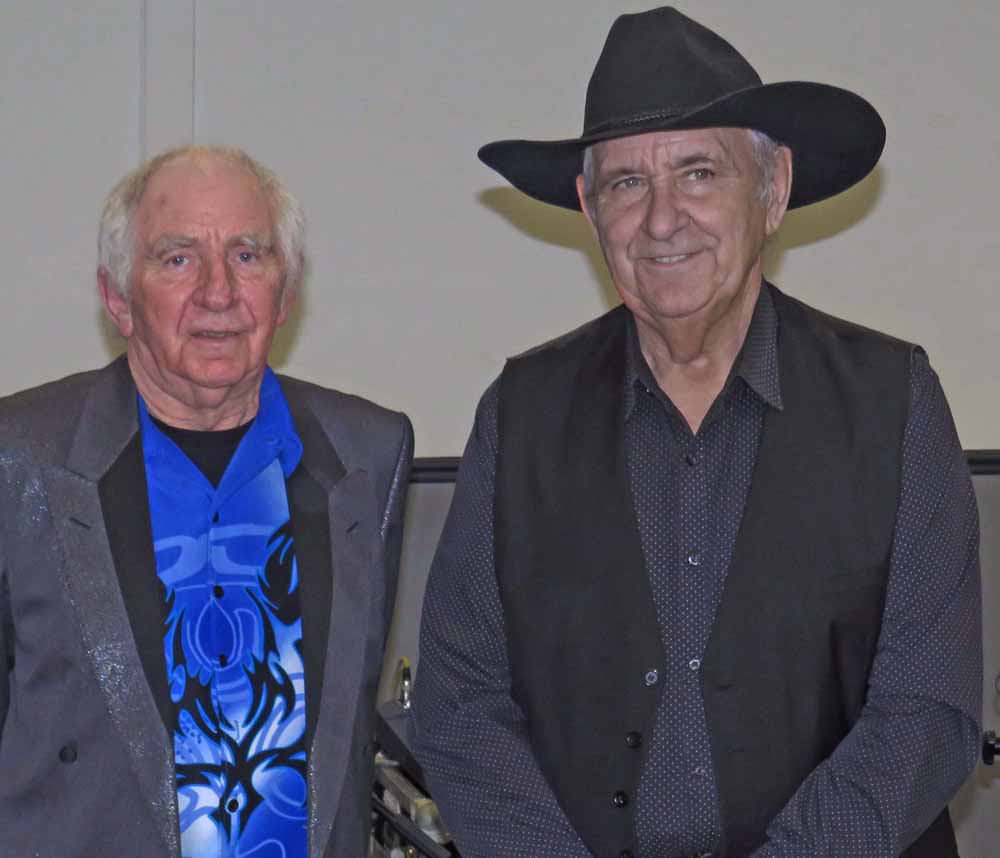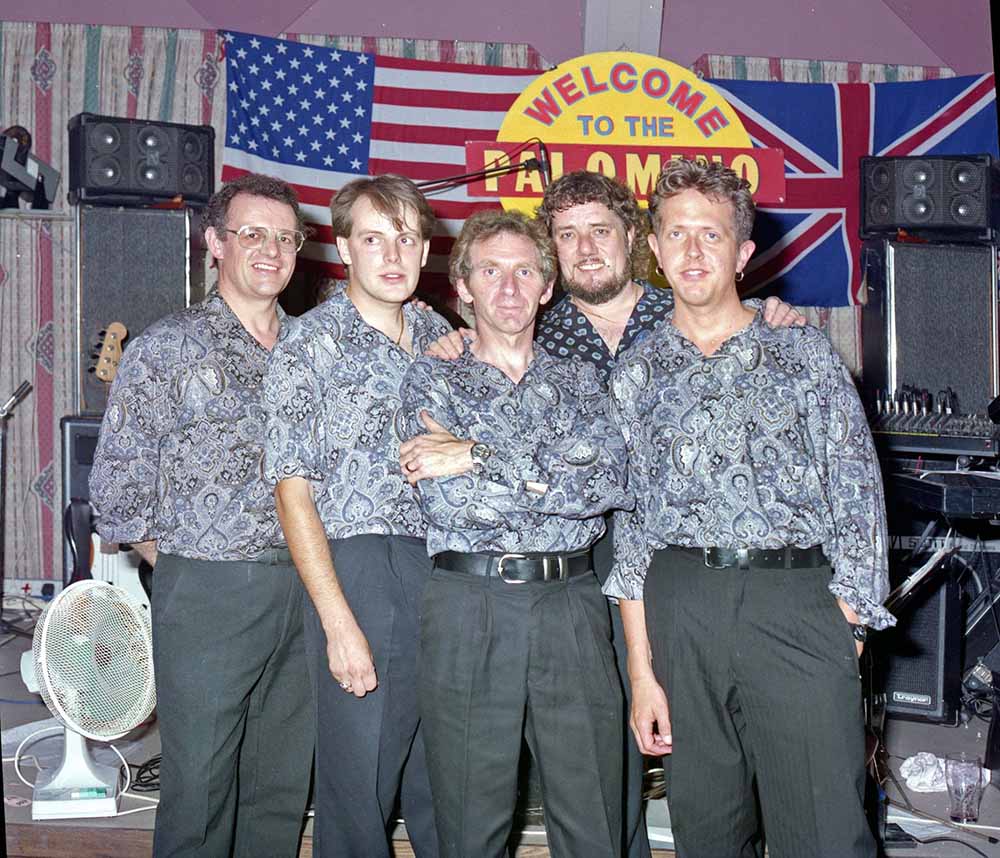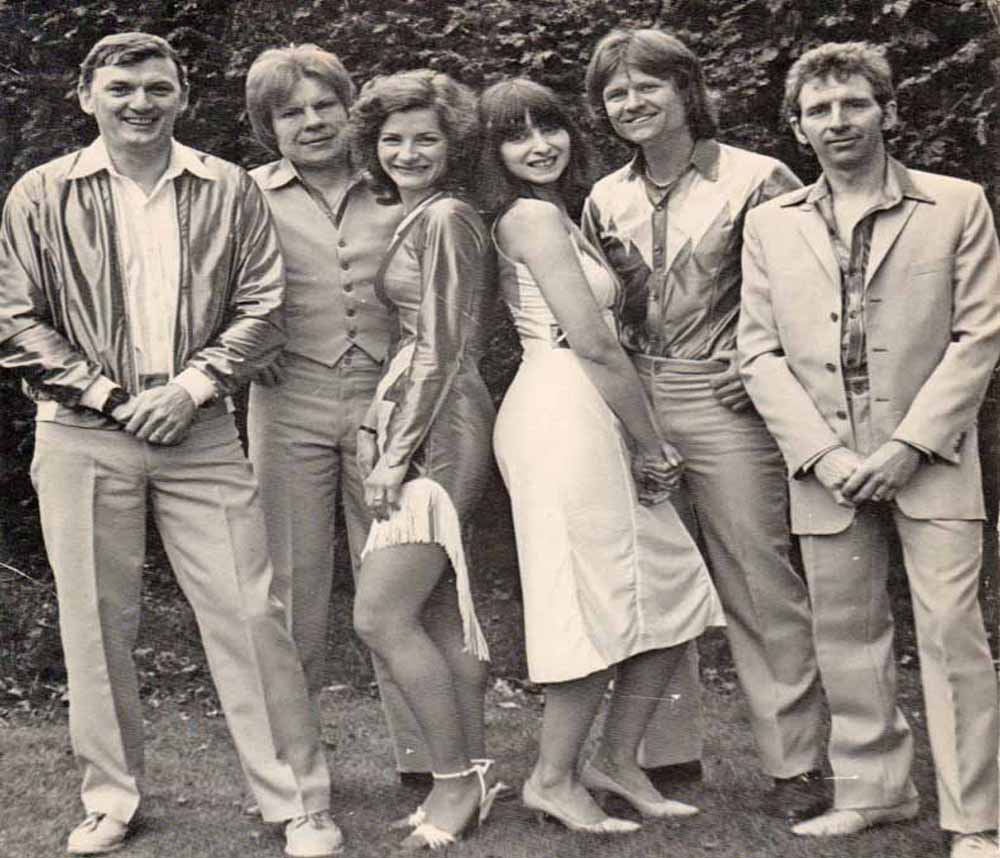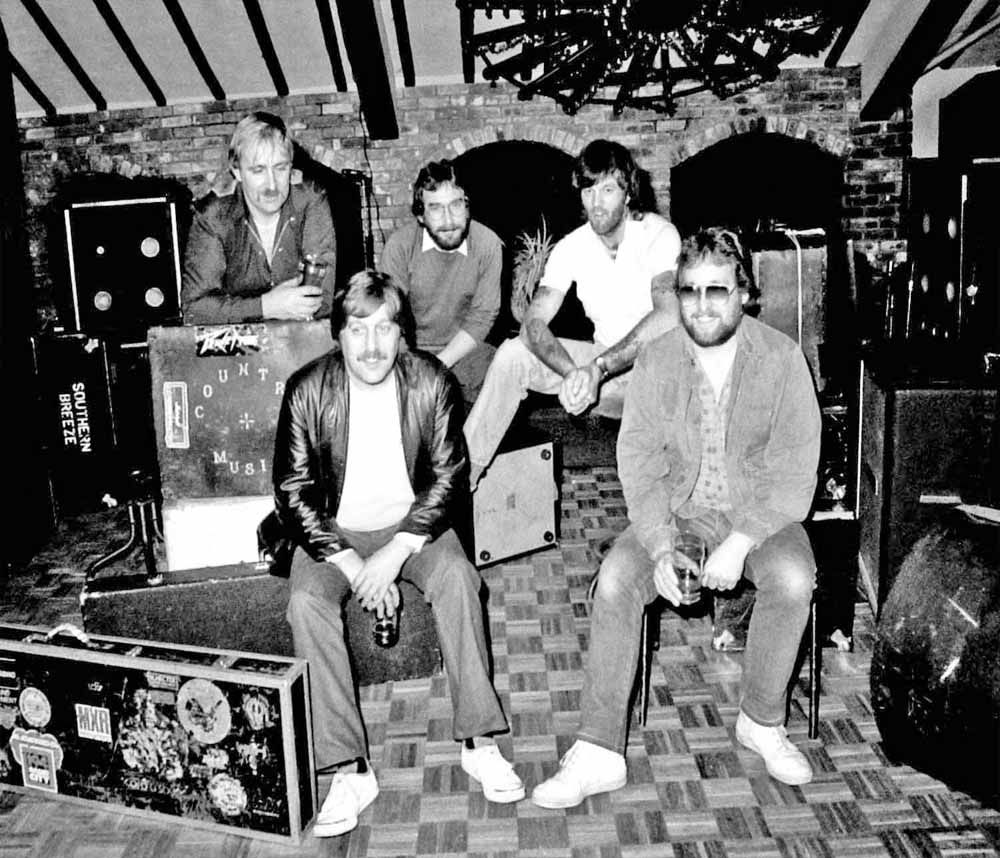 Research by Nick Catford.
Black Steel duo was formed in early 2011 although both Bob Schwarz and Jim Martin were already familiar faces to many Country fans.
Jim Martin first started playing electric guitar in 1968 when he was 16. In those days, he was a rock and blues musician quickly joining his first band Premonition who were a 5-piece.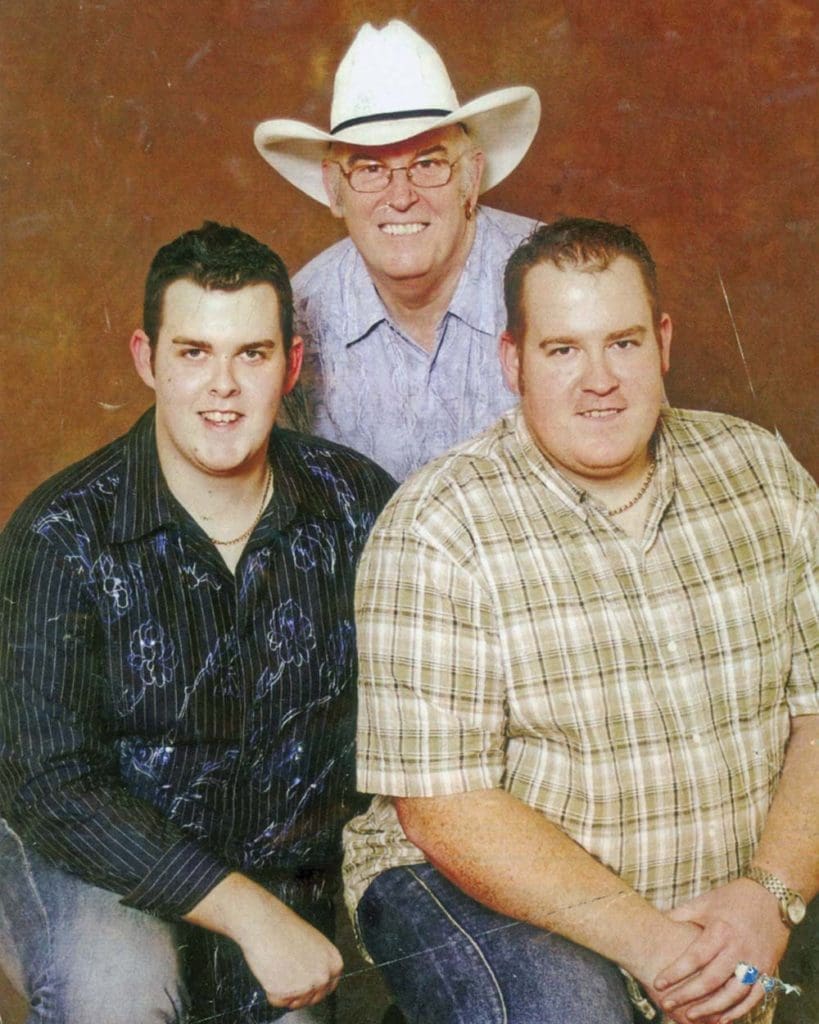 Research by Nick Catford.
George McIntosh has been immersed in Country music all his life. He first fell in love with the music when his granddad brought Country records home from America. He had his first guitar when he was 14 and soon found himself singing Country in pubs and clubs in the North East and playing guitar in a dance band in a local club in South Shields.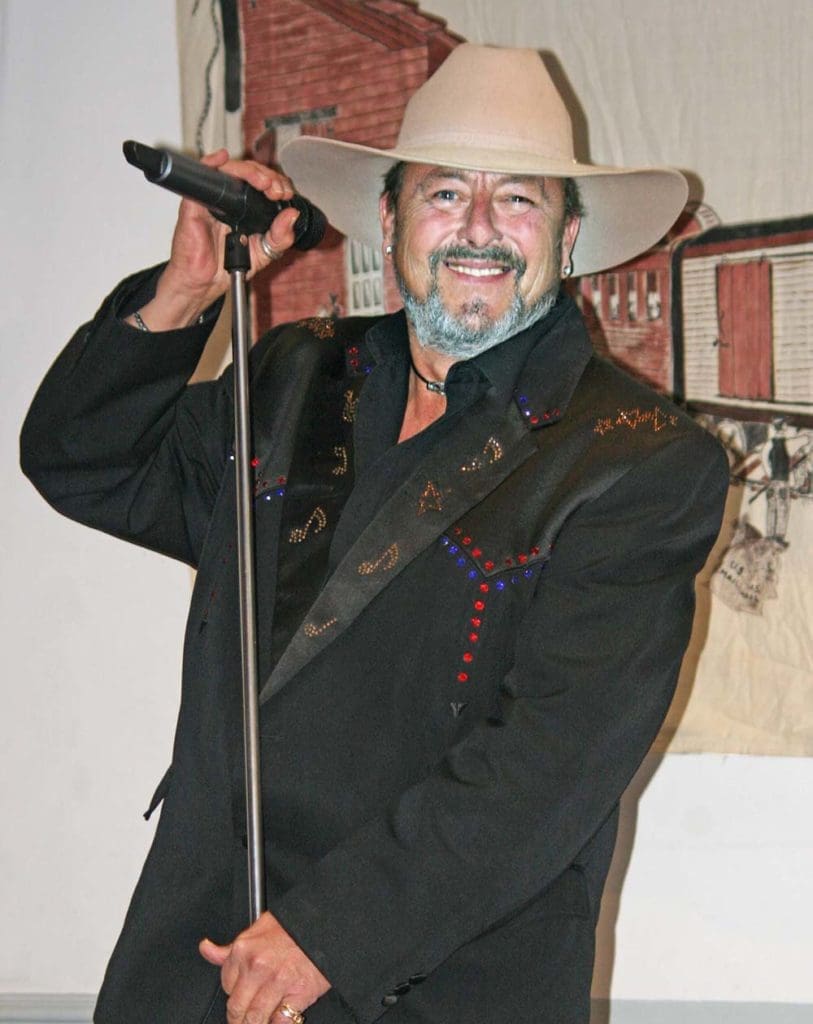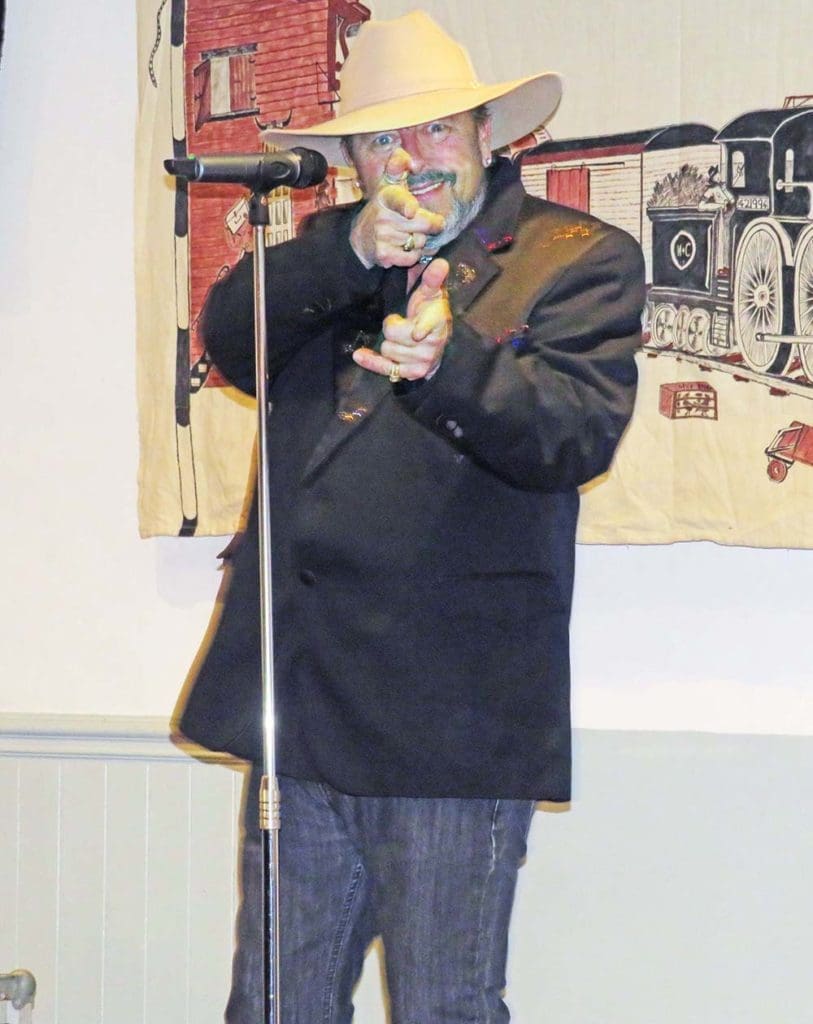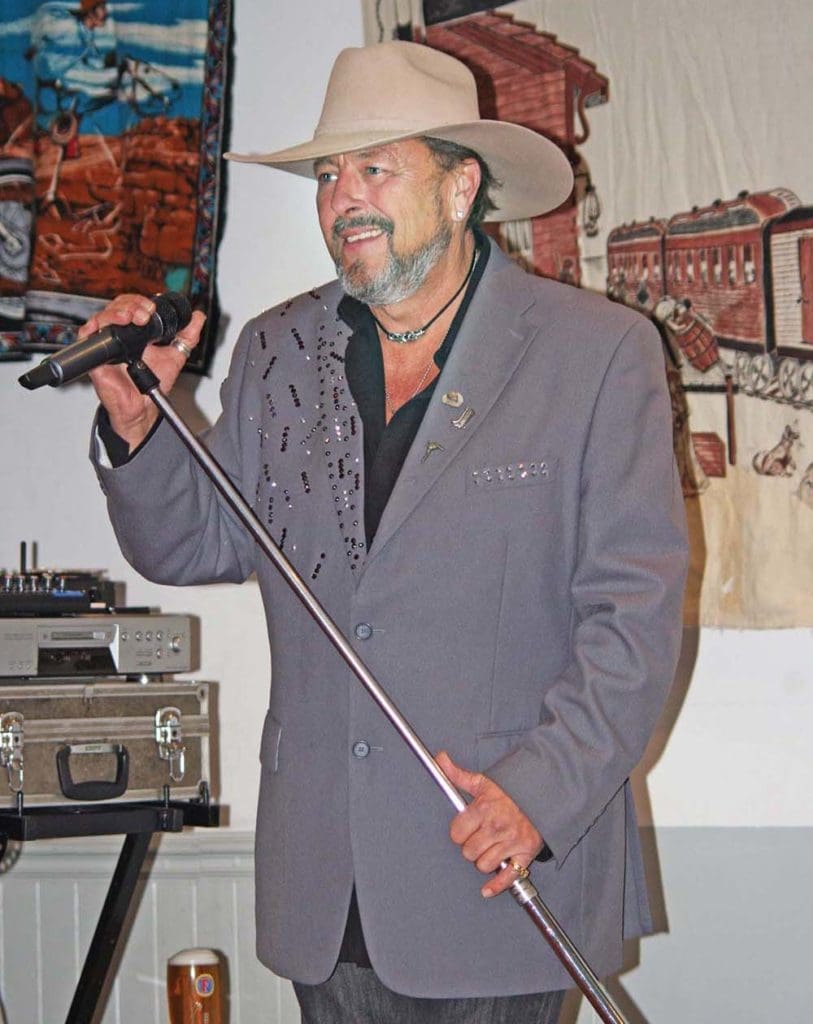 Research by Nick Catford.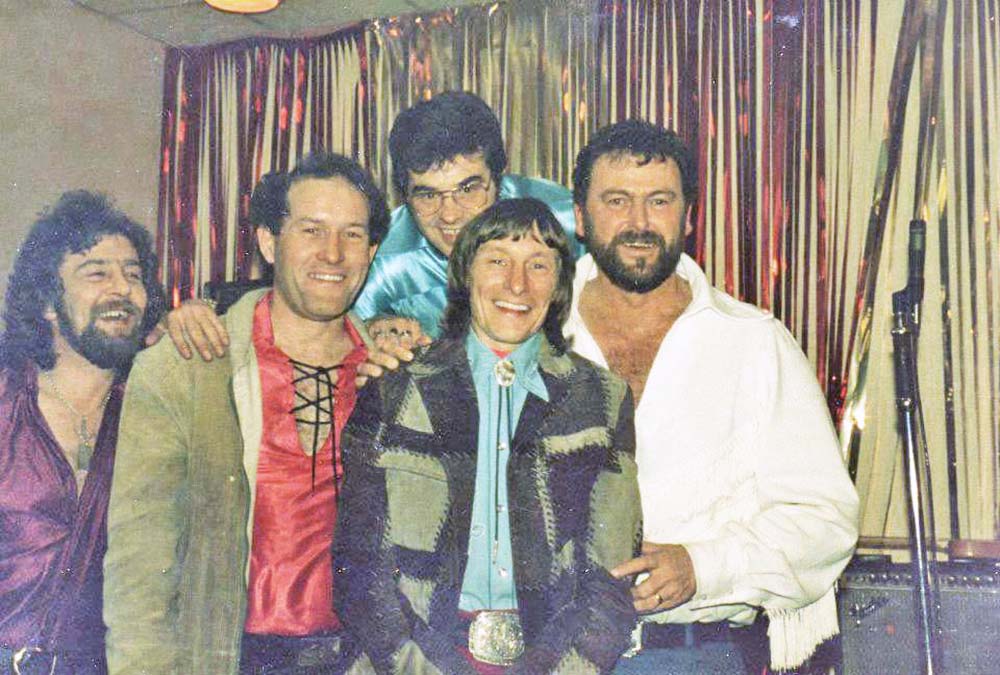 Warren Dewitt was brought up with a love of Country music. As a child he listened to singers like Hank Williams, Hank Thompson and Patsy Cline and it is these and other giants of traditional Country music that inspired him to become a Country singer.
His father, Warren Reeves, came to England with the US Airforce in the 1950s. In the 1970/80s he was a popular Country singer at clubs and festivals with his band Clarksburg Express.
Warren Jr. first sang with his father when he was 17.  In his late teens he left home to spend the next few years travelling Europe and the USA with his dad. On his return he moved to Sheffield and later Nottingham singing in a number of 'weekend' bands with friends while working in the motor trade. One of these was the trio, Buffalo County playing around South Yorkshire in 1981/2. Warren turned fully pro in 1996 after moving to Spain and took up a residency as a Country singer in Lanzarote. 
In the early 2000s Warren Reeves went back to the USA and settled in Clarksburg, West Virginia with his wife Sheila. There they formed USAUK duo and after fitting out a bus as a home they went to Europe where they sang and toured together for 14 years before retiring to Clarksburg where they still do some local gigs.
Warren returned to the UK in 2011 and since then he has built up a large following across the country winning Best East Midlands Country Music Act in 2012. He remains very busy today.
Unlike many Country artists he loves 'life on the road' and is happy to travel anywhere in the UK, which ensures he still has a very full diary.
Before forming the Texas Tornados Pete Stothard established his name on the line and western dance scene as a dance instructor. He is known to many as 'The Cockney Cowboy' a nickname that comes from his general manner, outlook on life, and his insistence that life is good and although he now lives in Lincolnshire he was brought up in Brixton in south London.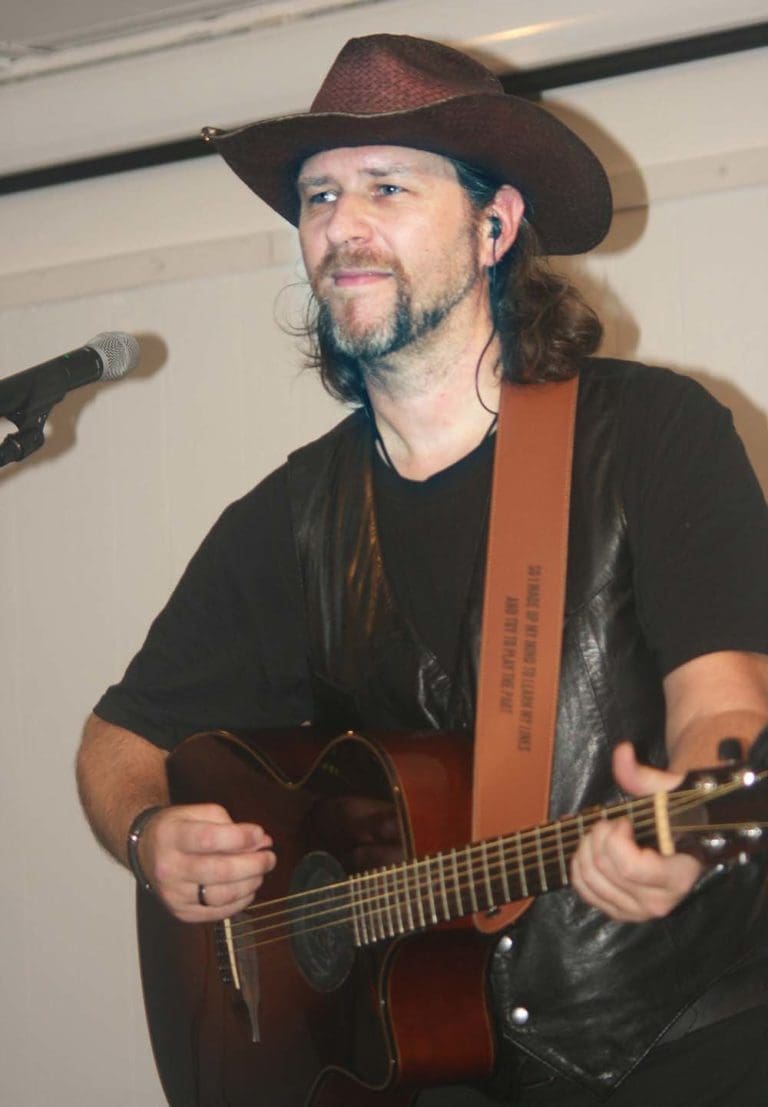 Research by Nick Catford.
Paul James (PJ) is a Country music DJ and dance instructor. He grew up with a mixture of Country and 60s pop music but it wasn't until  introduced to line dancing after a chance social night out at a dance class with friends and family in October 1996  that he realised just how much he loved Country music – he has been hooked on the music and dancing ever since.  He started attending classes five nights a week and in August 1997, went to the very first 'Chance To Dance' festival hosted by the Dean Brothers at Harrogate, and quickly realised he had a real passion for dancing.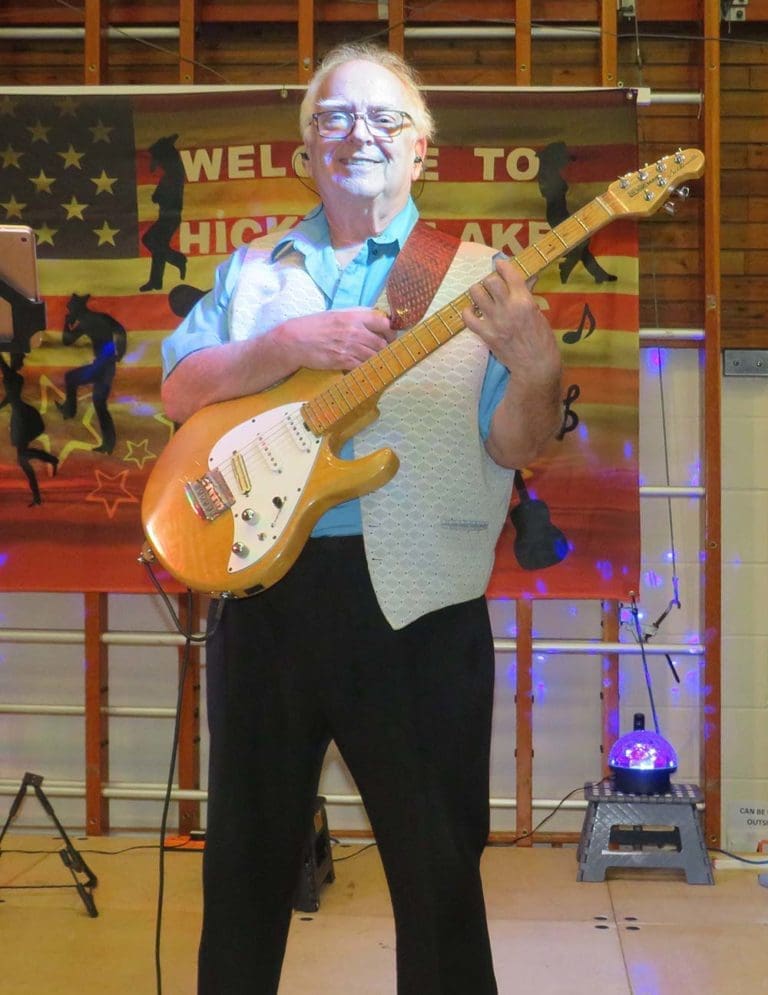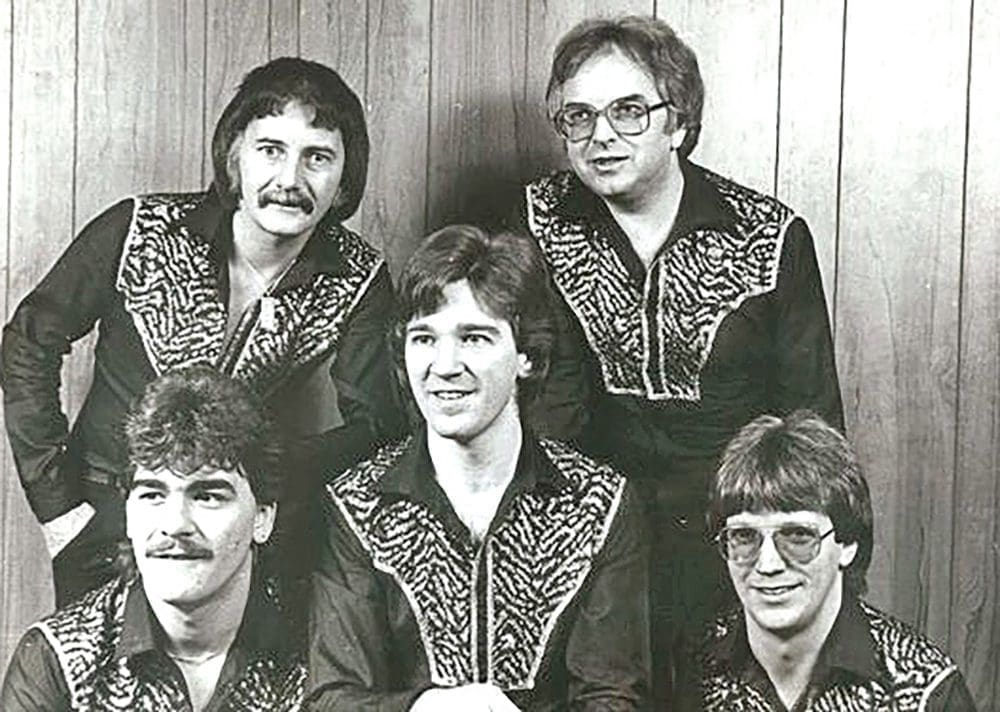 Research by Nick Catford.
Dave Anderson has been playing for 59 years. He was brought up in a very musical family; his dad Alec wasn't a working musician but he played violin and clarinet in his army days. His uncle Jack was the drummer in the Eric Winstone (big) Band and also played in the BBC orchestra in Wales. His uncle Stan was a hotel lounge piano player in Fiji for many years and his cousin John was a jazz drummer and played on P&O Orient line ships.
With two drummers in the family it is perhaps not surprising that Dave also started his career in music as a drummer while still at school. His first band was Titch & The Taveners (singer Stu 'Titch' Edson being under 5 feet tall). His next band was The Detours and then Freddie 'Fingers' Lee and the Storm. Freddie had been the piano player with Screaming Lord Sutch.
Dave played some local sessions for Country singer/songwriter/musician Ray Brett. Dave was mesmerised by his intricate guitar playing; thumb pick and fingers, Chet Atkins style. He bought a guitar and tried to emulate him but in his own words 'never succeeded!'  Having learnt how to play guitar sufficiently well Dave joined his first Country band, Campbell's Country in 1971. The line up was Campbell Baxter (lead vocals and rhythm guitar), Dave Anderson (lead guitar and harmony vocals), Nicky Evans (bass) and Mark 'Ginge' Brian (drums and harmony vocals). In 1975 they recorded an album, Campbell's Country on the Westwood label. The band weren't happy with the quality of the album and didn't promote it.

Research by Nick Catford.
Nikki Jo Brown comes from Washington, Tyne & Wear and grew up surrounded by music with her nan being one of her earliest influences.
She has fond memories of first performing when she was a child and went on to achieve a degree in music. She became an accomplished pianist and launched her singing career 24 years ago as a soloist working in cabaret mainly in the north east of England. At that time she sung current hits and oldies but always included a little Country.
Over the years, many people told her voice really suited Country music which she had always had a passion for  and so eventually decided to relaunch herself as a Country singer in the summer of 2019 when she was quick to impress everyone with her powerful vocals and bubbly stage presence, receiving standing ovations at both the Towerfest and Rockridge festivals.
Her diary was already filling before lockdown as she built up a reputation as a dedicated line dance artist with a very wide repertoire of modern and traditional Country music to suit all tastes and all clubs.
Nikki Jo is fully pro and although now a Country singer she is still working in cabaret which currently makes up 50 percent of her work.
Although for now, she is still working with backing tracks, she has been learning guitar which will be included in her Country gigs at some time in the future.
She has always worked solo and has no aspirations of working with a band or other musicians in the future and is happy to concentrate on building her career as a solo Country singer.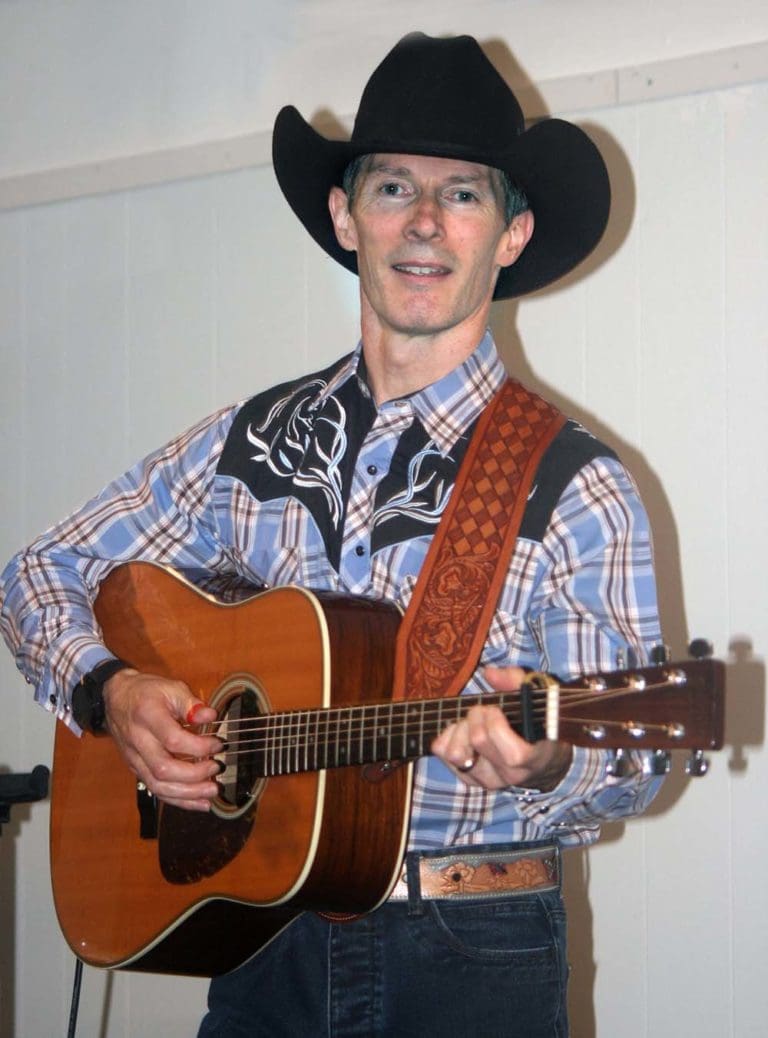 Research by Nick Catford.
Although John Doherty has only been on the Country scene for five years, he has very quickly established himself as one of the best newcomers we have seen for a long time.
He first started singing at home when he was 16/17 and bought himself a guitar and started learning a few chords. When his father heard him singing he was very impressed and encouraged him to continue. His father bought a banjo and formed an Irish band with some friends. They played in local social clubs and invited John to sing during the breaks; this was his first experience of singing in public. He started singing traditional Irish ballads, many acapella, during his annual family visits to the Clormany Festival
in Donegal which was not far from his ancestral home. It is Ireland's longest running and best known family festival.
In 1996 he entered a talent contest at the festival and came second singing Fields Of Athenry. He won 50 Punts (Old Irish currency) and a Donegal pottery vase.
He later formed Well Strung duo singing Irish, folk and a little Country; John was the singer and Steve was the bass player from his dad's band. Steve introduced him to artists like the Eagles and Gordon Lightfoot which he enjoyed.
The duo was short lived and he was soon working solo in pubs and clubs with a mix of 60's and current songs which he didn't enjoy at all. He persevered for five years but by this time he was engaged to be married and decided to end his solo career and settle down to family life and a normal day job.
Although now off the road, John didn't stop singing and after borrowing some copies of New Country magazine from a friend, each of which came with a cd, he began learning some of the songs and soon made a tentative step back into the public eye, initially performing at open mic nights.
He formed another duo, The Backwater Boys, at this time with Andy Ratcliffe, a member of the 70's band Candlewick Green. After a chance meeting with Country singer and producer Steve Chase, Steve gave the duo a Country gig. Although this duo was also short lived they were very well received and John was bitten by the bug once again, relaunching his career as a solo Country singer in July 2016 after encouragement from his friends and family.
John has a rich bass baritone voice, ideally suited to Country music and as word got around bookings were soon flooding in. He won the CNN Newcomer of the Year award in 2017 and the following year won the CNN Solo Act of the Year.
Following covid he now has a very full diary until the end of 2022. John has no aspirations of working with a band and is happy to concentrate on his career as a soloist but he would consider occasionally working with other musicians if required.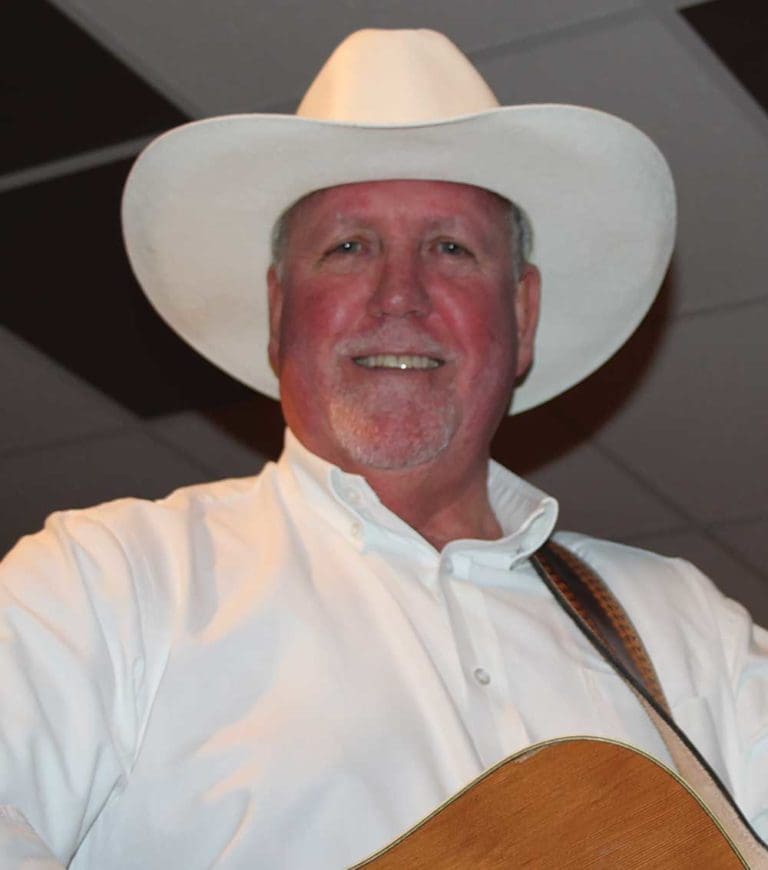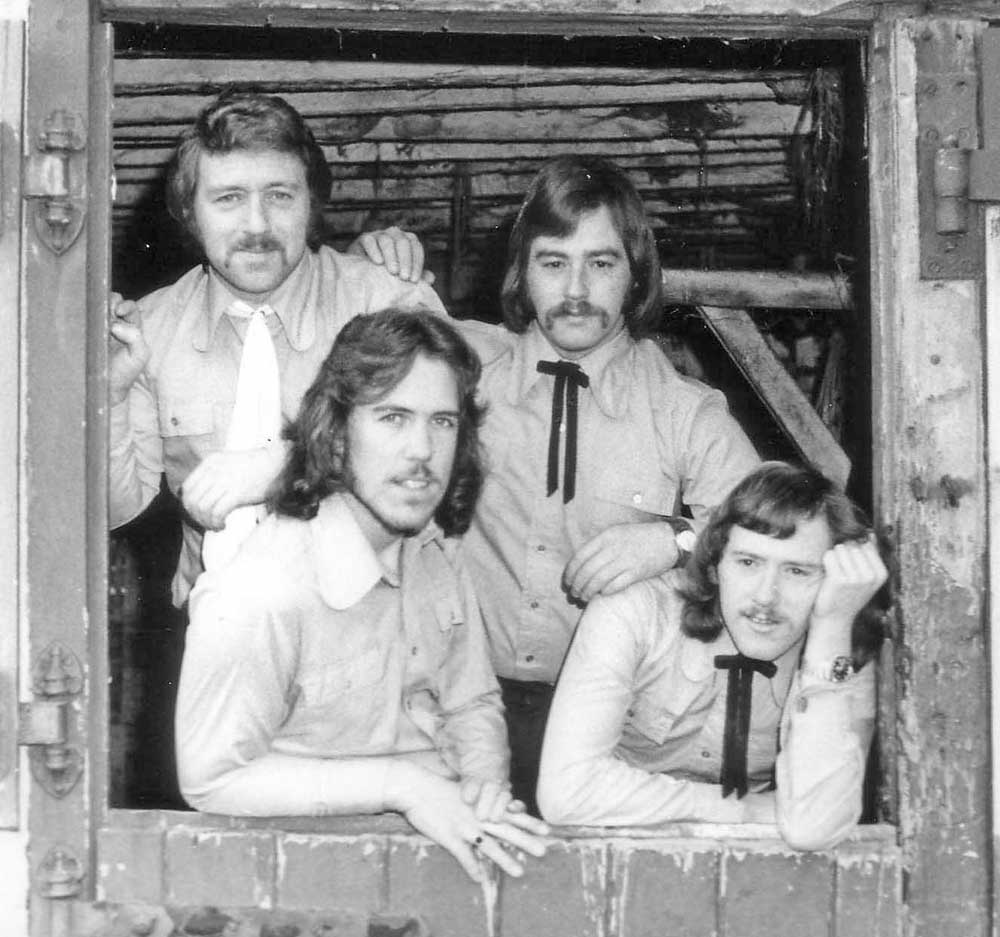 Research by Nick Catford.
Ray Peters joined is first Country band in c1987 when he was 34. He was the bass player in The Mavericks (this was 2 years before Raul Malo's Mavericks were launched in the US!). a 4-piece band based in Gravesend, Kent. The band recorded some tracks at Maida Vale studios in London. Ray left after two years when he was offered a lucrative job in Saudi Arabia. The Mavericks continued with a new bass player. On his return to England, Ray played in various rocky covers bands working in mainly pubs and social clubs in Kent.
In 1994 he moved his family to the Costa Del Sol in Spain where he started singing MOR as a soloist switching from bass to rhythm guitar.  A neighbour, who worked as a comedian on the coast and also played bass in a covers band wanted to leave the band and offered Ray the job.  Ray played with The Banned for two years until one of their resident venues wanted to switch to Country music. The Banned changed their name to Live and Kickin' and Ray took a lot more of the lead vocals as he had by now realised just how much he loved Country music. 
Ray returned to the UK in 1999 and promptly put together another Country band, Before The Storm.  They were only a weekend band as the members were all working during the week. Ray was keen to get more work so, in 2000, he formed The Ray Peters Band.  He recruited Shaun Murray, whose band Shameless had recently split. They were then introduced to pedal steel guitarist Tony Ryan who was looking for a new band after leaving Rick McKay and Freeway and a new trio was formed.
Shaun Murray has always loved Country music and, as teenager, saved his pocket money to buy Willie Nelson, Glen Campbell and John Denver records which he then wore out trying to learn the guitar parts!  Tony Ryan had played pedal steel guitar in many established country bands since the 1980s, including Alberta, Wes Cardy Band, John Douglas & Southern Star and Johnny Earle and Southern Star before joining Freeway. The new band played their first gig at Basildon's Silverado CMC in November that year. Audiences really took to Ray's rich, warm Country voice, and with strong instrumental support from Tony and Shaun, the band acquired a reputation for providing excellent, authentic Country music for both dancers and listeners on the UK club and festival scene.
In 2004 Tony Ryan left to play banjo in a bluegrass band but before leaving he suggested his replacement, Dave Hayward one of the finest, most stylish steelies in the UK. The band went from strength to strength playing clubs, festivals and tours nationwide. Dave Hayward had played with several Country bands, such as Al Barrett's Linemen, Frank Jennings Syndicate, Little Ginny, Marietta Station and the Henry Smith Band. Such was his standing as a player; he had performed at Steel Guitar festivals in the USA, Holland and Ireland; and in the UK at every British Steel Guitar festival at Newbury.  Two CD albums were released in this period, Burn 'Em Up and Choices.  Eventually the band became a victim of their own success. With Shaun and Ray holding down day jobs life on the road became a little too much, resulting sadly, but perhaps inevitably, in the band calling it a day at the end of 2005. Ray did continue playing solo gigs for a time but he found he missed the band camaraderie.
By 2008 Shaun was missing playing in a Country band.  Since the demise of the Ray Peters Band he had been involved in other non-Country projects and was doing
some Country gigs as a dep with Texas Tornados; but Country was what he loved most and he wanted to be back on the circuit.  Shaun had met Phil Bennett a few years earlier, and had done some work with him in the classical field. Phil was also part of the long-standing barn dance band, Easy Street.  Shaun considered Phil to be fiddler extraordinaire and he knew the Country circuit deserved him, and would love him! The search for a vocalist to complete the line-up led, of course, straight back to Ray Peters who was equally keen to get back to gigging and they decided to get back on the road as quickly as possible. The new line-up played their first club in September 2009 and soon re-established the popularity of the Ray Peters band.  They always included some fiddle instrumentals like Orange Blossom Special to show off Phil's virtuosity.
The CD album Singin', Pickin', Fiddlin' was released in 2011, by which time Ray was developing his own reputation as a songwriter. The album included four original compositions, The Goodbye Song in particular enjoying much success in the British Country Music charts. Ray also released a solo CD album Something Different at this time.  Phil Bennett retired from playing in April 2014 but Dave Hayward came back into the trio. Three more original songs featured on the band's Sour Mash CD album released in 2014. The album featured both Dave and Phil.
Shaun Murray retired from the trio in April 2015 and Ray recruited another excellent guitarist, Dean Barnes, who came with an impressive pedigree. He had been playing guitar since the age of 6 and started performing as a professional lead guitarist in 1982 aged 11.  He started working with his father's band and continued for 18 years. He had played lead guitar in differing genres including Country, blues, rock and jazz; pretty much any style that had been required. Dean had worked with such artists as George Hamilton IV, Billy Jo Spears, Philomena Begley, Sandy Newman (Marmalade), Gary Brooker (Procal Harem), Richard Hudson (The Strawbs), and Ali MacKenzie (The Birds – Brit band not The Byrds). He had a vast experience working as a session player on numerous albums with various artists over the previous 33 years.
Shortly after recruiting Dean Barnes for the trio, Ray decided to expand, forming the 5-piece Smokey Turtle Band in 2015. The band comprised Ray Peters (lead vocals and rhythm guitar) Dean Barnes (lead guitar) Dave Hayward (pedal steel guitar) Hannah Cope (bass) and Pete Hedley (drums)
Hannah Cope was passionate about Country, blues and jazz. For almost 20 years she has performed all over the UK, Ireland and the US, acquiring a rich and diverse musical background. She performed with the house band at The Golf Links, Isle of Man, backing entertainers like Bill Tarmey and Norman Wisdom; and followed her love of Country music with a duo touring the Republic Of Ireland. Hannah had toured with girl band 'Girlz World' and had made her mark on the UK Blues scene with outfits including The Sam Kelly Band and Rik Martin. Pete Hedley had been drumming for over 25 years, maintaining a busy session and freelance career throughout the UK and Europe. He was also a drum teacher and a faculty member at Herts College of Music. Pete had over 15 years of professional playing and gigging experience in genres including Country, blues, pop, and funk
The new band promptly produced a CD album, Ray Peters & The Smokey Turtle Band which was a live studio recording of the rehearsal for their appearance at the C2C festival at the 02 Arena London in March 2016.
Dean Barnes passed away suddenly in May 2017 and Ray was able to recruit another top guitarist, Andy 'Twang' Kingston who was no stranger to the British Country scene.  Not only was he an excellent guitarist but he also played keyboard and provided good harmony vocals. At the age of 12 he was given his first guitar and his Dad taught him how to play. Two years later he made his first appearance on TV when he performed the instrumental Ghost Riders In The Sky. Not long after that he joined his first Country Band, whilst still at school. Andy travelled the UK playing his guitar and met many different artists and performers; and quickly realised he wanted to be a Country musician. Since then he has been in many British Country bands including Clovis, Medicine Bow, Diamond T Band, Dusty Rhodes Band, Band Named Sioux and more recently Ridgeway Country and the Henry Smith Band. He has also backed visiting American artists including Billy Yates and Heather Myles.
In the summer of 2018, Dave Hayward left the fold and Ray was quickly able to recruit another top class steelie. Ray Phillips was well known on the Country circuit, his career began in 1983 when he joined Essex band Country Echoes. Ray played steel and lead guitar as well as doing some lead vocals. After 8 years, Ray moved on to various bands including Freddie Jameson & Convoy, Trevor Kelly & The Lonestar Flyers, Alberta and The Tony Goodacre Band. He eventually joined Kevin Stewart & First Chapter playing lead guitar and singing lead and harmony vocals. In 2006 he took over as frontman of the band when Kevin moved to Ireland. He continued with the band until the end of 2014 and then joined the Jeff Gallant Band staying until early 2018.
In January 2019 Ray decided to fold the Smokey Turtle Band after less than four years as it was almost impossible to retain a settled line-up. He continued as a trio/duo with Andy Kingston and Ray Philips but with Andy retiring and Ray joining Ridgeway Country full time he decided, reluctantly, to go solo after fulfilling any existing duo bookings using Ray if he was available and deps.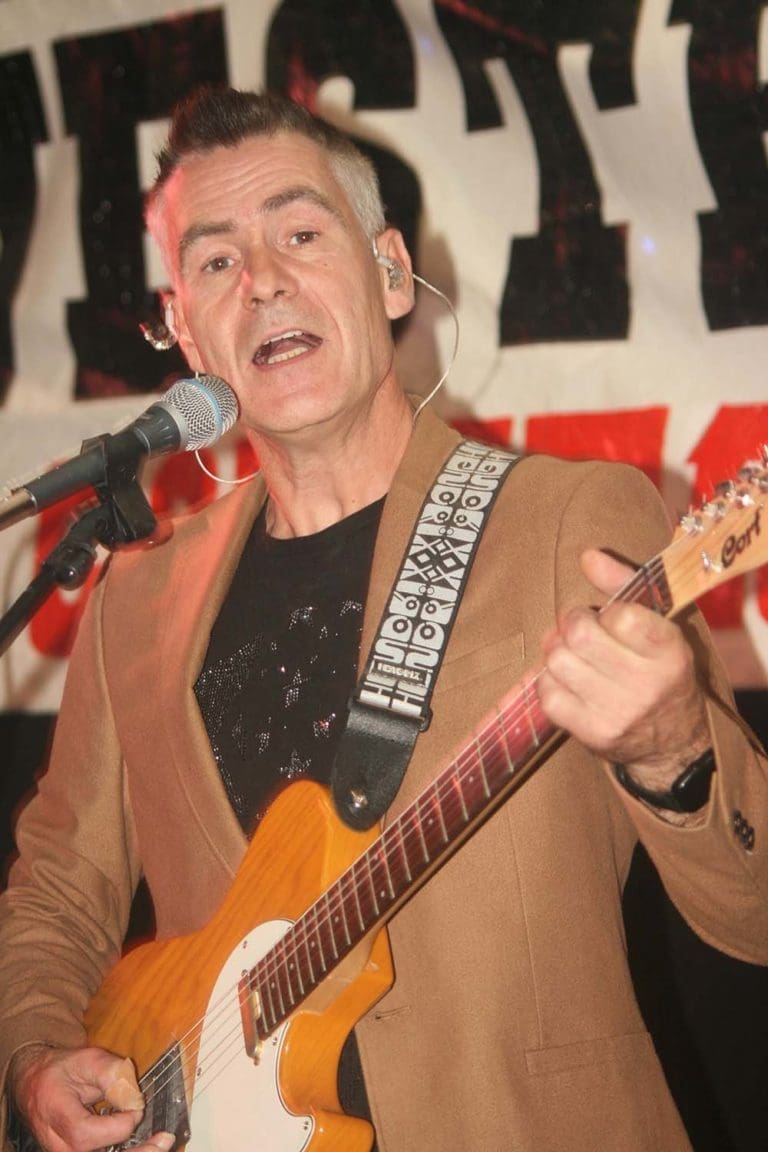 Research by Nick Catford.
Billy Curtis is a self-taught musician who started playing guitar at the age of five. He first played Country music when he was lead guitarist in a band he was in with his school friends.  At 19 he turned his back on a promising career in computer programming to become a professional musician. He spent six years as a soloist, 'learning his trade' on the road, where the experiences were invaluable.  In this period he worked a lot of cabaret and holiday parks, including the Exeter Police Club with Shane Ritchie and Lilly Savage where the three of them shared a changing room!
At 25, Billy joined his first Country band. Stringband was a west country based double family band. They were a fully pro band and the line up was John Forsey (lead vocals and rhythm guitar), Deena Forsey (lead vocals).  Raymond Hill (pedal steel guitar and vocals), Glyn Evans (bass guitar and lead vocals), Bryn Evans (keys and lead vocals) and Tony Bale (drums and vocals). In about 1993 Billy Curtis came in on lead guitar and lead vocals replacing Raymond Hill. At around the same time Stringband did away with drums so they now had a completely different sound as a 5-piece but remained as popular as ever as they continued touring around the country.
Realising that being in a band gave a new dimension to his music Billy left Stringband to form his own band, B.J. Curtis & Nashville Express with his two brothers in 1994.  Before they even performed in public they recorded a cassette album All In A Day which comprised 11 covers all recorded in one day.  The album was intended for selling at gigs and as a demo for their close harmonies as demonstrated on the track Seven Bridges Road.  The line up was BJ Curtis (lead vocals, lead guitar, dobro and piano. Jim Curtis (rhythm guitar, vocals and blues harmonica), Tim Curtis (bass guitar and vocals) and Paul Sayers (drums and harmony vocals). Billy was music arranger and the three Curtis brothers were all songwriters.
The band was immediately very popular on the Country circuit. In 1996 they released their first CD album, Nashville Bound consisting of all original songs with each song written by one or more of the three brothers.
The extensive touring and playing the UK Country Club scene took its toll and Tim Curtis and Paul Sayers decided

to leave so Billy recruited Bryn Evans from Stringband on keyboards and vocals and the band carried on as a trio. In 1997 they achieved major recognition by winning the British Country Music Association's award for 'Rising Star of 1997' and Southern Country Magazine's 'Best Newcomers' award. The band also appeared on BBC TV's Pebble Mill at 1.  In time Jim and Paul returned to the band and they carried on as a 5-piece. During this time a third album was recorded and Billy recorded his first solo video which was shown on Sky TV's CMT Europe, an original song co-written with Ron and Bo Walton called Maybe We Can Fall In Love which was recorded in the style of Buddy Holly  who was one of Billy's influences.
January 1998 marked a significant change; the band was dissolved with Billy deciding to take timeout to concentrate on his song writing and his recording career. His music was heard by Graham Sclater the MD of music publishers, Tabitha Music and he signed with them before producing some new original material. Within weeks Billy signed with a new management company and went back out on the Country music circuit as a solo artist.
His popularity as a line dance artist grew and in January 2002 he featured on the front cover of Linedancer magazine, heralding his acceptance on the British line dance scene. At that time he was working at line dance festivals and events with top choreographers. In 2007 and 2008  Billy co-starred in the UK stage shows 'Route 66' and 'Superstars of Country', touring  all over the UK.
In 2009 he formed The Billy Curtis Band. The line up was Billy Curtis (lead vocals and lead guitar) and his two sons, Daniel on bass and Billy-Joe on drums. Billy also asked Lee J Hodgson, former lead guitarist with Memphis Roots, to stand in with the band to give them two lead guitars. Jim also returned for some of the European gigs to add acoustic guitar and harmonies.
The band was very popular in Europe especially in France where they appeared on Billy Bob's Saloon stage at the Disney Country & Line Dance Festival, at The West Rennes Country Days and at the Calais Country Festival. In 2010 they were back in France at Mirande Country Music Festival, one of the major international Country events in Europe. The band did some festivals and a few clubs in the UK and lasted until 2012.
After time touring with the band, Billy formed a new event company in 2012 focusing on Country music and line dance holidays; this grew very quickly with sell out events. Whilst still maintaining his music passion he also formed a duo Curtis & Lee in 2016 with his long term partner Sammi Lee Bassey; a successful solo singer in her own right.  The duo performed many special events in Denmark, Netherlands, Spain and the UK where they also played a few clubs.
Billy continued with a limited solo career while concentrating on his events business and a new line dance project, Everything Line Dance (ELD) which remains very successful and popular.
With the lockdown in 2020 everything stopped but this didn't stop Billy being creative! From this unprecedented time came one of the most creative projects he has worked on. The Virtual Playboys is a totally unique concept of forming a virtual band with different characters, harmonies and great Country music. This project started on YouTube in the early part of 2021 and as covid restrictions lifted, quickly moved away from YouTube into a live show concept. Using screens and technology the Virtual Playboys are preparing to tour with the live show in 2022 with their first European tour in Denmark, Sweden and Germany starting in April.
During his career Billy has appeared with many established artists including The Mavericks, Martina McBride, Ty England, Carlene Carter, Tank Sherman, Acker Bilk, Matchbox, and many others.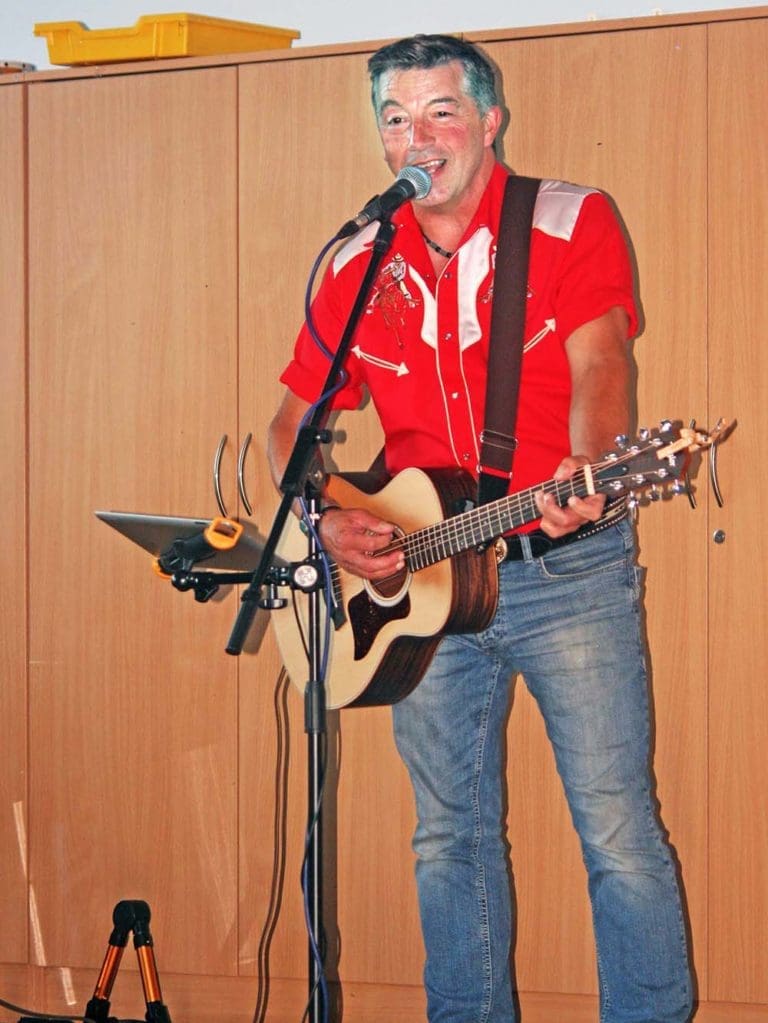 Research by Nick Catford.
I first saw Bob Keeley in 1992 shortly after he joined Glen Mitchell's band, The Troubleshooters. This was his first experience in a Country band, having started his musical career in 1986 playing the 1950's and 60's classics that he loves, fronting a five-piece rock 'n' roll band called The Rockafellas.
After three years when Glen Mitchell moved on to other things, Bob stepped up front and the Troubleshooters were re-named Blackjack with the addition of Andy Saphir on lead guitar. They quickly became one of the top modern Country bands on the circuit. Blackjack lasted three years, eventually folding due to family commitments following extensive touring, after which Bob was offered a place with the Nadine Somers Band alongside Rob Childs and Nadine. The three of them enjoyed great success all over the country and abroad.
After four years, Nadine decided to part company with the boys to concentrate on her family but Rob and Bob stayed together as a duo called Vegas. The pair of them quickly established a new fanbase with their relaxed and often humorous rapport with the audience.
After five years, in 2008, Bob went solo to allow more time with his family. His quieter life wasn't to last long because he is now one of the busiest soloists on the circuit, winning many awards including BCMA Solo Artist of the Year in 2011, CNN Entertainer of the Year in 2016, CNN Solo Artist of the Year in 2017, CNN Male Vocalist of the Year in 2018 and CNN Solo Artist of the Year in 2019.
When lockdown came in March last year Bob soon found himself streaming from his home but it was very clear tonight that he was glad to be back entertaining a live audience.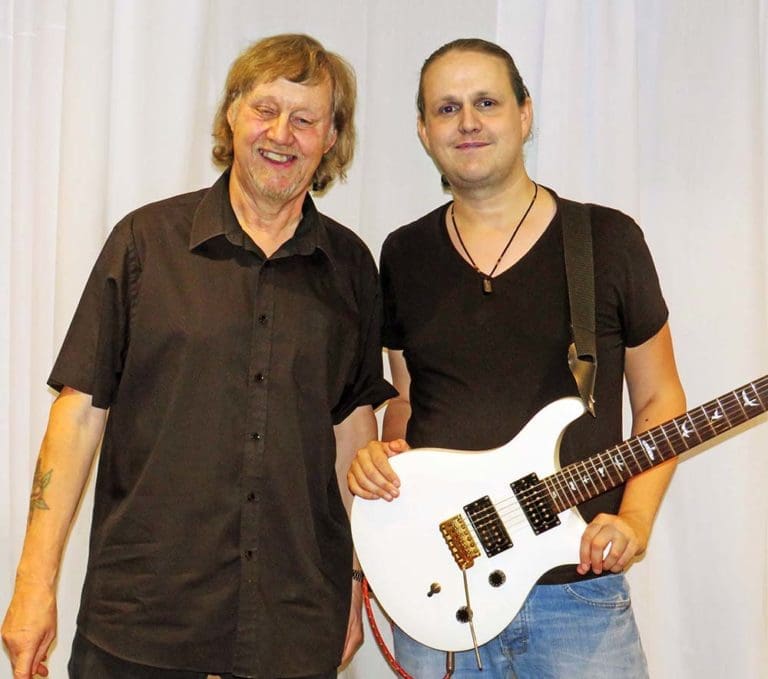 Research by Nick Catford.
Stonecold Country are a father and son duo, Ray and Steve Kedge. Ray has had a lifetime in Country music, joining his first Country Band, Strange Blend, in 1971. The line-up was Ray Kedge (vocals, pedal steel guitar, electric and acoustic guitar, banjo and dobro), Sam Thomas (bass guitar and vocals), Byron Giles (lead guitar and vocals) and Mel Jones (drums). Prior to forming Strange Blend, Ray didn't play any instruments well and it was suggested that he should learn pedal steel guitar which he did. He is completely self taught but has never read music. Strange Blend were a Country rock band playing in the style of the Eagles and Poco. They released an album, Up Against The Wall in 1976.
John Derek (of Country Fever and member of the British Country Music Hall of Fame) said of the band: 'Their extensive talents both vocal and instrumental, together with a good sense of humour and personality, ensure their position amongst the top Country bands both in Britain and on the Continent.'
While still a member of Strange Blend, Ray later joined Country Fever and played with them between 1975 and 1978. The line-up was John Derek (lead vocals and rhythm guitar), Graham Walker (lead guitar), Rod Clark (bass) and Malcolm Hammerston (drums).

By 1978 Strange Blend had folded and after leaving Country Fever (who went on to become Wishbone in late 1991 when John Derek retired), Ray joined The Muskrats a five-piece Country rock band. The band featured five singers with good vocal harmonies. The line-up was Vic Jones (vocals and acoustic guitar), John Smith (vocals, lead guitar and acoustic guitar), Derek Twig Minton (vocals and bass), Ray Kedge (vocals, pedal steel guitar and dobro) and Jeff Vanweenan (vocals and drums). The band had already released four albums by the time Ray joined. Their fifth and final album Insight was released in 1978 – they also released a single in 1981 called Half A Chance.
After leaving The Muskrats when they folded in 1984, Ray and Graham Walker joined Hickory Lake in the same year. Hickory Lake's line up was Vic Woodhouse (vocals and rhythm guitar and member of the British Country Music Hall of Fame), Graham Walker (lead guitar), Lindsey St John (vocals and bass), Ray Kedge (vocals and pedal steel guitar and dobro) and Andy Richards (drum and vocals). Roger Brown later replaced Graham Walker and the band's final lead guitarist was Colin Medlock. Their album (vinyl and cassette) The End Is Not In Sight was released in 1987. Ray left Hickory Lake in 1987 after the band had a bad crash on the M1.
Ray gave up working as a full time musician at this time and joined the Royal Mail but, although no longer playing full time he did join Badger, a semi-pro covers band. Over the years their gigs became more Country and eventually their name was changed to Nashville Sounds.
Ray has also played on a number of other Country albums including Firewater's Brand New Vintage in 1986 and Campbell's Country's cassette album Cajun Explosion in 1988. He has also played with a number of visiting American Country singers, the most notable being the 1989 Billie Jo Spears tour with Hank Thompson. Ray was the only British musician on the tour – Billie Jo brought her own band apart from her steel player Terry Bethel who was tied up doing studio work so Ray got the gig. He also toured with Nat Stucky, David Houston, Billy Walker, Freddy Fender, Tex Williams, Barbara Fairchild, Margo Smith and Vernon Oxford. He was also a member of Lonnie Donegan's band for a while. Lonnie came to a Muskrats gig and asked guitarist John Smith and Ray to join for a tour.
Ray retired from the Post Office in 2007 and formed Nashville Rose with his son Steve and Steve's girlfriend Rachel Thomason. When Steve and Rachel split up in 2012 Nashville Rose became Stonecold Country duo who are still going strong today. Badger are also still together as a covers band working mainly in social clubs but they occasionally still get Country gigs. For these, Ray and Steve join them and the go out as Nashville Sounds.
In 2016 Steve Kedge won Musician of the Year in the inaugural CCN awards. He has been nominated in the same category every year since.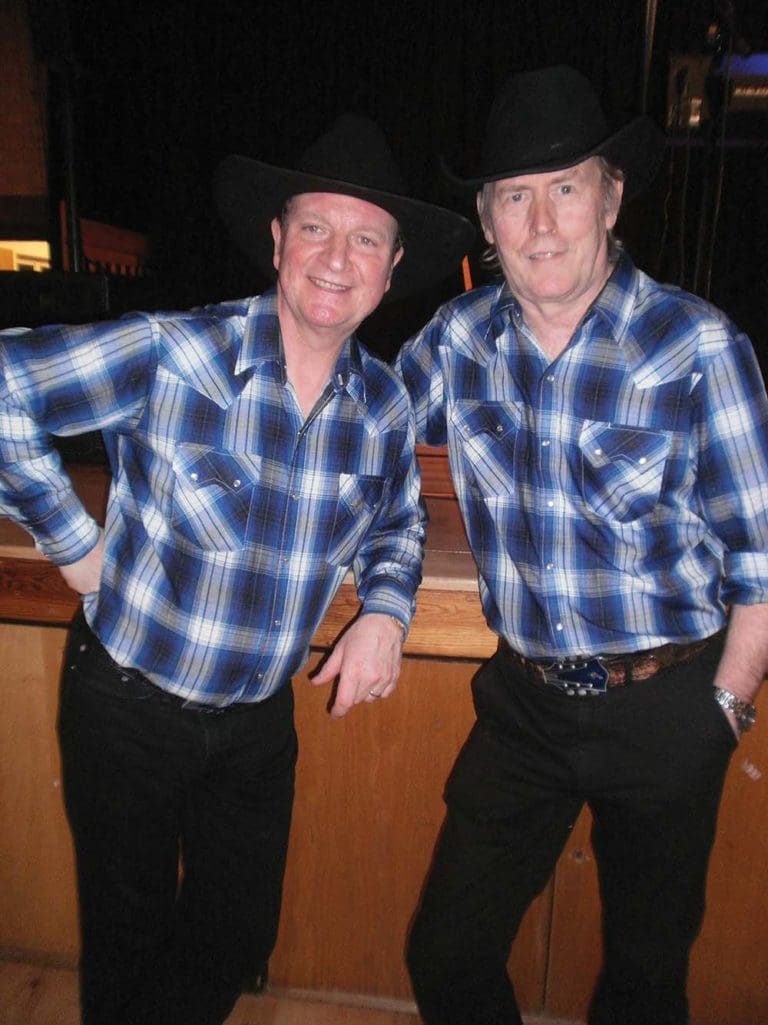 Research by Nick Catford.
James & Wood was formed five years ago. Prior to getting together Steve James had been playing Country music since the early 90s. After fronting his own Steve James Band for 19 years he then played with Arizona Flame for three years and Smoking Guns for another two years.
Martin Wood moved to Scotland from South Africa six years ago. He had been a producer for 20 years before playing in various bands and working as a solo artist playing all genres of music for another 15 years.
Having arrived in Glasgow, Martin was introduced to Steve James by a mutual friend who told them that they sounded great together and should start their own band. As well as being introduced to Steve James this was also Martin Wood's introduction to Country music – luckily he loved it. James & Wood duo was formed and they soon proved very popular on the Country circuit.
James & Wood made their first visit to Hickory Lake on 15th August and judging by the loud applause for this fun loving and often cheeky Glaswegian pair it won't be too long before they are back at Feering.
Steve and Martin are both good singers and harmonise well together with good instrumentation and their humour ensures good fun.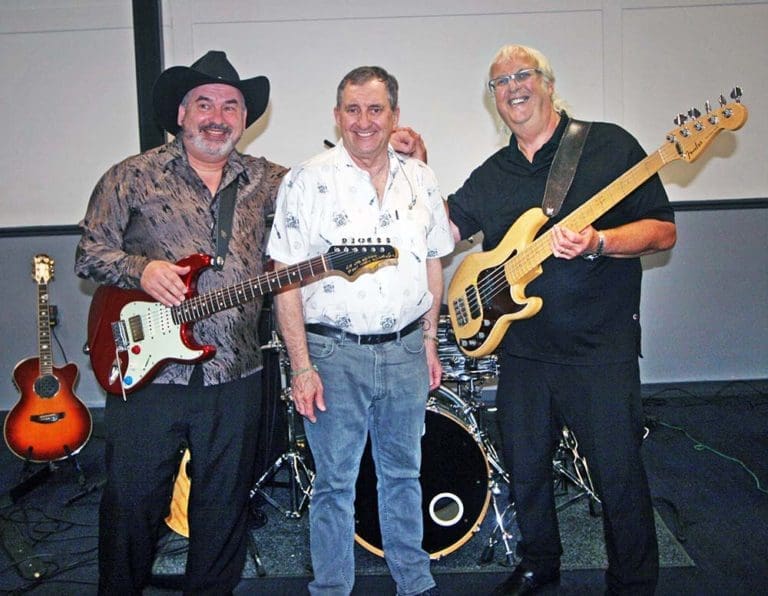 Research by Nick Catford.
Memphis Roots were formed by Jon Keys and Barry Westbrook in 1987, the first line-up was Barry Westbrook (vocals), Lee Hodgson (lead guitar), Frank Boswell (bass guitar) and Jon Keys (drums).
Barry knew Lee and Jon knew Frank. All were experienced musicians and, with the exception of Frank Boswell, had played in other Country bands. Barry Westbrook had been a member of Cody and he had played with a number of other Country bands including, on one occasion, singing lead with Spellbound when Jenney Speller was unavailable.
Lee Hodgson has played guitar in many bands, both Country and other genres since 1976, turning fully professional in 1979 when he began working up to six nights a week with George Moody & The Country Squires. During the day he began teaching guitar to people of all ages, including one member of Radiohead.
Jon Keys' career as a Country drummer started with the Jonny Young 4 in 1969. He joined Deadwood in 1970 and was a member of Whisky, which was fronted by Roger Humphries, from 1971-1974. Between 1979-1982 he was drummer in the Ned Porridge Band with Ed Pearson.
Frank Boswell had previously played in a Kent-based function band called High Society.
The band's first cassette album featuring the four founding members was called Highway To Heaven.
Barry Westbrook was the first to leave in June 1989 when he formed Mean Business and he was replaced as lead singer by Ed Pearson. Ed was older than the others, being born in 1937 and his musical career stretched back to the late 1950s when he started playing skiffle at the legendary 2 i's coffee bar at 59 Old Compton Street in London's Soho. Through the 60s he played the London East End clubs in the evening whilst working at the London docks during the day. He joined his first Country band, Country Cousins, in the 1970s and at the end of 1975 he formed his own Ned Porridge Band, quickly establishing the band in clubs in London and the south-east. They supported Billy Jo Spears on tour in 1979. Their popularity quickly grew as they made new friends wherever they performed in the UK and further afield in France, Germany and Holland.
After the demise of the Ned Porridge Band, Ed joined Spellbound as a replacement for Jenny Speller; reforming the Porridge Band briefly in 1987 before joining Memphis Roots in 1989.
After four years, Frank left the band in May 1991 to concentrate on running his hairdressing business and he continued as a semi pro-musician with the Kent based Peter Elligate Band, another function band.
Frank was replaced by another experienced musician Clive Grant who began his musical career playing lead guitar in Beatles/Rolling Stones cover bands in the 1960s. In the 1970s and early 1980s he was a member of Freeride, a six-piece jazz funk band. He joined his first Country band playing bass in Spellbound with Ed Pearson, Glyn Long and Tony Caldwell. When they disbanded in 1986, he and Glyn Long joined Rio which was fronted by Steve Scott.
This is probably Memphis Roots' definitive line-up, remaining stable for the next seven years. During this period they played at every major UK and European festival, including Wembley Arena, The Royal Albert Hall and Notts Americana. They toured backing American artists including Joe Sun, Judy Lindsey, Pinto Bennett and John Permenter and shared the bill with Jerry Lee Lewis, Willie Nelson, Emmylou Harris and David Allan Coe. They also signed recording contracts with Ritz Records and Carlton Sounds. Their well respected Best Of Memphis Roots 20-track album (cd and cassette) was released by Ritz in 1993.
Between 1996 & 1998 they made three line dance albums for Carlton, two with other artists and the third, Good Noise – The Best Of Western Line Dancing.
Ed Pearson left Memphis Roots in 1998. By that time he was becoming disillusioned with the club scene following the upsurge of line dancing. He felt the music was becoming more important than the artist and he was finding it more and more difficult to strike up a rapport with his audience. After leaving Memphis Roots, he spent the next 10 years as a soloist working in listening venues. In 2009 Ed was the 20th inductee into the British Country Music Hall of Fame. Two years later he passed away from liver cancer on 26 February 2011.
After the departure of Ed Pearson, Memphis Roots continued as a trio until August 1999 when Jon was forced to retire following a heart attack. His replacement was Wol Webster another musician with an impressive pedigree. Wol has been a professional drummer since the 1970s and was staff drummer with Pye Records for 15 years; there he played on many records from Jeff Beck to Max Bygraves. In the 1990s he had periodic engagements and depping jobs with various popular Country bands including Steve Scott & Rio, Barry Westbrook & Mean Business and A Band Named Sioux.
After 14 years of touring, Memphis Roots finally came off the road in 2001. Lee wanted to concentrate on guitar teaching; he has been teaching at London's Institute of Contemporary Music Performance since 1990 and Clive and Wol felt it was time for them to move on to other things.
Barry Westbrook & Mean Business continued as a 5/6-piece band until 1996, they then went out as a trio until 1998 after which Barry decided to do some solo work. He did, for a while, do some work with Ed Pearson as Porridge & The Bear (his nickname was The Bear) but didn't do much work after 2000. Sadly Barry Westbrook passed away after a long illness on 13th November 2018.
Since the demise of Memphis Roots, Jon, Lee, Clive and Wol have remained busy. Jon went on to work with Roger Humphries & Bite The Bullet, Too Country, 8 Seconds and as a member of 4 Card Trick with Glenn Rogers (2009 – 2013).  He was also entertainments manager for the Phil Mac Country shows weekends (2012 – 2016) as well as promoting his own Country weekends at Pontins and  Warners from 1997 to date. He has also been a member of the five-piece Ian Highland Band since August 2016.
As well as teaching and writing, over the past 10 years Lee has been singing lead and harmony vocals, as well as playing guitar with Country acts such as Longshot – when booked as a band (2002 – 2008), the Billy Curtis Band (2009 – 2012), Kentucky Cousins, Jim Worton, Boney Fingers (2010 – 2013) and the Steve Cherelle Band (2007 – 2013) and Henry Smith Band (2017 – 2018) at clubs and festivals around the UK and on the continent. He also has irons in many other musical fires, some Country but other genres as well. These include the Lee J Duo sharing lead vocals with Ian Geast/Rita B, whilst playing guitar, performing Country, 60s/70s and oldies at clubs. He also fronts Lee Hodgson's Infinities, a 4-piece contemporary jazz band.
Clive spent nine years as bass player and singer with the Henry Smith Band but left due to the demanding touring schedule both in the UK and Holland. He now has a less exhausting schedule as bass player with the Jeff Gallant Band or duo and with Carl Haylett's Nashville Numbers. He also regularly deps (either bass or lead) with Boxcar Kelly & The Railroaders and Stu Edwards & Gone Country Band.
Wol Webster works as a percussion teacher and is currently drumming in a 5-piece band, The Tennessee Allstars, which is part of the Country Superstars Experience, an award winning Country multi-tribute show hosted by Sarah Jayne who has been performing as Dolly Parton for over 25 years.
Jon, Lee and Clive last played together in 2008 but as they were still fondly remembered by so many people Jon Keys promoted a Memphis Roots reunion at Pontins Holiday Park, Pakefield on 14th October 2018 and despite minimal advertising the event was quickly sold out with many Country fans keen to see Memphis Roots back in action again. Following the success of the reunion Memphis Roots are now back on the road and available for club and festival bookings. Jon and Lee are also part of John Permenter's band.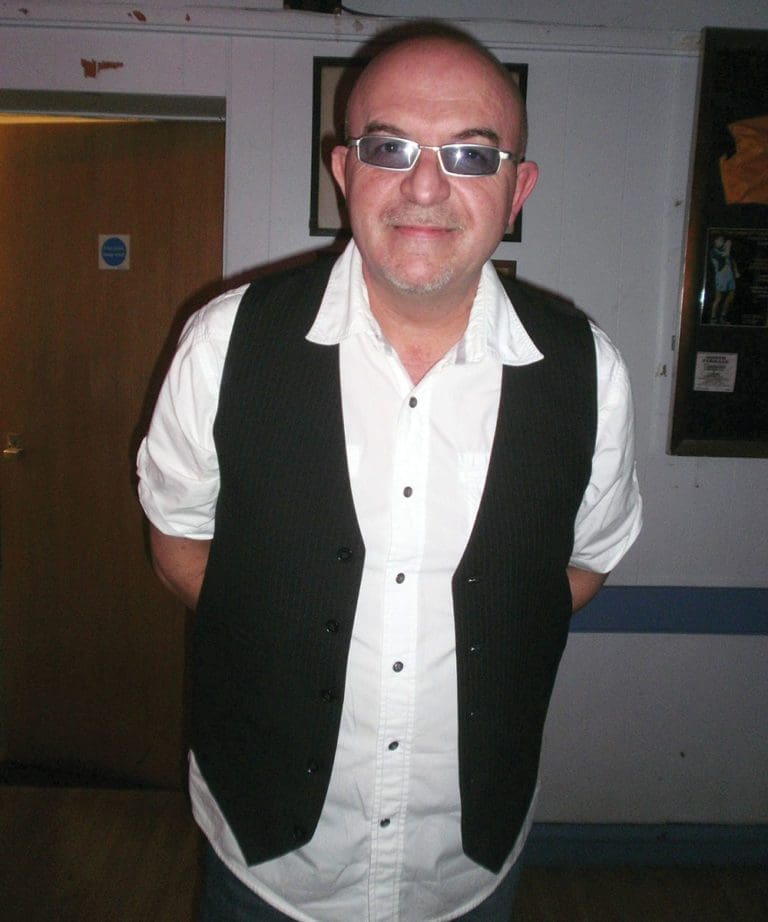 Research by Nick Catford.
Cliff Weston was born into a musical family and it was probably inevitable that he would end up with a career in the music industry.
He formed his first band, Questionnaire with members of his family, including his father, in 1971. 
They were a pop band but he soon realised he wanted to play Country music, forming another family band, The Silver Dollar Band, by the end of the decade.
He has been a member of a number of very popular Country bands, most notably Medicine Bow from 1992 – 1996. Medicine Bow were formed in the 1960s. The original line-up was Dave Cawse (lead vocal and drums), John Pearson (lead vocal and rhythm guitar), Mike Barnshaw (lead guitar and pedal steel), Peter Orgill (fiddle) and Dave Cook (bass).
When I first saw them in the early 1990s only Dave Cawse remained from the original line up. The rest of the band comprised Cliff Weston (pedal steel and keyboard), Alan Underwood (bass) Mike Manion (guitar) and John Vickers (fiddle).
On leaving Medicine Bow, Cliff joined Band Named Sioux, staying for 18 months before leaving to form the Corn Dogs trio alongside Kevin Blake and Shane O'Borne who both played lead guitar. The Corn Dogs were very well respected with three versatile multi-instrumentalists and three good singers, both harmonies and lead vocals. There were several changes in the line-up. Shane was, in time, replaced by Rick McKay and later by John (Stubby) Stubbs and finally by Nadine Somers which brought a change in name to The Corn Exchange.
By this time, bands were generally in decline and eventually the trio folded. After a short break from playing, Cliff joined Calico Trio with Nikki Napier and Brian 'Shanks' Bennett c.2006. Cliff played pedal steel guitar and keyboard in each of the bands.
After leaving Calico in 2010 Cliff formed The Westons family trio with his younger brother Paul and Paul's wife Debbie, who is an excellent Country singer and formerly one half of Livewire.
In 2016 he decided to continue his Country career as a soloist with an emphasis on strong instrumentation and good vocals although from time to time he still performs with Paul and Debbie as The Westons.
He produces all his backing tracks in his own studio to ensure a high quality sound that is different to other solo artists.
As it is difficult for a soloist to play pedal steel unless sitting down Cliff now plays lead guitar and dobro on which he has quickly become a past master. The technique is very similar to pedal steel he told me. This is an instrument we see too infrequently these days.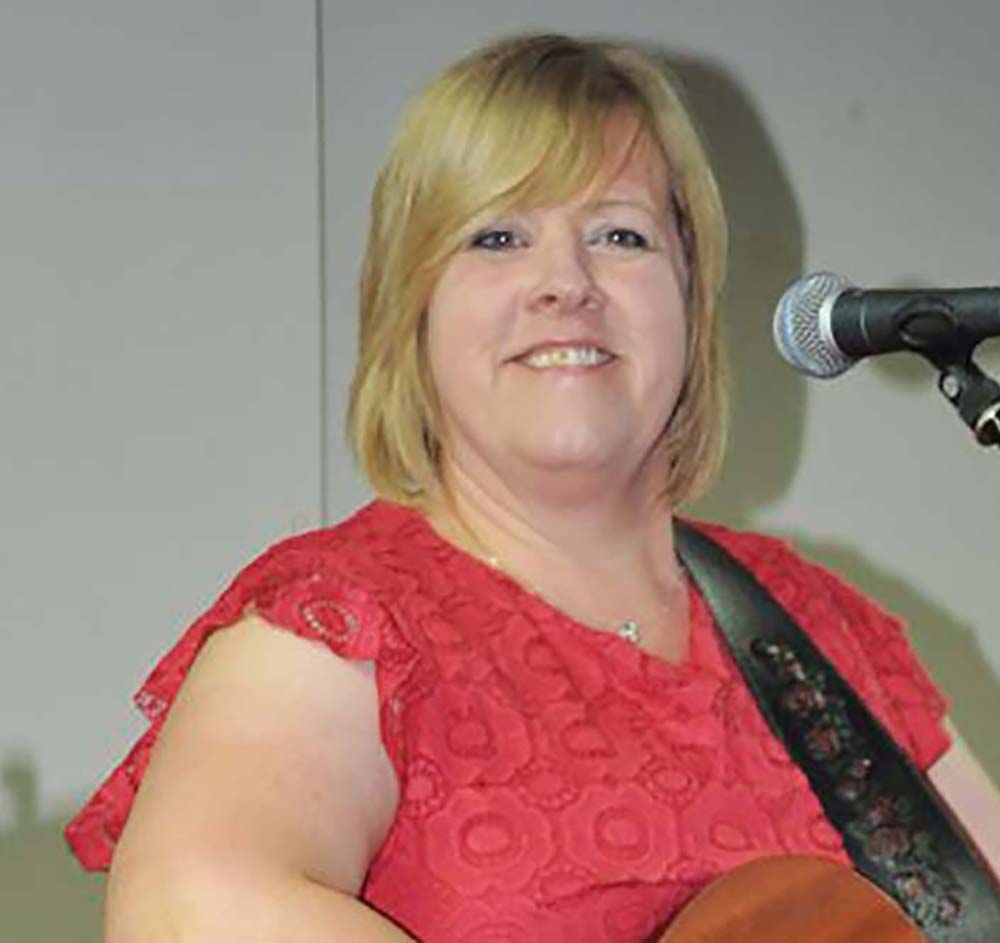 Research by Nick Catford.
Julie Dawn is another British Country singer I have known for 30 years. I think she sings as well now as when I first saw here in 1991 in the newly formed New Dawn Trio.
Julie was born in Norwich, Norfolk in 1967 and has lived in Norfolk all her life. From an early age she enjoyed singing and it quickly became her ambition to be a singer. She started learning to play guitar when she was 12 and having mastered it, she entered and won a talent contest in a local pub. She went on to reach the regional finals at the Talk of East Anglia cabaret club in 1982 where she came third. 'The Talk', as it became known, was one of the most popular music venues in Norfolk and attracted some of biggest names in the business. This contest launched Julie's singing career and with more guitar practice she soon had bookings in local pubs, clubs and hotels singing a mixture of middle of the road songs including 60's,rock 'n' roll and some Country. At this time Julie was still only 13 so had to rely on her parents to drive her to gigs.
In 1987 Julie had a major career change when she teamed up with her younger sister Linda in a duo. Julie played guitar and was the lead singer while Linda played bass and, being siblings, their beautiful harmonies quickly became their strength and they won many friends in the local pub scene.


The following year they moved onto the Country music circuit where they proved to be an immediate success. The local radio station, Radio Broadland's Country music presenter Bob Morgan got them a booking for the summer season at the Winter Gardens, Great Yarmouth where they supported acts that included Mary Duff, Raymond Froggatt and Mud.
Their first cassette album, Breaking It was sponsored by Bob Morgan's company Houndog Music and they also chose the name, New Dawn for the new duo. Houndog Music also managed them for a while.
Bookings came in quickly for New Dawn, or New Dawn Sisters as they were sometimes known, including some prestigious gigs like the Best of British talent show at the Wembley Conference Centre, part of the Wembley Country Music Festival.
A second cassette album, Songbird quickly followed. In 1991 the sisters were joined by Kevin Tonks a fine singer, guitar and banjo player and former member of the Down County Boys and New Dawn became New Dawn Trio. Kevin joining the girls enabled them to get many more bookings at Country music clubs, theatres and festivals all over the UK.
They picked up a number of different Country music awards, one of which was the Country Music Round Up Award for Best Newcomers, which was presented to them by George Hamilton IV.
The trio toured extensively until the mid-1990s. Kevin and Linda married and Linda decided to leave the trio to concentrate on starting a family. The trio continued with other musicians including guitarist Wayne Golden who went on to play with Dominic Kirwin and, later, Mickey Bembridge on keyboards; he used to play with Campbell's Country.
In 2003 Julie and Kevin decided to continue as a duo retaining the name New Dawn. In 2006 Julie and her husband Chris celebrated the birth of their son Jed, which prompted Julie to want to play more locally again to spend more time with her family. At the end of 2008 New Dawn disbanded after more than 18  years on the road together.
Julie and Kevin both launched solo careers working mainly in East Anglia and they are both very much in demand today. Kevin uses the name Kevin Barry; Barry being his dad's middle name.
In 2011 Julie teamed up with Lindsey Ball (Lindsey St John) and Victoria Hydon to form the Moonglow Sisters, a swing and boogie-woogie close harmony trio (in the style of the Andrews Sisters) singing with the Jonathan Wyatt Big Band.
Julie was nominated for Female Vocalist of the Year at the 2021 CCN Awards and it was quickly apparent why she has been proving so popular even though she rarely travels far from East Anglia. The thing that stands Julie out from many other singers is her bubbly and infectious personality.