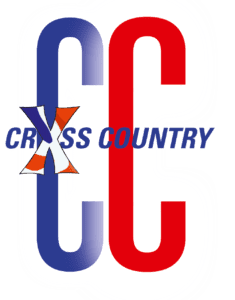 Cross Country Digital Magazine
The pulse of Country Music in the UK
Cross Country is the ultimate place to come to find out who is on where in the UK as well as where to to find line dance and partner dance classes. It also provides a list of UK acts and advertisements for events, whether they be weekend events, full day or week-long and weekend Country music festivals. Cross Country also continues with its tradition of bringing you the pick of the latest dances.
To receive our regular Newsletters fill in the form below.
Our thanks goes to the many Gig Guide contributors who help keep the list up to date, especially Ray Packham, Doreen Holder, Sid Randall and Nick Catford who regularly send updates.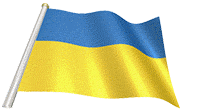 We are currently updating the current gig list and compiling the whole of 2024 Gig Lists so if you can send in yours please do so as soon as possible. Click here!

November 2023
2024 Gig Guide

We are currently compiling the gig list from January 2024 onwards so if you are a promoter please send yours to us now via this link.
Artist Panels
Check out the acts now advertising on the website. If you need to book anyone check them out first. If you are an act you too could be advertising on this website and in our newsletters. Click here!
Do you know how to add a shortcut to our website?
If you open Safari and go to https://countrymusicmagazine.net/login – log in and at the same time ask the device to remember you
Then go to home page (you must follow this route so the advertisement doesn't block the home page – the ad doesn't appear if you are logged in)
At the bottom of the screen you should see a square box with an up-arrow coming out of it
Click on it and swipe up until you see "Add to Home Screen"
Hey presto, you have single click access to the Cross Country website via that icon on your screen.
If Safari does stop you from opening up the Gig Guide properly (which it can), then ensure you have told the phone to use Chrome as the browser.
Any problems, keep working on it, or ask Google how to do it!
CLUB REPORTS & NEWS
It is all there if we have received it, just click on the line that says "Reports & Further Information" which can be found in every club entry in the Gig Guide.
British Country Music Hall of Fame
We have been asked to consider various people for inclusion in the hall of fame and we shall give you more details later. If you also want to nominate someone then let us know.

Shop
Don't forget to take a look at the Cross Country shop which is still proving popular where Country fans can buy cds, subscribe and buy CCN Awards tickets. Check out the shop here.
Subscription: We welcome our new subscribers and those who have resubscribed. 
Subscribe now, just Click here!
Advertising
Check out the advertisements on the website regularly because new ones will be appearing now that we are starting a new year. Check them out here and if you reply to any please let the advertisers know where you saw them.
The advertisers on our site regularly post 'sold out' signs and we are actively seeking more for your information.
Web Design
In addition to maintaining and building the Cross Country website we can also build and design yours. Ask for a quote by emailing rob.cc.editor@gmail.com.
Graphic Design
Why not try us for all your advertising and design work including for posters, advertisements, letterheads, business cards, menus, order of service and anything else including printing and supplying of tickets. Click here for a quote.
Acts
We do have quite a comprehensive list of acts along with their contacts but if you think we should have your telephone number please send it along with your act name to rob.cc.editor@gmail.com.
Not a subscriber?
A monthly subscription option is now available
We have succumbed to your requests for a monthly subscription. If you wish to buy one month only of the Cross Country website just click here and you will be taken to our shop where the option can be found.
As you probably know, we regularly update the website with the Top 10 dances, club reports and the ccPedia pages and so all these plus more will be available for 30 days from your payment.