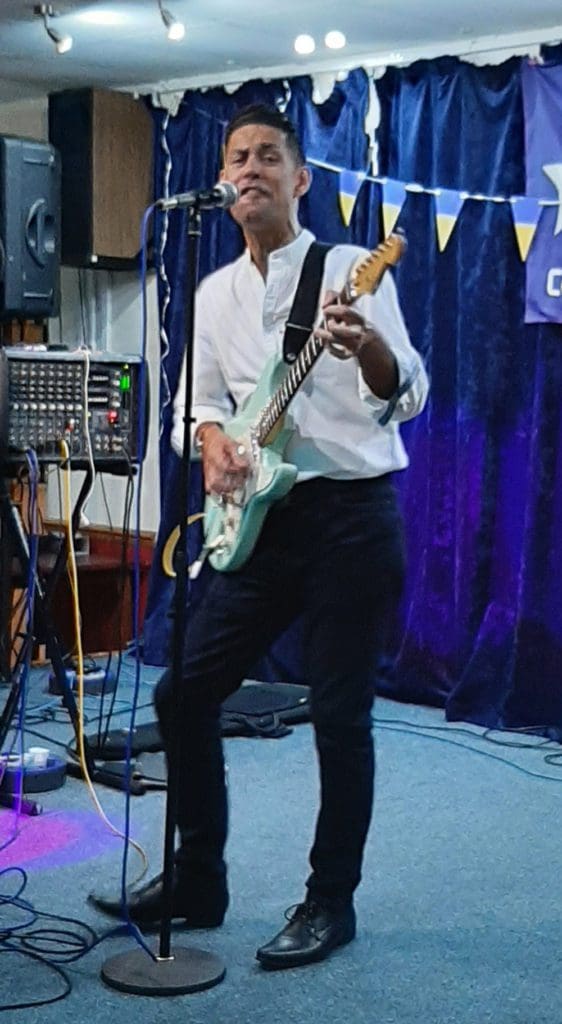 Sunday 26th August 2023
by Ray Packham
Kidderminster Harriers Supporters Social Club
Alexis is a well known dance instructor who holds line dance socials on a regular basis. This event was an all day affair in aid of the Brain Tumour Trust a charity close to Lexi's heart. The afternoon was dedicated to learning from several instructors/choreographers with the opportunity to dance to a disco.
I turned up for the evening session to join around 130 people enjoying the bingo session, one of many fund raising ideas for this event. The music recommenced at 7pm with the DJ tempting people on to the floor with Islands In The Stream and Walking The Line, just two of the many numbers before Daniel Berry, who is to become a dad in October, took to the stage. It's a long time since I have seen Londoner Daniel but he still looked as smart as ever. He opened up with You Can't Read My Mind, quickly followed by Lovin' All Night and High Class Lady. A song everyone is doing at the moment, Lucky Lips filled the floor, as did Dance The Night Away.
A beginner dance, Love Me Back was taught before Trisha, married to Lexi, was 'forced' onto the floor to dance Stand By Me, a first ever line dance for her! A few more disco tracks were played before Daniel came on for his second set which included Here Comes My Baby, Some Girls Will, Some Girls Won't, Places I've Never Been and Champagne Promise.
Daniel is a good artist who reaches out to his audience. He can play guitar and has lovely vocals. In my opinion, including a few newer songs in his programme would improve his overall presentation but having said that everyone enjoyed the whole day which raised £1,500 for a very good cause.