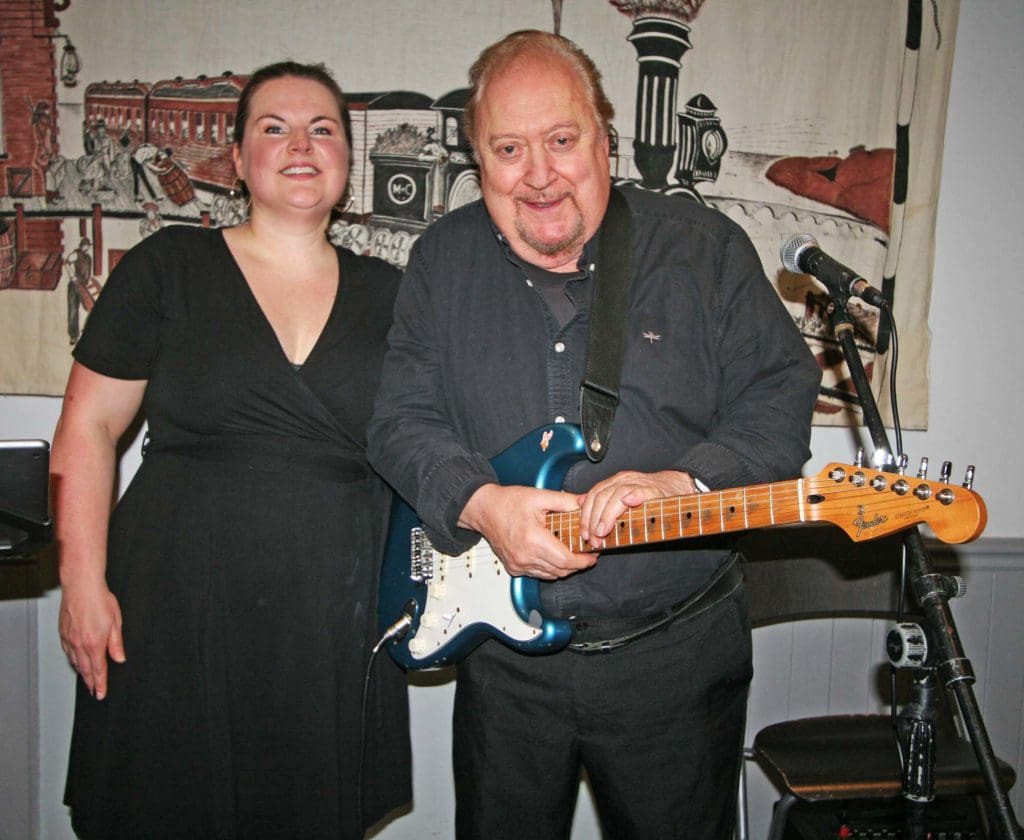 31st March 2023
by Nick Catford
LA Country are one of the busiest duos on the circuit with a very wide repertoire that caters for a strictly line dance audience or those who prefer their Country more traditional and of course anywhere in between.  Denver junction doesn't book many duos but LA Country are very regular visitors and have made plenty of friends at this popular South London club. Lottie and Allen kicked off in fine style with James House's This Is Me Missing You followed by Chris Norman's Every time I Close My Eyes and the dance floor was full before they played a a note and that's pretty much how it stayed all evening.
Other songs in the first set included Lee Kernaghan's Backroad Nation, Drake Milligan's Save It For A Sunny Day and Ashley McBryde's Martha Divine. Lottie is the lead singer and clearly the spokesman of the duo. Allen added good harmonies, some very fine picking throughout and is clearly the joker of the pair. Lottie always sings with emotion which, for someone who never ventures onto the dance floor, was a delight to watch.  Brandy Clark's What Will Keep Me Out Of Heaven and Wade Bowen's Day Of The Dead really showed the emotion in her face and the strength of her voice.and the latter had some exceptional picking from Allen a musician with nearly 60 years experience, most of it on the Country scene.
As the evening progressed it was clear everone was having a great time. A few other songs that stood out for me included  Anne Wilson & Hillary Scott's Mamas, Cody Johnson's  'Til You Can't, Josh Mirenda's Til the Neon's Gone, Barbara Mandrell's I  Wish I could Fall In Love Today and of course Jill King's Can't Let Go, Train Wreck is still as popular a dance as ever. LA Country were on top form tonight with generous and well deserved applause guaranteeing a return visit to Denver next year.