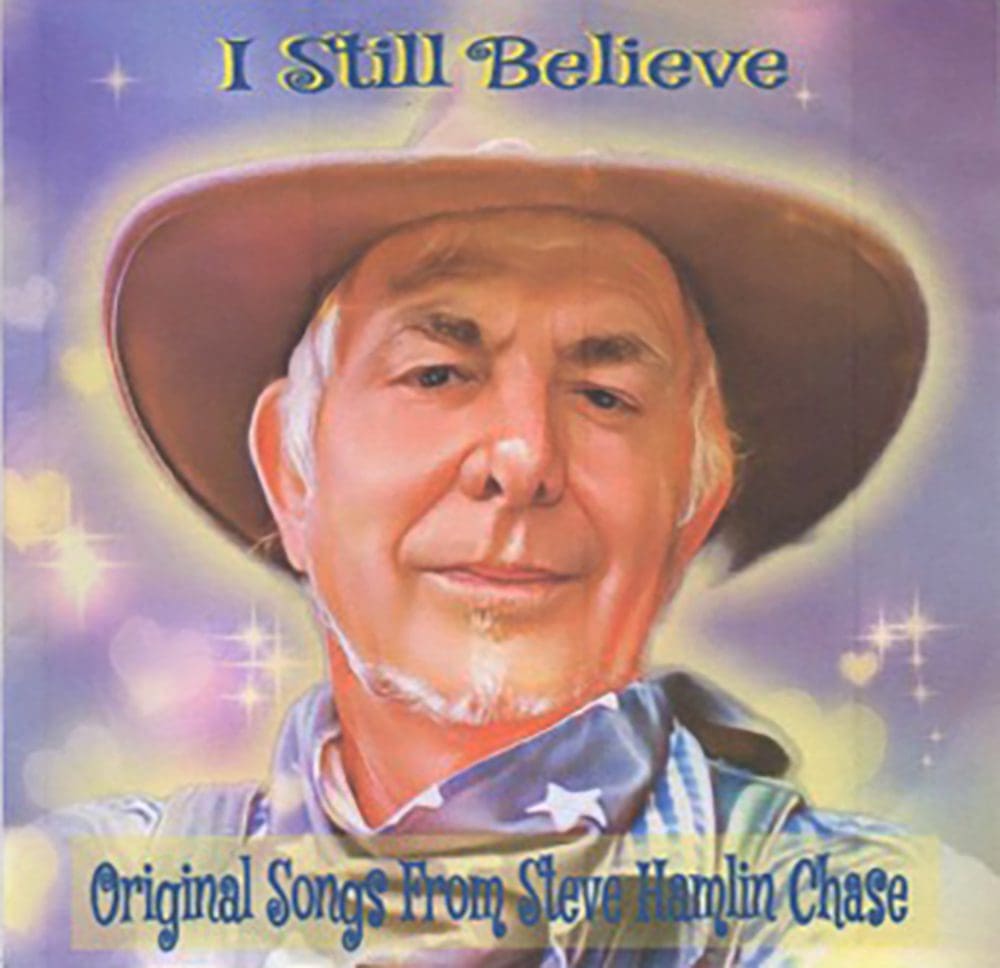 Steve Chase - I Still Believe
I Still Believe is the new album from one of our British stalwarts of Country music, Steve Chase. This cd is a collection of 12 songs written and performed by the man himself.
Let's get started then with the first track, The Sweet Return which brings a light into the darkness which everyone has endured in the past couple of years. The words are poignant and will no doubt resonate with all of us and instills hope into our lives getting back to some form of normality. Those Summer Nights comes up next and is a feel good factor song with words that we all would love to experience during the summer season.
We then slow things down with the lovely ballad, Come Sit With Me, a dreamy number about the love of a couple who have been together for a number of years and whose love has grown over the years, fabulous! Lifting the mood next we have the fast moving, The Alamo. Cafe Chez Marie brings us down to earth ready for the foot tapping Two Wheels Rollin' with its punchy rocky beat when you can imagine taking to the road on your favourite motorbike. Track seven, 1963 is a fun tale about the adventures of a young Steve and the antics he was involved with. Don't Tell Me is a song in my opinion when you just want to get up and dance as its fast tempo calls out for.
Phew after that we take a breather with I Still Believe, a lovely dreamy ballad charting the love between a man and a woman which still remains and was meant to be. Off we go again with Too Hot Handle, another danceable number. The La La Song and We Haven't Come This Far To Give Up Now finishes this excellent varied collection of songs.
I have had the pleasure recently of seeing Steve Chase perform live and if you haven't seen him then this cd will give you an insight of the talents this man has and may I say I think he has got better with age. I just loved all of the songs but if I had to pick out a couple of favourites they would be, Come Sit With Me and We Haven't Come This Far To Give Up Now which again I found myself jigging along to.
Stubby - An Anthology "Fifty Years In The Business"
John Stubbs or Stubby as he is known to us on the Country music scene began his illustrious career in 1970 at the tender age of 16 when he formed his first band, Circuit. It wasn't until 1978 that John became a fan of Country music and in 1982 when Mal Mason joined him they formed the duo Lemongrass. In 1989 after a brief time away as a solo artist the then Lemongrass went to the top of the British Country music scene, being voted top British trio two years running and releasing three successful albums as well as singles.
John joined other outfits during his career including Second Chance, Corn Dogs and Sidewinder before resuming his solo career in 2008 with the occasional collaboration with Julie Dawn as Country Dawn. During the pandemic John could be seen performing live via the internet.
With an abundance of songs, 40 in all, which in some respects charts the successful career of Stubby it is hard to choose favourite tracks on this two cd compilation. What the listener can be sure amongst this vast array of tracks is there is certainly something for everyone. My particular favourites are the fabulous Bruce Springstein song, Dancing In The Dark, equally exceptional Wind Beneath My Wings, The Power Of Love and The Mavericks classic, All You Ever Do Is Bring Me Down. Other picks to whet your appetite are Easy Come Easy Go, Seven Spanish Angels, (Tonight We Just Might) Fall In Love Again and many, many more.
Stubby should be congratulated for delivering a collection of songs on the aforesaid two albums which highlight the vocal range of a seasoned professional who, after 50 years, is still as good as ever. I sometimes think we forget just what the British Country music scene has to offer and that with artists like Stubby we can proudly fly the British flag in Country music for some time to come.
Influence is a 2 CD project with 30 songs from Dave Montana which is professionally produced and presented by Armadillo Records.
It was 1992 when Dave started singing most weekends and it wasn't until 1996 that he turned professional. He has performed around some great names over the years, including Foster & Allan, Billy Yates, Dale Watson, Mark Chesnutt and Joni Harms to name a few. He also met his idol, Garth Brooks at his ranch in Oklahoma where they chatted for well over an hour, putting the world to rights so to speak.
So where do we stand in 2022? Well Dave only does a limited number of shows nowadays, so if you do wish to book him you best do it quick because the dates do tend to be filled pretty fast. His contact details can be found here.
Dave has always said that Country is not how you sing a song or which songs you sing, it's a way of life and on this album he shows you just that.
First up we have Since You Brought It Up and we instantly hear the quality of what to expect. With 30 songs to choose from we only pick out a few to review although we have had the pleasure of listening to them all. Another song is I Don't Want To Miss A Thing which is an apt title because as I go through this cd that is what I am thinking as I play on. Peaceful Easy Feeling is a typical example of Dave's quality and it is good to see Runaway included, as it is with In The Air Tonight, those adding great variety into the mix.
Moving on to the second cd we hear a couple of Joshua Hedley compositions – Singin' A New Song and Broke Again – amongst another good selection including a superb acoustic version of Chain Of Love which I had to listen to more than once.
Trust me, this is a superb double album and Dave is a credit to British Country music with the way it has been produced and presented. Well done to him. Get it for your collection, you will not be disappointed. I am not going to bore you by reviewing any more, you will just have to listen for yourself. It couldn't be more highly recommended.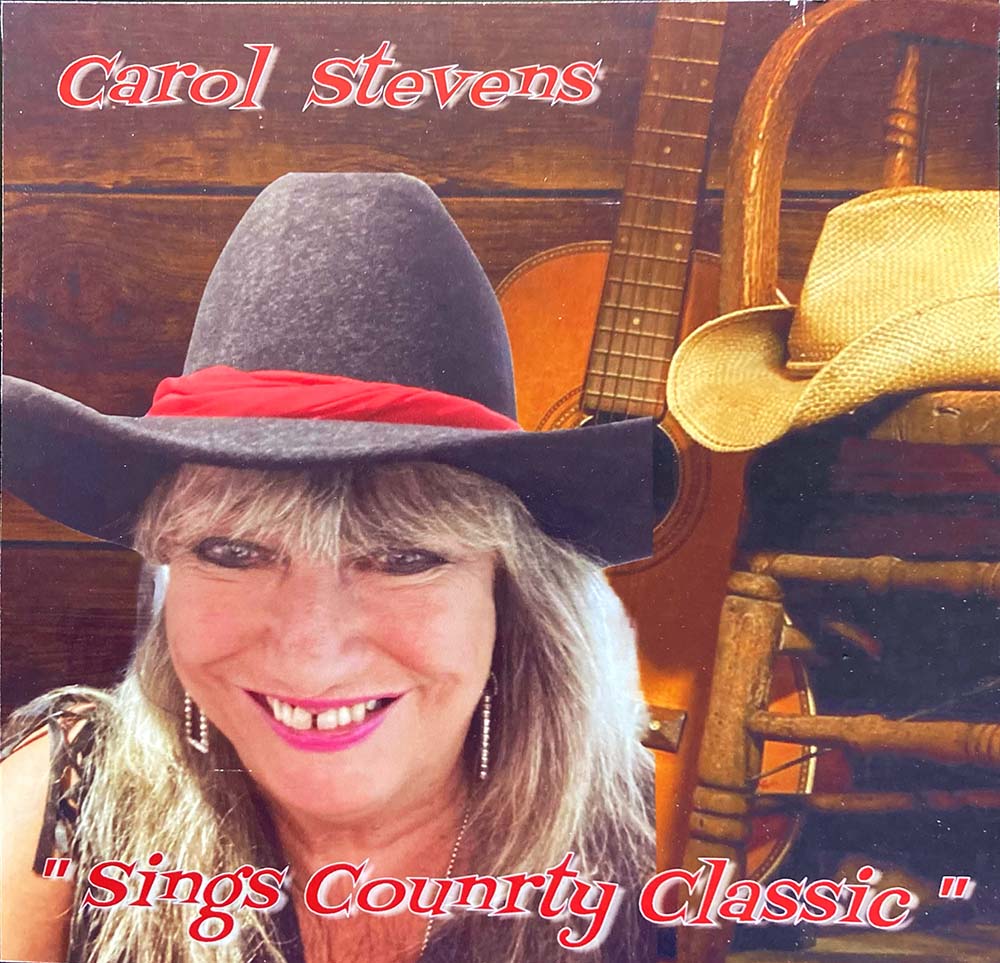 Carol Stevens - Sings Country Classics
Carol's laest cd has what is says in the title, 15 classic songs that we all know and love plus a selfpenned addition.
First up we have Down At The Twist And Shout followed by Sold (The Grundy Country Aution Incident) to give it it's proper title and then Blanket On The Ground which was a hit for Billie Jo Spears. I particularly enjoyed another of Billie Jo Spears songs, '57 Chevrolet and Cher's Gypsies Tramps & Thieves from 1971 which reminded me of the good times.
For the dancers there is a dance included in the sleeve which was choroegraphed to Carol's own self-penned song, An Ode To You which is especially useful if you are considering going along to see this lively act who hail from the North East.
Other songs on the cd are Annie's Song, Amazed, Let Your Love Flow, (I Never Promised You A) Rose Garden, Hurt, Some Beach, The Rose, Walking In Memphis, What I've Got In Mind and Wind Beneath My Wings.
Having listened to every song on the cd we are happy to have it for sale in our website. Just click here to be taken to the shop where there are so many items on sale.
Alex Miller - Miller Time
First seen on American Idol Season 19 Alex Miller is beginning to go places after, as is usually the case with budding stars, they are told to go out and collect fans before they can attain the full backing of a recording company. That is now the case as Alex is collecting fans worldwide with his take on classic Country music.
He was chosen as the Texas Roadhouse Artist of the Month and performed a duet with Bluegrass superstar Rhonda Vincent at the Lee Greenwood Tribute concert. He has now signed with Billy Jam Records Nashville and we are pleased to bring him to your attention.
His first album, Miller Time has recently been released and the first single, Don't Let The Barn Door Hit Ya, offered fans a classic Western Swing tune. The album's second single, Through With You, finds Alex Miller exploring new territory and pushing early boundaries. The song is Country but it's a sad, serious song presented with emotional maturity. The balance of the 10 track project is packed with songs of joy, heartbreak and the energy of youth. There's fiddle and steel galore, Western Swing numbers and George Strait-inspired mid-tempos in the mix.
Before American Idol he was building a name for himself as the young newcomer to watch but that slow and steady approach ended when Alex auditioned for AI producers. 'I was just so honoured to be accepted onto the show, Alex admits. 'Things just exploded and it was all a little hard to believe.' He floored the judges with his original song (and debut single) I'm Over You, So Get Over Me and Luke Bryan was so impressed that he even jumped on the stage with Alex for an impromptu run at the Merle Haggard classic, Big City. Luke Bryan also invited Alex to join him at the Grand Ole Opry. So if you like Western Swing and more besides check him out and also take a look at the video on our news page.
This 6 foot, 6 inches Kentucky resident lists his musical influences as being Hank Williams Sr, Frank Sinatra, Ernest Tubb, Bob Wills, Merle Haggard, Luke Bryan, Tyler Childers, Charley Crockett and Chris Stapleton. He plays both guitar and lap steel on stage. Having listened to the album we can assure he is one to look out for.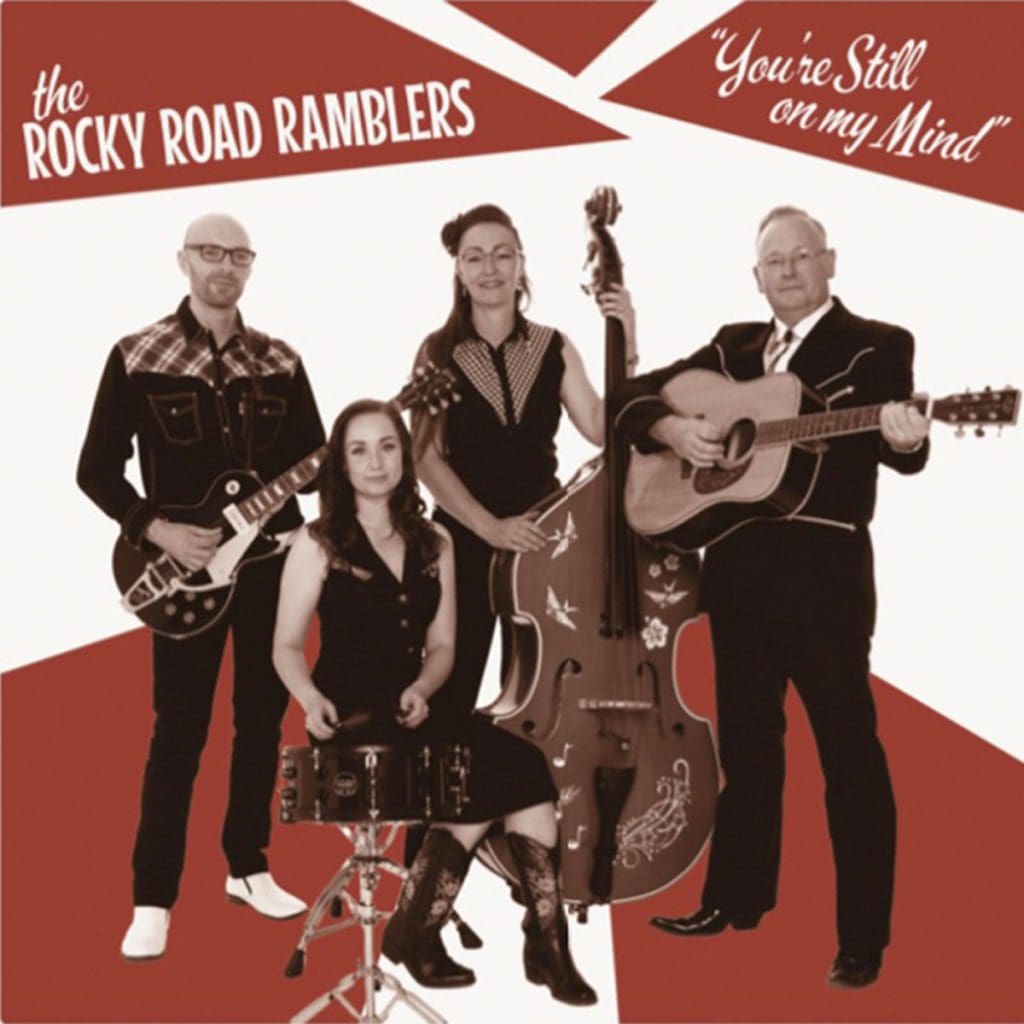 The Rocky Road Ramblers - You're Still On My Mind
You're Still On My Mind is the third album from the successful British family band, The Rocky Road Ramblers.
Following on from their successful preceding albums, Jonny Williams, Lynnette Marie, Sophie O'Shea and Adrian Marsh have once again come together to bring their unique style and sound to us.
The album consists of 16 songs given the RRR treatment of both Country and rockabilly. We begin this ride through the timeless classics attributed to the stalwart legends of music from a bygone era beginning with Swinging Doors from Merle Haggard which features some fabulous lap steel playing from Adrian with vocals from sister Lynnette. No Time To Waste follows next as we steam ahead with Nashville Rash and then in the same mode, the rip roaring, Cocaine Blues which highlights the double bass and the drums played by Sophie. Janbalaya, Call Me The Breeze, You Win Again, Six Days On The Road and others are also included.
One thing is for certain you will not be able to keep yourself still listening to this uplifting set of tunes with seamless vocals and musicianship.
Buy it on their website here.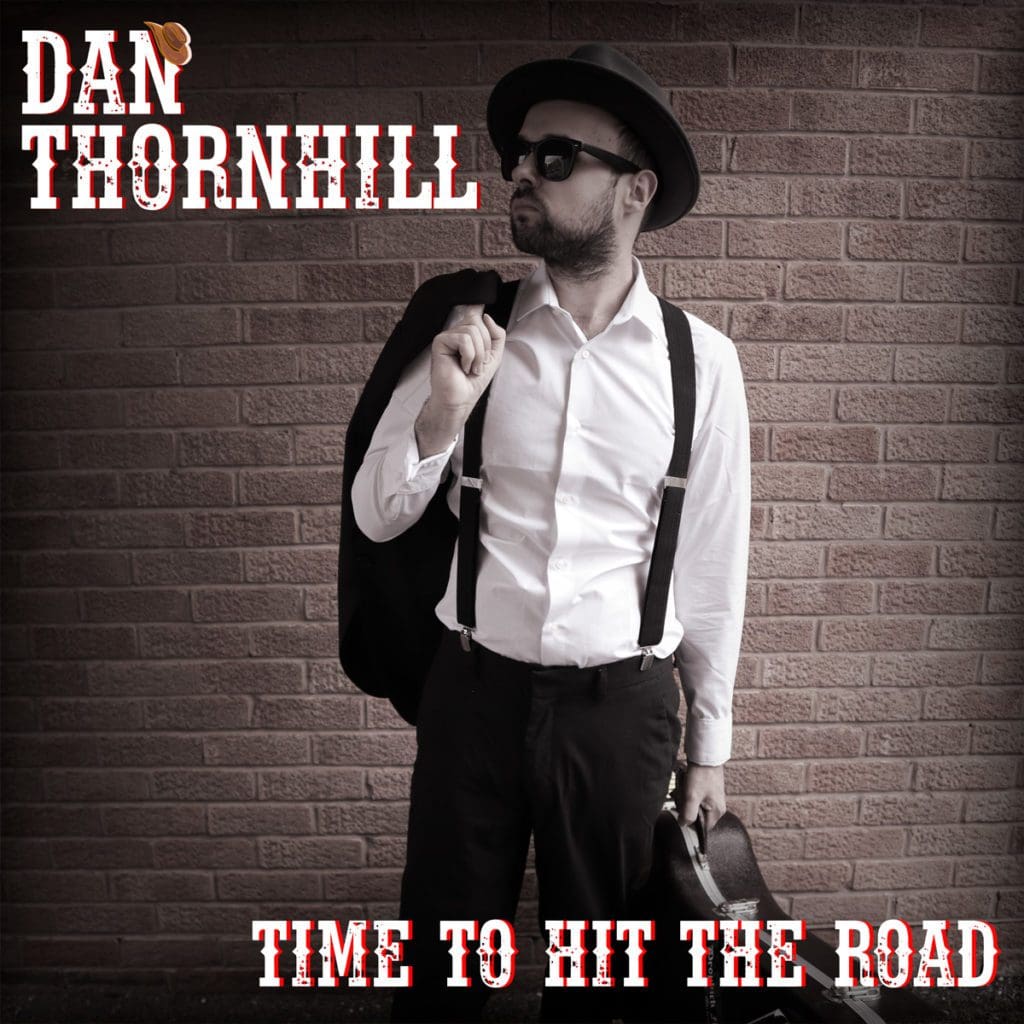 Time To Hit The Road - Dan Thornhill
From the Thornhill camp we now have Dan who is the son of Keith. With the Thornhill pedigree behind him Dan has now produced Time To Hit The Road which is his first ever Country album. There are 13 tracks featured on this cd with two duet songs.
We begin with That Don't Make Me A Bad Guy which was released back in 2008 by Toby Keith. This is a fast moving, foot tapping number to get the listener in the mood for what is to follow.
Next comes the Kenny Rogers hit, The Gambler which Dan delivers well. A plus for me is the song Tucson Train by the excellent, Bruce Springstein and is probably my fave song but then I am biased!
Other songs included are Think Of Me When You're Lonely, I Can't Help Falling In Love With You, Folsom Prison Blues and more besides. The duets on the ablum are It's All Going To Pot with dad Keith and Jackson with wife Elly.
I cannot praise this album enough, the vocals, the varied choice of songs and production were all a breath of fresh air and it leaves you wanting more!
The County Affair - Off The Grid
The County Affair are two childhood friends who have come together after honing their skills in different areas over the years but with their main focus on music. Tony Regan and Kevin Brennan are The County Affair and have taken encouragement from the rise in popularity of music from UK artists which include The Shires and Ward Thomas.
Growing up in Nottingham in the 70s the then young boys when meeting each other would talk about their collective interest in Country rock music and the outlaw sound that was emerging from the US at that time. As teenagers they joined The Moonshiners, an Irish Country band led by Kevin's father and were playing up to three gigs each weekend.
Before long they had started their own band, The Rambling Boys and took to the road. Although grounded in the Irish Country they began to introduce their audiences to Waylon Jennings, Creedence Clearwater Revival and Joe Ely in their sets.
Fast forward to the present and they have their own distinctive sound which encompasses, Country, blues, folk and Americana.
Off The Grid has 13 tracks of varied songs and their meanings which wasn't for me I'm afraid.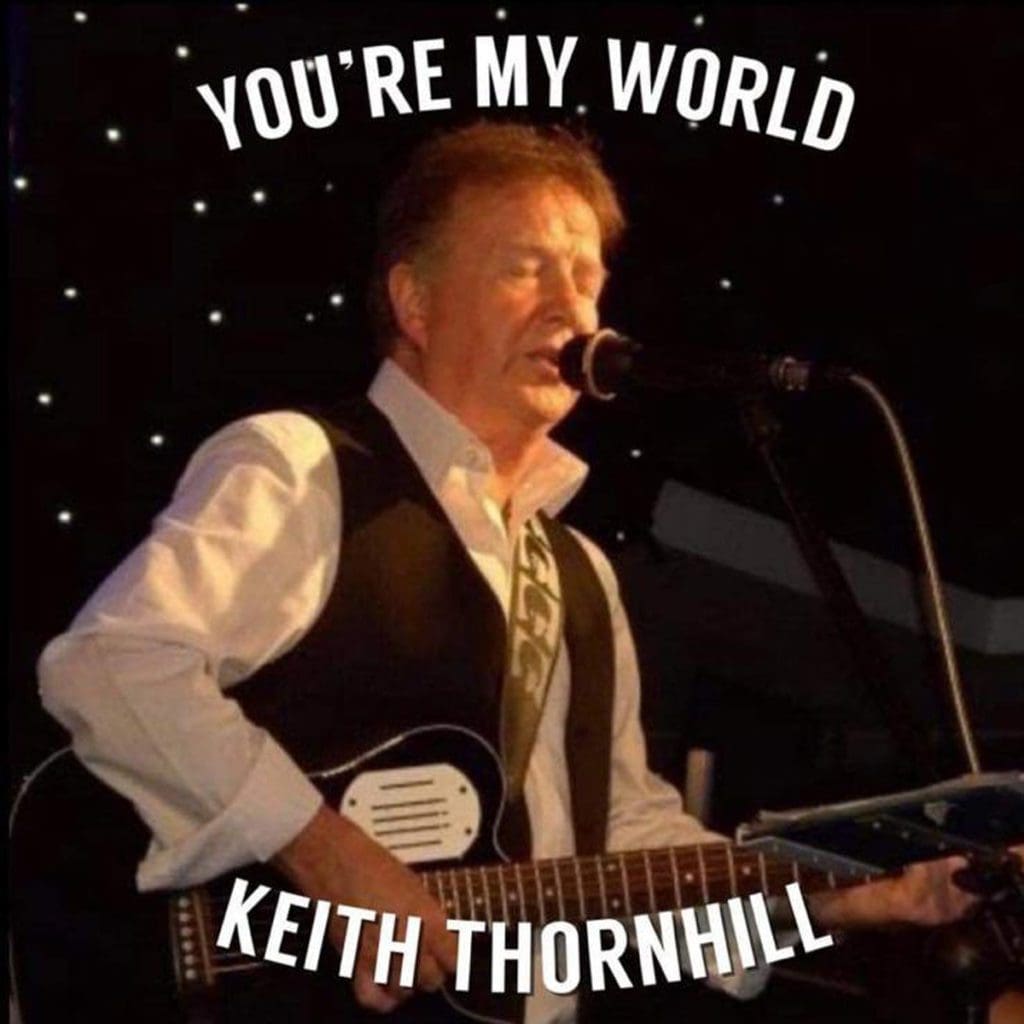 Keith Thornhill - You're My World
Keith Thornhill, as we all know, is one half of the successful The Thornhills when he performs with his brother Arthur and were both major players in the no longer West Virginia band.
You're My World is Keith's new solo album which consists of 14 tracks of the more traditional Country.
We kick off the album with an old Bob Wills song, Right Or Wrong, which, when recorded by George Strait in 1984, became a big hit. Speaking of George Strait we are treated to the dance floor filler, I Just Want To Dance With You given the Thornhill tweak.
Yet another George Strait song is featured, Fool Hearted Memory which had me singing along. Then the rousing Hurt is performed with gusto from Keith before we move on to the classic 1970 Kris Kristofferson ballad, Help Me Make It Through The Night.
The penultimate track is the 1982 Ricky Skaggs song, I'm Crying My Heart Out Over You. Coming to the end of this nostalgic collection of songs is the title track, Your'e My World which everyone knows was a hit for Cilla Black in 1964.
If you like your Country traditional this is an album for your collection. Brill!
You can buy it from our shop.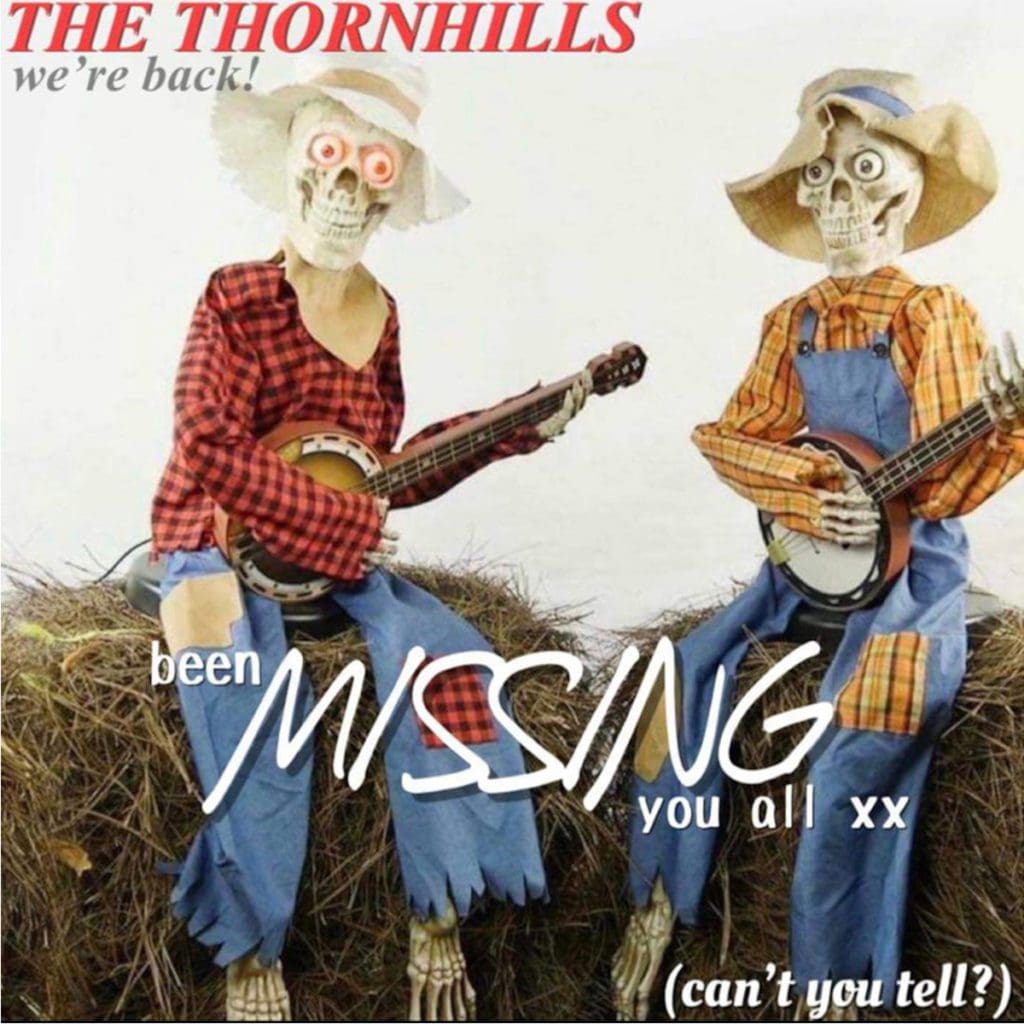 The Thornhill brothers are back with their new 14 track cd, Been Missing You All.
As most of us have been forced to stay at home and have missed our fix of Country music, Arthur and Keith will remedy that with this album.
Off we go then on a musical journey of wonderment and what better way to start and get the feet stomping and the hands clapping with Straight To My Heart followed by Cinderella and the fast moving tongue in cheek, I'm Still Not Dead Again Today by Willie Nelson when we hear more of Arthur's vocals.
The dance floor filler, Missing by William Michael Morgan comes next and leads us nicely to the Alan Jackson hit, Another Good Reason. Thankfully we then slow things down with I Don't Wanna Cry.
Some of the other songs included are Neon Moon, Games People Play, Rio, Lovin' All Night amongst many more.
The final track to end this myriad of songs is again a fast moving, very popular Let Me Go.
After all that I'm sure you will be itching to get out there into the clubs to either listen or dance along to the music by our British artists.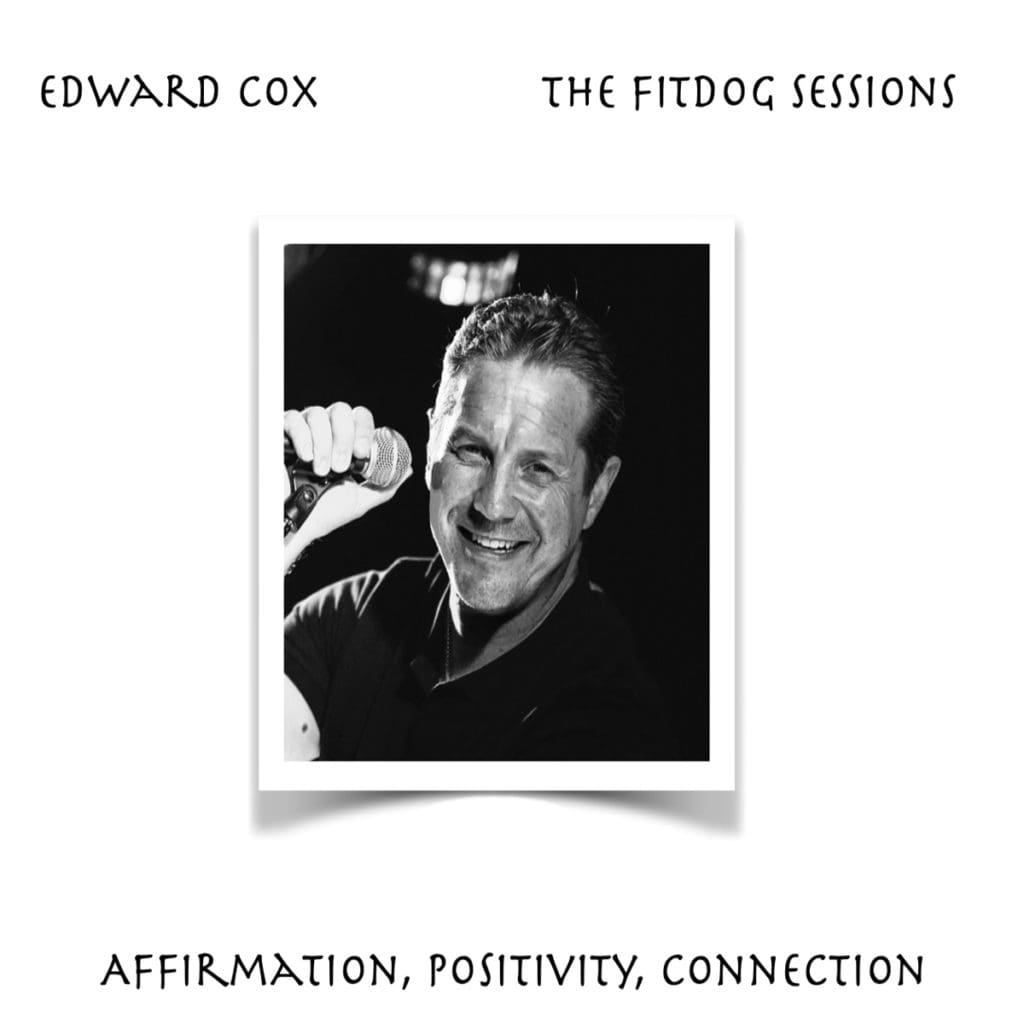 Ed Cox - The Fit Dog Sessions Discs 1 & 2
Disc 1
I am sure Ed Cox won't mind being called one of the UK's stalwart Country music artists who, in his shows, offers something that bit different. Disc 1 of Affirmation, Positivity, Connection begins with the super classic Elvis Presley number, Suspicious Minds which I thought Ed delivered well and managed to put his own spin on this iconic song. Next we have the George Michael song, Praying For Time, followed by one of my favourites and dance floor fillers the fabulous Most People Are Good by Luke Bryan. The excellent song, Homesick by newcomer Kane Brown moves the songs along with further numbers from Tammy Wynette, three from Jake Owen and more. One song which takes me back to my youth, the memorable 60s, Seasons In The Sun recorded by Terry Jacks is excellent and which we credit to him to this day. What you are sure to get within this 12 track collection is a variety of music, not always Country, but listenable and quality. There is no mistaking the production and vocals of Ed makes this cd a pleasure to listen to. Add it to your collection.
Disc 2
Ed begins with the controversial Purple Rain made famous by Prince which started life out as a Country song believe it or not. We carry on to the Dierks Bentley dance floor filler, What Was I Thinking before the mood slows down with the excellent, thought provoking, Always On My Mind of which I personally enjoy, being an avid Elvis fan. What you will find on this album are one or two surprise songs which are just thrown into the mix., one such song is the well known Through The Barricades from Spandau Ballet when Ed once again highlights his tremendous vocals. For me the standout track and one of my favourite songs is Humble And Kind from Tim McGraw received dance floor recognition. Yet another Elvis song is nestled amongst the songs with Twenty Days And Twenty Nights, magic! We culminate this cacophony of songs with one of the most recorded and performed songs of our time, You Raise Me Up, which ends a collection of songs which transports you through time. Good job on this one too!
Check out the shop for Ed's music, you will not be disappointed.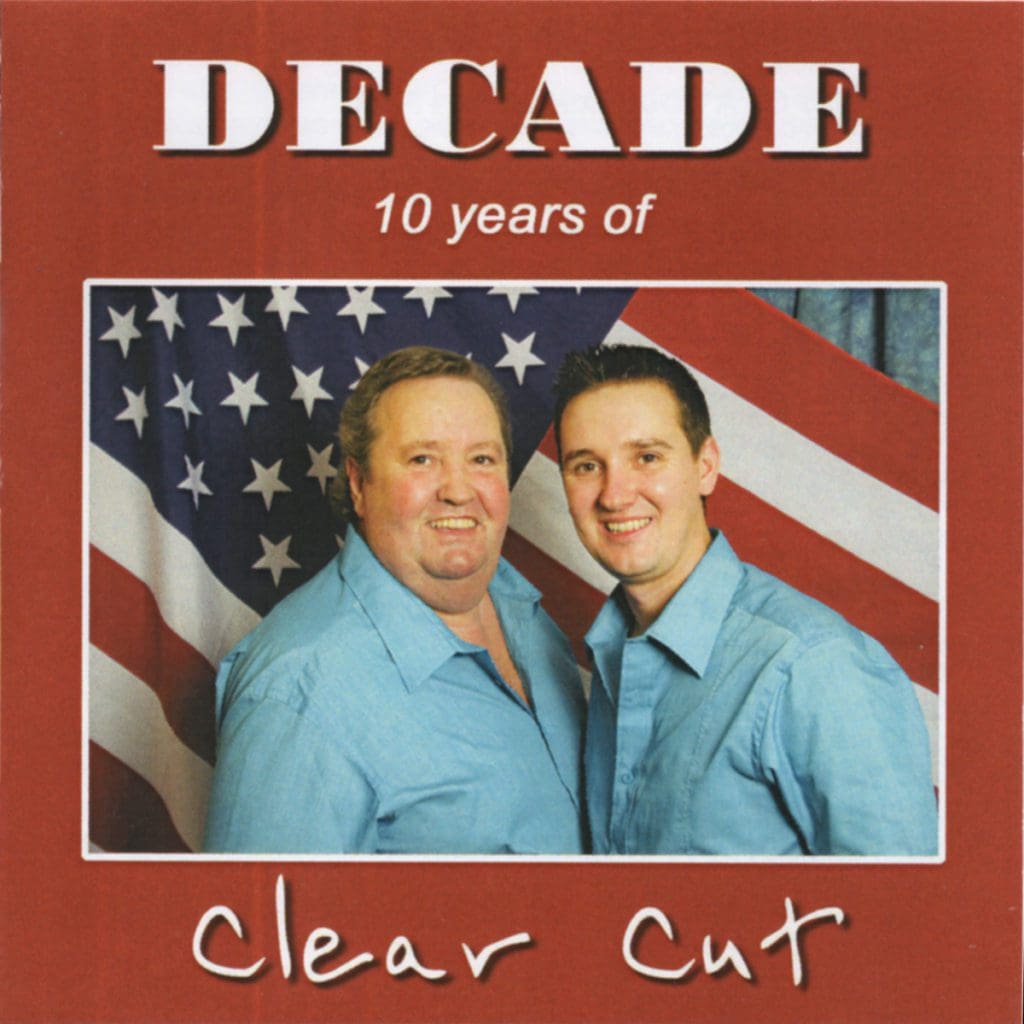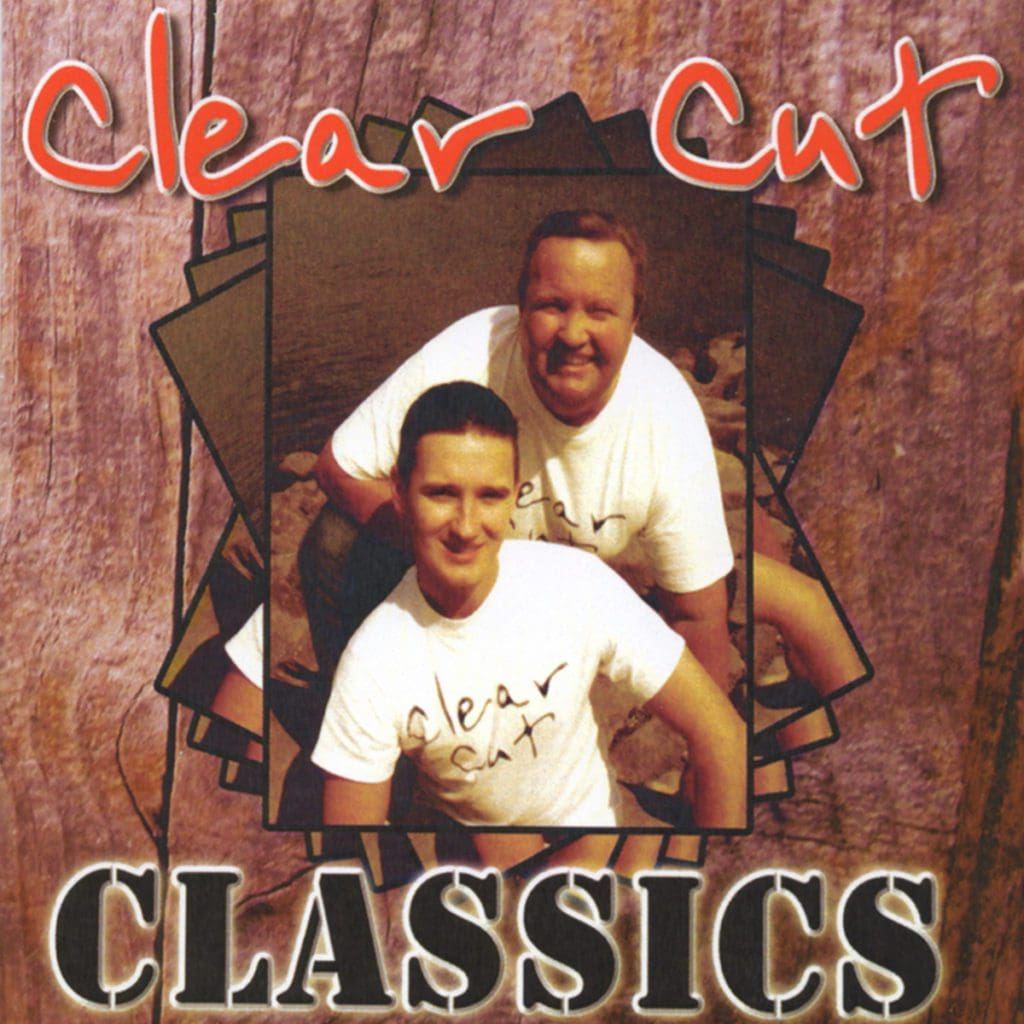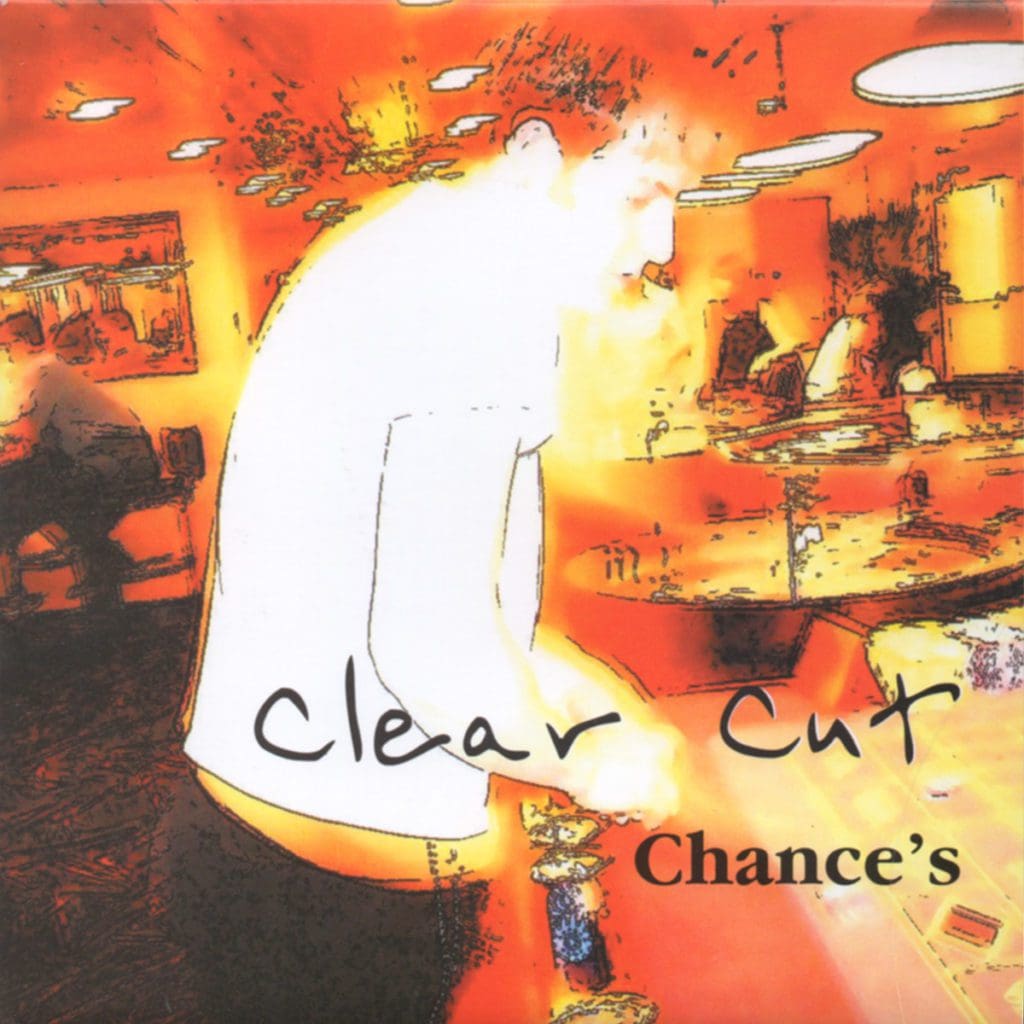 Clear Cut - Classics / Chances / Hidden Talent / Decade
For any Country music fan who has enjoyed the sounds of father and son duo Clear Cut here are four cds which will not disappoint. With a wealth of experience behind these two guys these albums live up to why they have been so popular on the UK scene for countless years.
Father Don and son Darren are both excellent musicians and vocalists who take the lead on different songs, of which, there are 51 to choose from. Sold separately, it is hard to pick out any favourites.
Chance's begins with the classic Baby Likes To Rock It released in 1994 by The Tractors and continues with my all time favourites, Island and The Cowboy Rides Away, 10 tracks in all.
Moving on we have the Hidden Talent album which, again, is a mix of Country music at its best, starting with Fast As You from Dwight Yoakam released in 1993. Other songs included are Smokey Places, Neon Moon, Dance The Night Away and Copperhead Road amongst the 14 tracks.
The 12 track Classic album is just what it says on the tin, a varied collection of some of the best classic tunes around, which starts off with the Dwight Yoakam classic, Guitars, Cadillacs recorded way back in 1986. Next, a song from one of my favourites artists, Toby Keith, Cabo San Lucas. On The Road Again follows and they continue with Galway Girl, Crazy, You're My Best Friend and possibly the one song which I would guess is requested by the pair most, Il Silenzio, before they finish with the super classic, An American Trilogy.
So there you have it, songs dating as far back as the 1950s to the 2000s, with a diverse mix.
The fourth cd from Clear Cut is Decade – 10 Years Of Clear Cut, which includes 15 tracks.
We begin with the fabulous Merle Haggard song, I'm Always On A Mountain When I Fall. Moving on we hear I Don't Wanna Cry, Six Days On The Road, a Sun Medley which includes That's Alright Mama, Blue Moon Of Kentucky, Mystery Train and others.
Listening to the albums I couldn't choose which I enjoyed the most. Hats off to the pair for producing a good quality selection of music to suit everyone's tastes.
Brill, loved them.
Sample the music below – Il Silenzio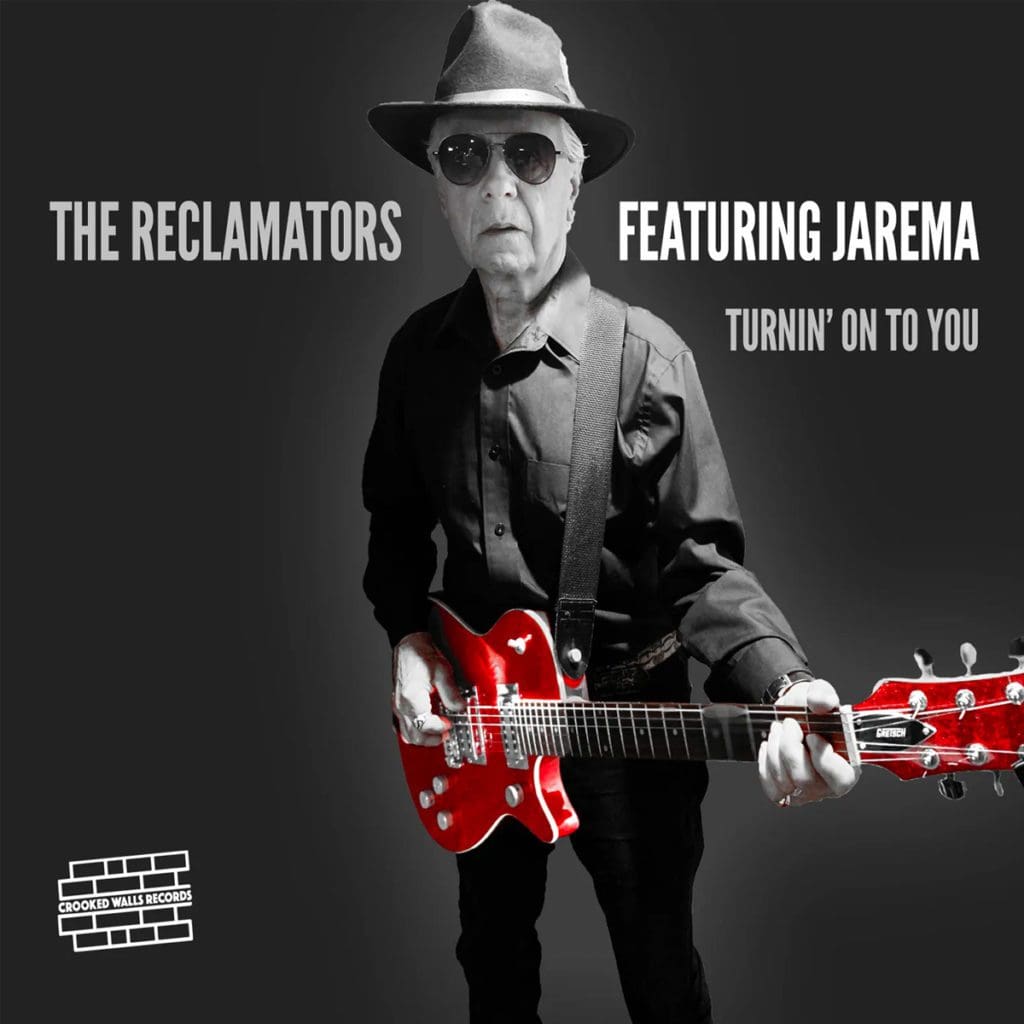 Jarema - Turnin' On To You
Jarema is The Reclamators and he is no newcomer into this business. In the early 1960s, he regularly took a bus from Wayne, New Jersey to New York City, with his guitar and a tape of his songs.
Jarema is releasing his singles and albums on his own label, Crooked Walls Records.
He has placed the Country world in his sights, with the release of singles, Midnight Star and Let's Boogie Together, which buzzed all over the globe on internet radio and various digital platforms. He also has two songs, Bullet Blues (episode #6) and Man In The Box  (episode #2), featured in the drama series, Dare Me, on the USA Network/Netflix, culled from his critically acclaimed and popular blues album, Sing It, White Boy. A video of  Man In The Box (about homelessness) has topped 16,000+ views on YouTube.
Jarema's current release is Country song, Turnin' On To You which sounds good to me and it beckons you on to the dance floor for any number of line dances. It probably needs one all. its own!
For more information on Jarema click here.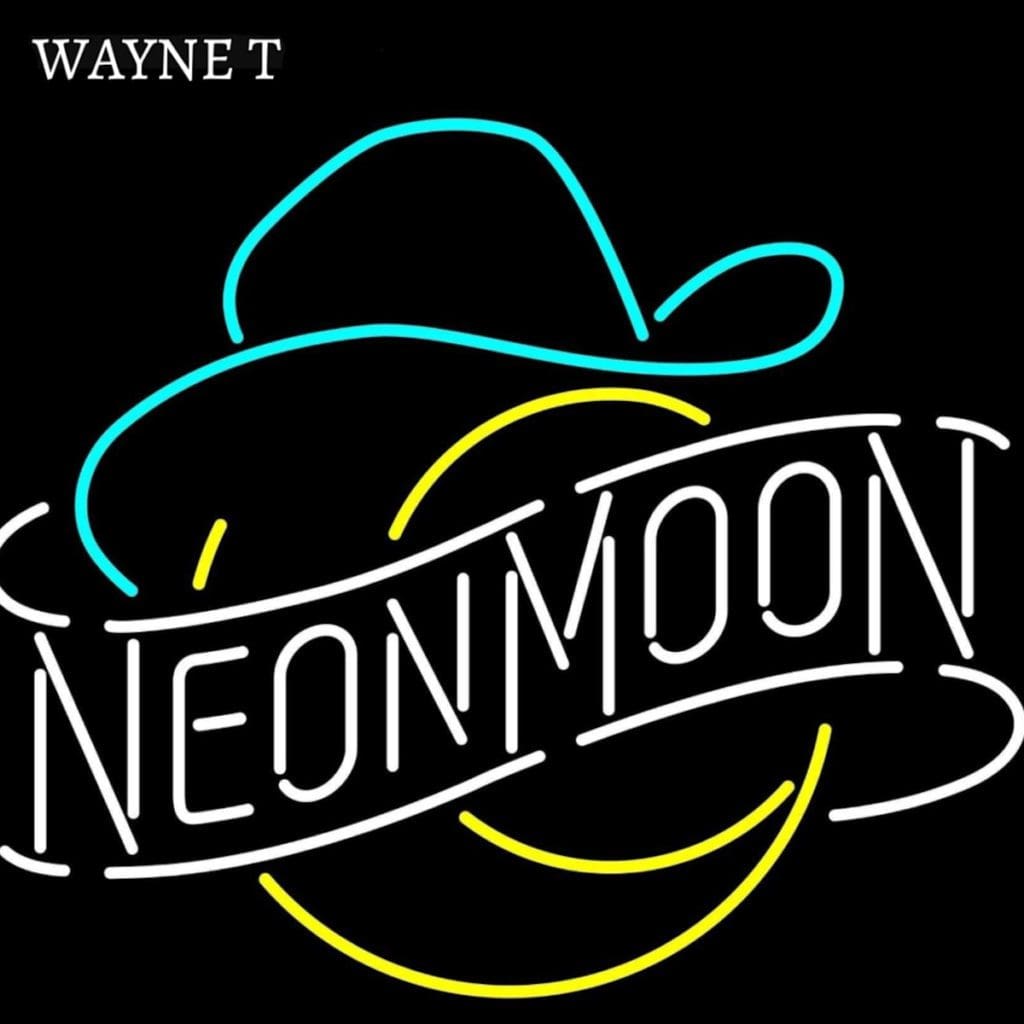 Coming out of the Thornhill camp of performers what you expect from the new album from Wayne T's Neon Moon is a guarantee of skilful talent. Being the son of Arthur Thornhill, Wayne has proved himself to be just as good a performer if not better than his dad. I saw Wayne performing a couple of years ago and it was evident then that this guy would become an immediate hit on the Country music scene.
The album, Neon Moon brings together a diverse variety of Country music, including the title track, a Brooks & Dunn classic, which was first recorded in 1991.
You will find within the 14 songs on this album that there is certainly something for everyone's tastes if you like the more classic Country.
It is hard to choose from the list of upbeat songs on offer for the listener but I particularly enjoyed the more recent Beer Can Can't Fix from Thomas Rhett, two Vince Gill numbers – One More Last Chance and my ultimate favourite, Young Man's Town recorded back in 2003.
There is no doubt that this mix of songs featured here will lift anyone's mood. Fab!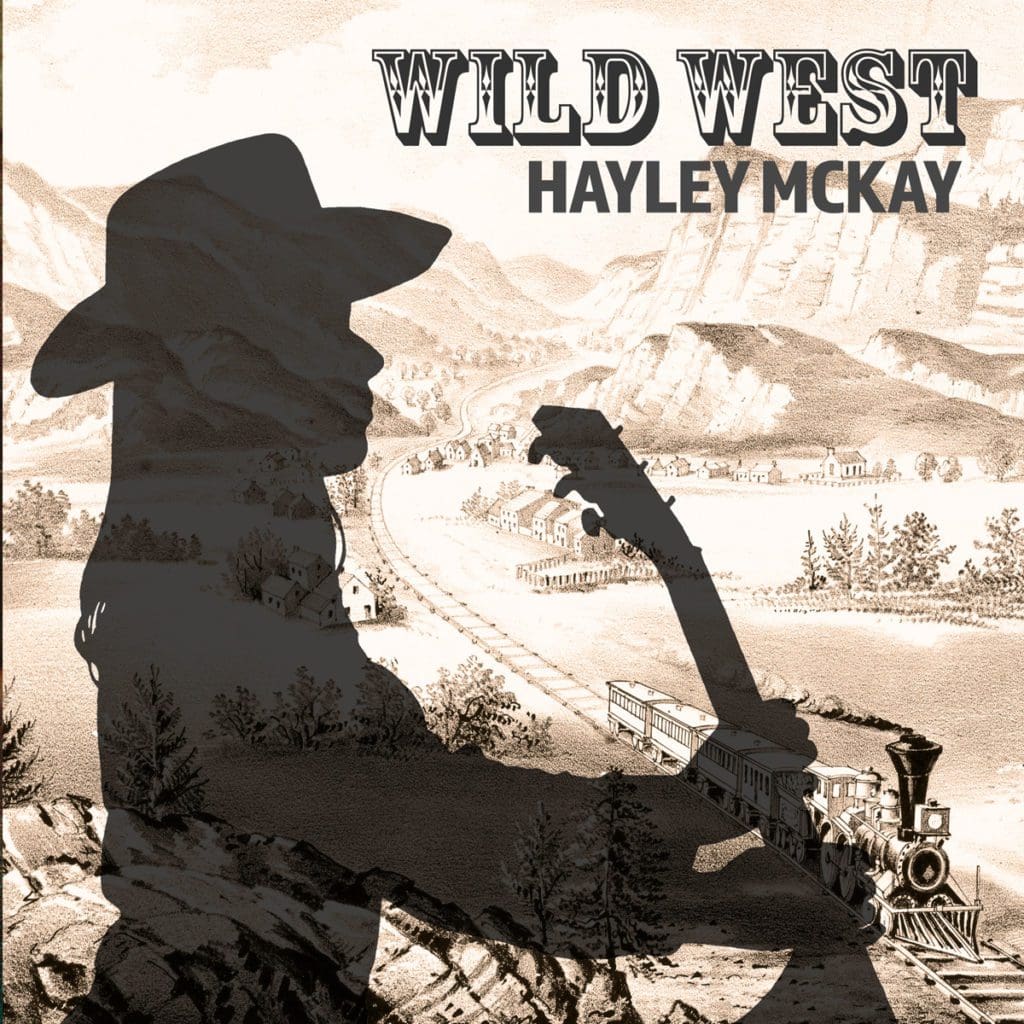 Following on from Hayley McKay's recent chart-topping success, her new song, Wild West takes us back in time. The song was partly inspired by the Doris Day classic western movie, Calamity Jane and the nostalgic, retro sound is really refreshing to hear.
The mandolin, fiddle and guitar blend alongside Hayley's pure vocals. The song is about uncertainty and about taking risks.
Wild West was produced in the North East by Chris Davison at The Forum Music Centre, Darlington and mixed and mastered by John P Taylor at Mirage Music. The song features drummer Paul Smith who has worked with many well known artists including Alan Hull and Sting. The fiddle is a big feature of the song and was performed by Johnny Bunce from The Spirit Levellers.
Wild West is a catchy, foot-stomping, hand-clapping tune which has you hooked from the beginning. The fabulous drumming, guitar playing and fiddle accompaniment bring this song on to another level and is enhanced further by vocals from Hayley.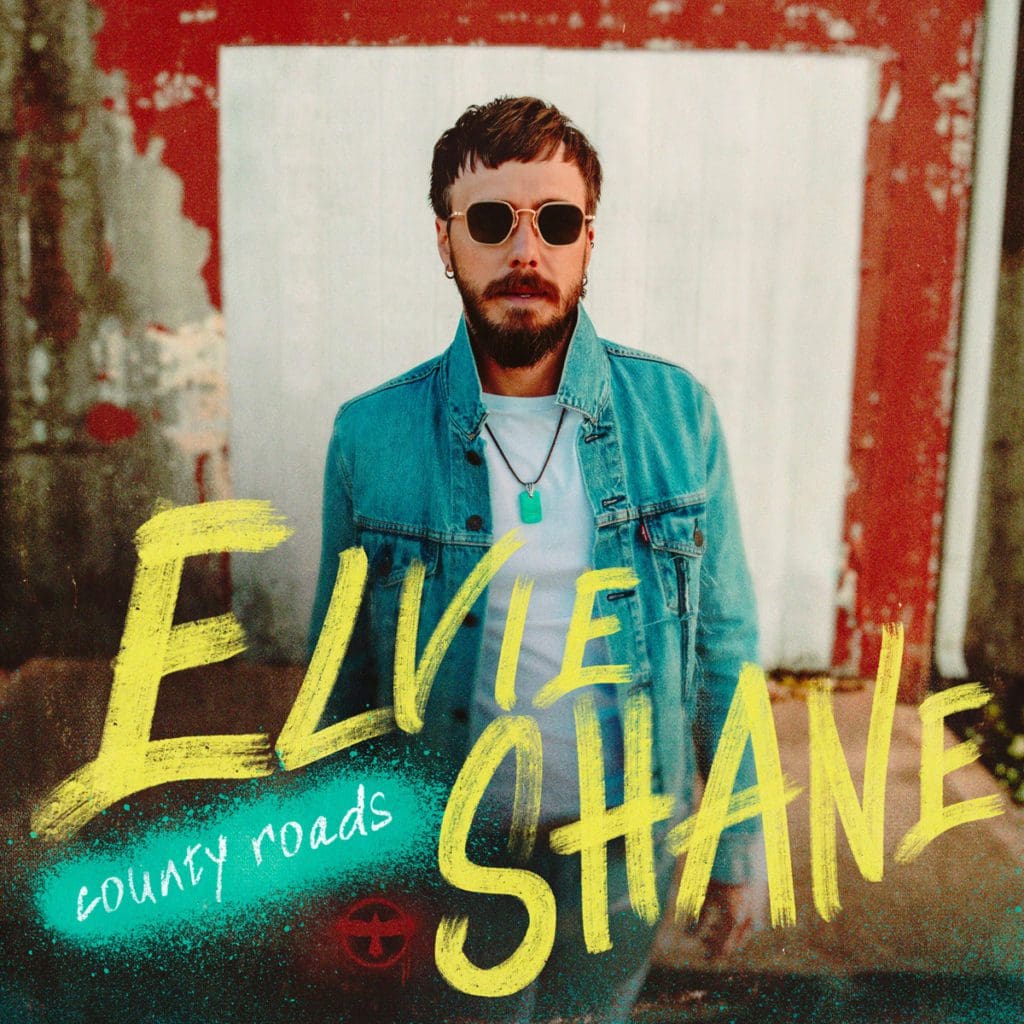 Elvie Shane - County Roads EP
Elvie Shane seamlessly fuses Country with soul to create a sound that has graced hundreds of stages across the US.
Born in the quiet town of Leitchfield, Kentucky it was early on when he was introduced to music and the magic that it holds. Tucked firmly in his mother's arms he would be taken along to the Baptist church where he would go on to spend many hours immersed in gospel before returning home. Greeting him in the driveway each Sunday afternoon were the sounds of Creedence Clearwater Revival, Steve Earle and The Temptations pouring out of the speakers from his father's truck.
Years later his songwriting ability caught the attention of fans as his debut single, My Boy went viral on the internet in 2018 and again in 2021. His debut EP, County Roads has six songs which highlght his knack for storytelling.
The songs on this album in some cases were over produced needlessly but after saying that I did enjoy what was on offer with Elvie delivering the punchy, rocky side of Country music sound.
At Last is Dave's first solo album after many years,and many collaboration recordings. It was recorded, engineered and produced at the SJO studio belonging to Spencer James who was 33 years as lead singer with the Searchers. Dave Anderson has played and sung harmonies on many of Spencer's albums and was very grateful to record in such a great studio.
The songs are purely those Dave likes and wanted to sing.
There are 15 songs on this album, which begins with the well known Who Were You Thinking Of Last Night, originally released by Jim Glaser in 1979, which is followed by I Fell In Love and There She Goes. We move on next to the David Allen Coe number, Divers Do It Deeper of which you can hear a clip below. The upbeat River Town leads us merrily along to When My Little Girl Is Smiling released in 1962 by The Drifters.
The ballads, Forget Him and I'm Going Home bring us down to earth with the classic Devil Woman spurring us on before we finish this varied mix of songs with Seven Ways To Heaven and the rocky, punchy All Fired Up.
This collection of songs is certainly diverse and memory provoking.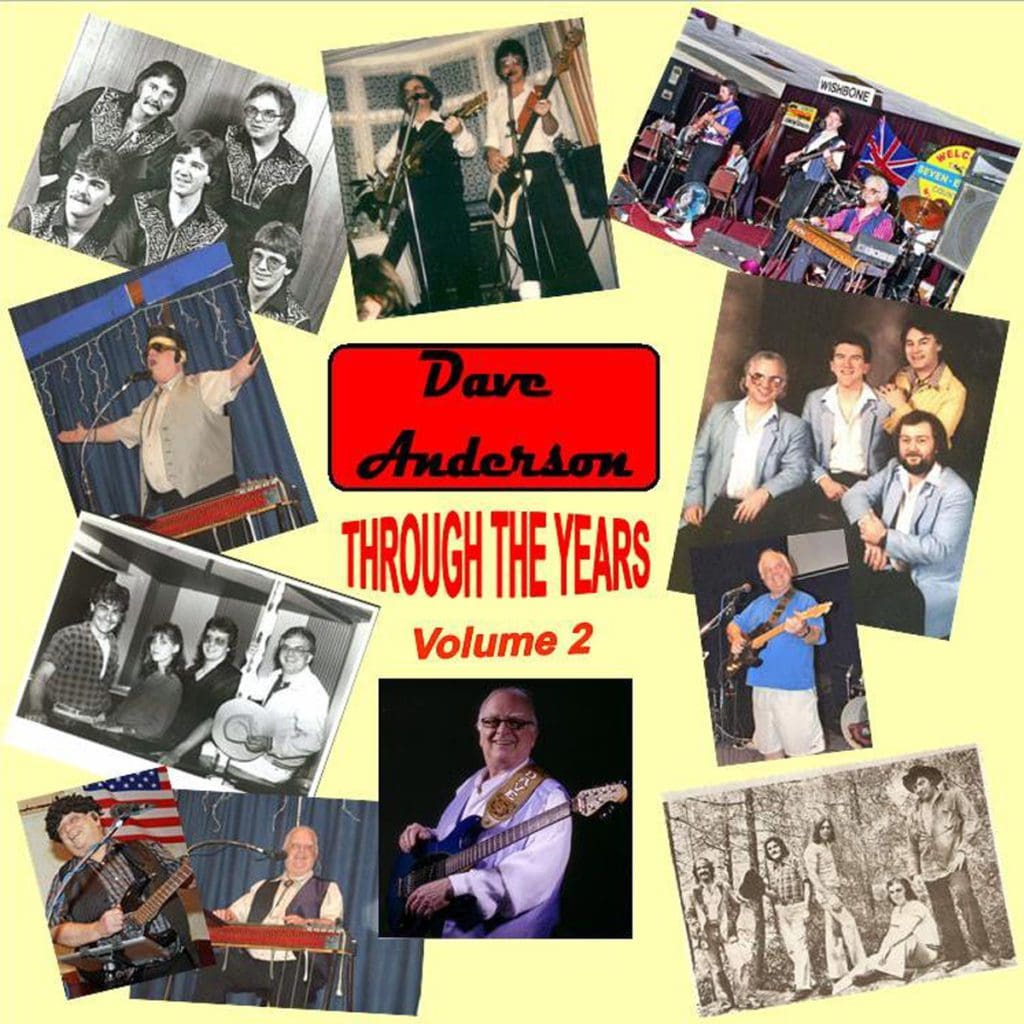 Dave Anderson - Through The Years Volume 1 & 2
Through The Years 1 & 2 are exactly as the titles says, which is a mix of songs that Dave Anderson has sung through the years on albums produced by bands he has played with. People remember those bands fondly and the songs are ones played in live shows with Campbell's Country, George Moody & Country Squires, Vegas, Jon Derek & Country Fever and Wishbone. These two albums are trips into nostalgia land when there were more live bands.
With 31 songs to choose from there has to be at least one favourite song we can remember and thoroughly enjoyed.
As there are so many songs to comment on, here are a few I have chosen to highlight for you. Peaceful Easy Feeling, Amarillo By Morning, My Maria, Old Flame, Wings On My Heels, Driving My Life Away and two songs which are my favourites to listen to. The two songs are the classic Old Soldiers and When I Close My Eyes. At least we know how Dave has spent his lockdown time with not one, but four albums chosen to delight you with. It is hard to say which one I enjoyed the most.
Dave Anderson - Country & Classics
Country & Classics was recorded in Dave Anderson's home studio, with only Cliff Weston as an extra player on steel guitar. The album was designed to appeal to both Country and classic 'oldies' fans, with Dave choosing songs of both genres in his shows. There is no attempt to educate or modernise the songs on this album, just to have well known music to singalong to, tap your feet, clap your hands and remember the good times! There are 13 easily recognisable songs on this album which kicks off with the classic, I Don't Know Why I Love You But I Do made famous by Bobby Vinton back in the 60s. Bringing back memories of my childhood is an all time favourite song of mine by the fabulous Bobby Darin, Dream Lover.
Moving even further back in time we are treated to South Of The Border which features some excellent pedal steel playing. Other songs included that are worth a mention are My Shoes Keep Walking Back To You, Help Me Make It Through The Night, It's Only Make Believe and it ends with the Glen Campbell song, Rhinestone Cowboy. Fab!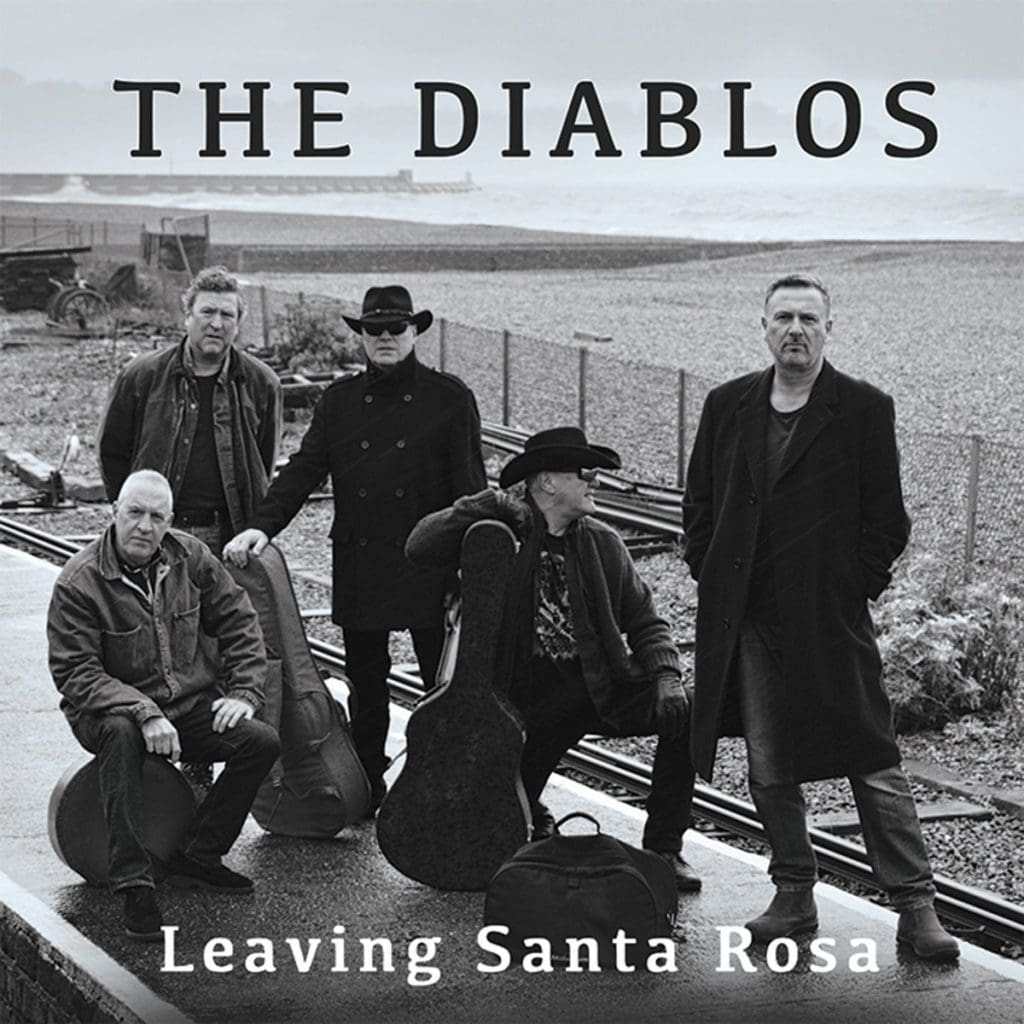 The Diablos - Leaving Santa Rosa
Produced by Al Scott of Metway Studios, the new album from Brighton based Country rock band, The Diablos, is a welcome return of their distinctive style and sound. There is a very fluid feel to the lyrics in the album from the upbeat life as a musician, including I Love This Band to the moody Nature Of The Beast. Geoff, with band members Chris, Danny, Terry and Adrian all being prolific songwriters it brings a great diversity to the style of songs and stories that makes for an entertaining listen. Straight up Country comes from the title track, Leaving Santa Rosa and The Ballad Of Johnny And Mary, plus there are inflections of the 60s in Don't Ask Why, rock 'n' roll in Doing Alright and the soulful blues of Man On A Mission. The only number not written by the guys is the guitar driven Blonde Ambition which showcases Danny and Adrian's guitar skills. Chris' lead vocals make this an undeniably Diablos album and the fun and enjoyment they bring to their live performances is retained in the production.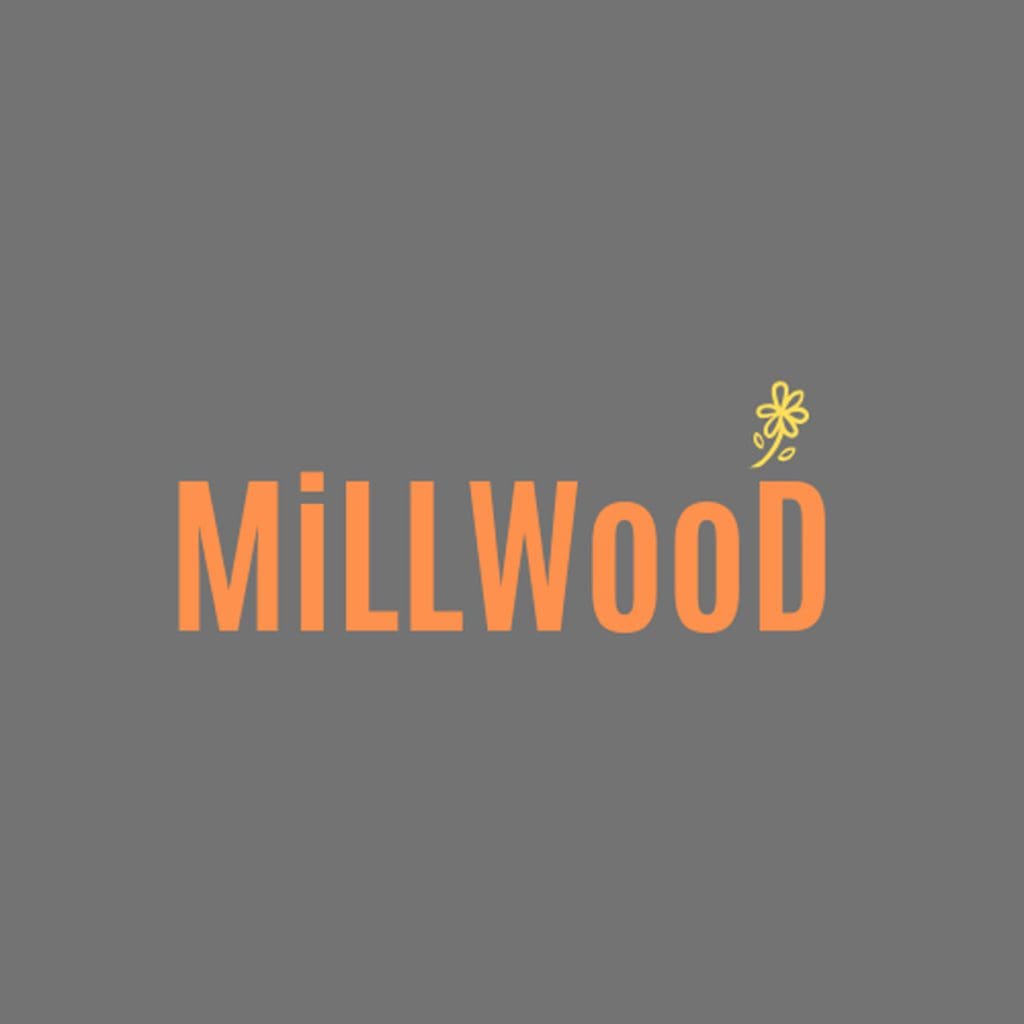 Millwood - Originals (EP)
If you are thinking of booking Millwood to your club you surely will after listening to the soundclip below this review.
Kicking Off My Boots is a dance tune to which Andrina Faulds from Scotland has choreographed a dance. In fact Kicking Off My Boots was a big hit with the dancers in the clubs, including in South Korea and Indonesia as well as the UK. Check them out on YouTube where you can see several videos of dance clubs dancing to it.
The next song, Is That Alright, surely is alright. It is a nice ballad sung well by Ashlii and Gary who sound well together with neither trying to outdo the other.
A Dancing Song is next and away we go again with our feet tapping. Ashlii features, she shows off her voice well and we follow that with Busy Dreamin' and yet again I find myself singing along. I can imagine them on stage now with the audience listening intently.
I Think I Would is the final song on this EP with Gary showing that he can also sing and yes, I would buy the cd. This EP is more than a taster and is definitely worth having in your cd selection. I am sure you will enjoy it and it does leave you wanting more.A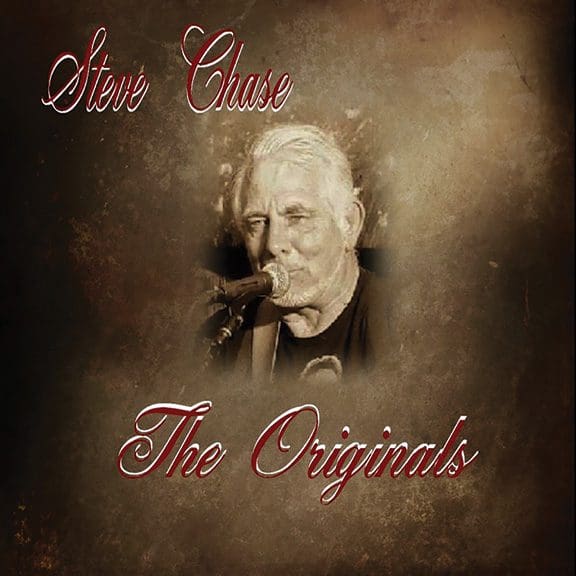 Steve Chase - The Originals
As with a lot of our British artists who found their work being cancelled Steve turned to alternative methods of utilising his time, developing his songwriting skills and released The Originals album which has 14 tracks to savour. There are a couple of tracks on this cd which were written by other artists, namely Steve Hanks' Another Sunny Day and Andy White's Tractors, Trailers Cattle And Girls.
The other songs were written by Steve and are either remakes of songs he has written over the years or new additions.
This musical journey begins with the lovely ballad, Bright New Star followed by the catchy Sing A Song Of Sixpence and then the apt blues number, Corona Virus Blues. We continue with the uplifting Summertime foot tapper, What's The Matter With That, the dreamy You Walked Right Back In My Mind, I Thought You Knew, Down The Divies and the funny rendition of The Demise Of Henry The Cockerel. Track 12 brings us What If We Try? and finishing Steve's Thank You For The Memory. Clearly the songs on here are a collection to be proud of and bring enjoyment. A must buy!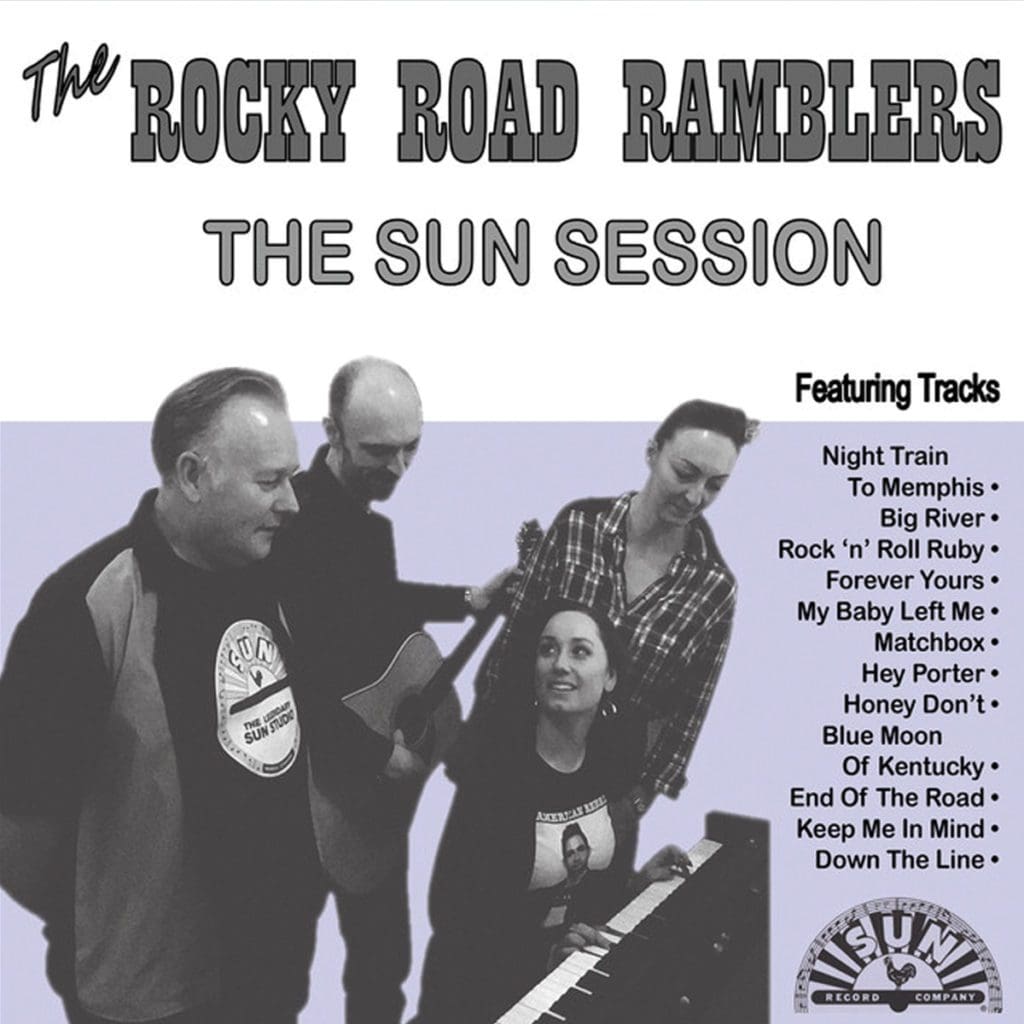 Rocky Road Ramblers -The Sun Session
The family band who are The Rocky Road Ramblers went all the way to Memphis, Tennessee to Sun Studio to record this album titled aptly, The Sun Session. It was the dream of Jonny Williams to travel 4,283 miles to record, accompanied by his wife Lynnette, his daughter Sophie O'Shea and Lynnette's brother, Adrian Marsh. They have combined their love of rock 'n' roll, Country and rockabilly music to honour the legends who have influenced them and shaped them as musicians. The songs on this album were either recorded at Sun Studio or from artists that were once signed by Sam Phillips. As you would expect from listening to this band, it is one of foot-stomping, hand-clapping sounds with some fabulous musicianship and vocals. The rollercoaster ride sets off with the foot stomping Night Train To Memphis, Big River and a favourite of mine, Rock 'n' Roll Ruby. Blue Moon Of Kentucky, Down The Line and the haunting ballad, Forever Yours is also included and others. This is one dream you will not want to wake up from.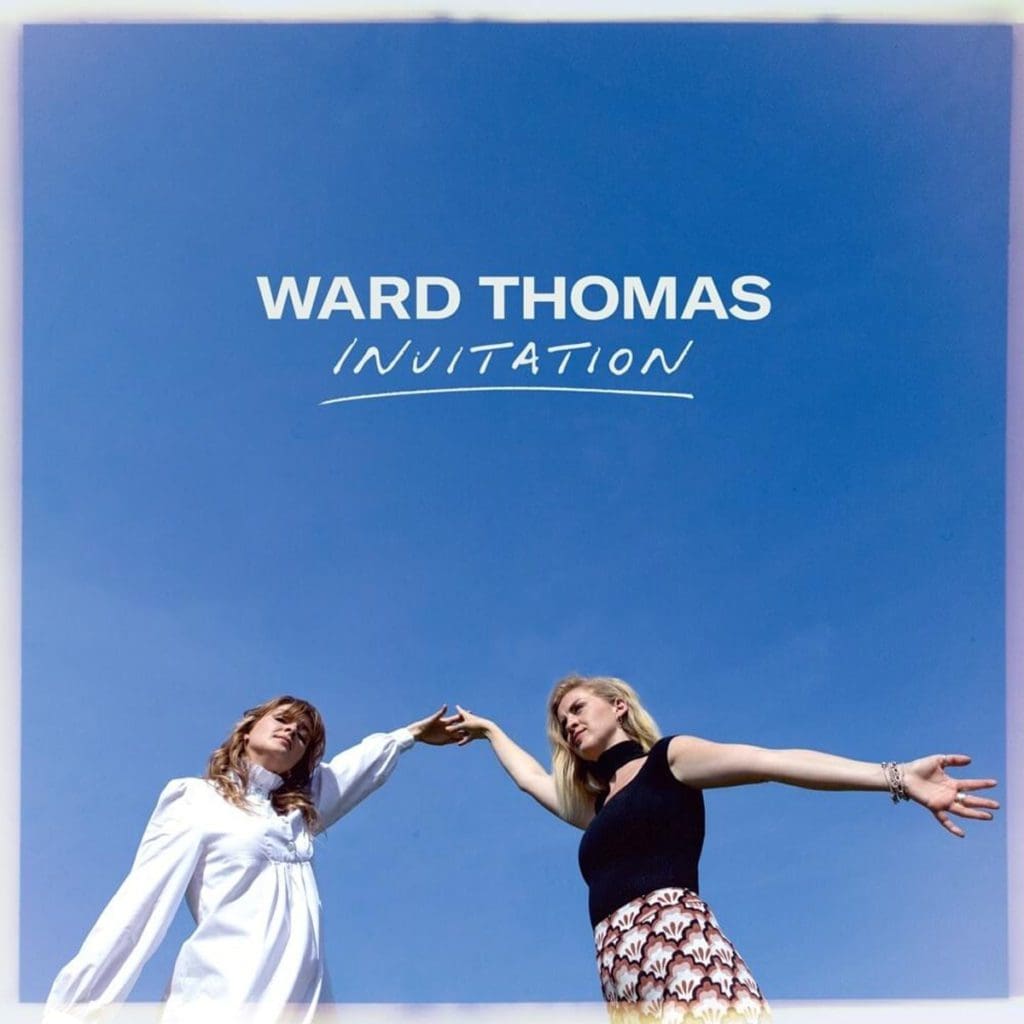 Everyone's favourite sisters, Catherine and Lizzy Ward Thomas, release a cracking new mix of the album, Invitation,  highlight – Don't Be A Stranger – featuring Grammy-nominated US Country star, Cam. The track originally appeared on their acclaimed recent album Invitation.
Mixed by Dan Grech (George Ezra, The Killers, Halsey), Ward Thomas' new take on Don't Be A Stranger is strikingly rhythmic. Cam adds a further touch of Country class to proceedings as her voice effortlessly blends with Catherine and Lizzy.
'We've always loved the idea of having another vocalist on Don't Be A Stranger', Ward Thomas , adding 'We love Cam's music and songwriting skills but also admire her attitude as a Nashville artist on many issues close to our hearts. To have her sing on one of our songs is a real treat.'
Invitation is worth a listen and if you have Amazon Music then why not search it out and while you are at it add Don't Be A Stranger to your playlist.
Bringing Shane McAnally and Josh Osborne into the mix Carly Pearce has returned to her roots as a girl who loved the strong women of 1990s Country. Praise has to be given for the production on the seven songs which highlights Carla's impassioned delivery. Focusing on her pure tone and sultry notes, 29 marks a coming of age for both her sound and her presence in today's emerging Country female universe. Pulling no punches these songs are her thoughts and experiences put to song. Next Girl, Should've Known Better and Messy lay it all right out there. The title song 29 was her age at the time of writing the album and makes you recall how daunting that age can really be. This isn't the usual breakup collection of songs with all the revenge filled posturing that you so often get in the mainstream that works like a female version of Bro-Country. There is a reflective thoughtfulness that's more mature and meaningful vibe which still has a mainstream feel. Now with this album is the lady we have been waiting to reveal herself finally and she has.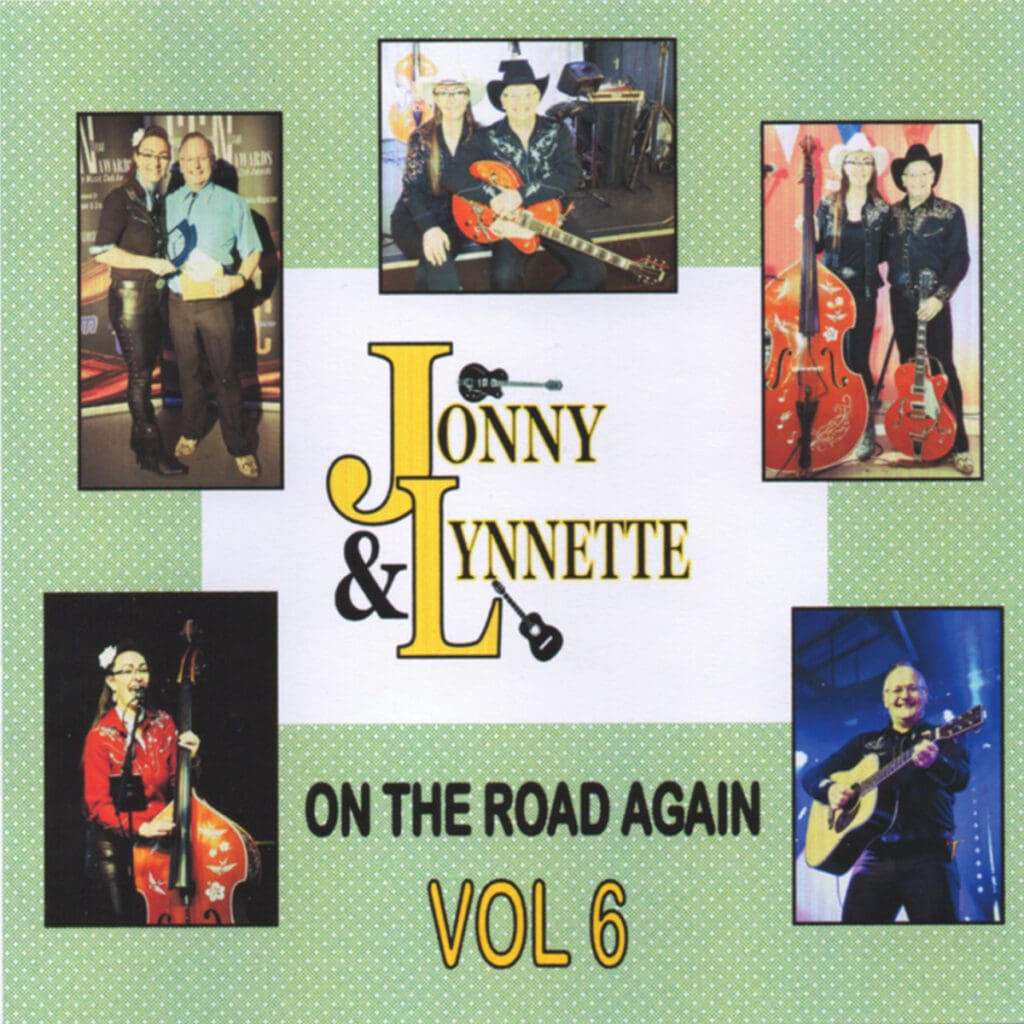 Jonny & Lynnette - On The Road Again Vol 6
Multi award-winning duo, Jonny & Lynnette have now released Volume 6 of their On The Road Again series. This album was recorded at Swanyard Music in Retford, Nottinghamshire. Thinking about the number of tracks to record for this album they were initially set to put on 14 but came away having recorded 18 because they couldn't choose which tracks to leave off due to the extensive repertoire of songs they have covered. One of the tracks is a favourite Christmas song, I Can't Have A Merry Christmas (Mary Without You) which is a good choice, especially at this time of the year. If you have seen Jonny and Lynnette's performances you will immediately know all the songs they have covered over the years and I'm sure you will realise this album includes many of your favourites. The album begins with Ragged But Right and includes Drinkin' Champagne, I Got Stripes, New Moon Over My Shoulder, Linda On My Mind and Whiskey Under The Bridge. I am pleased to see Mr Man In The Moon is included, it is a favourite of mine. Lovely stuff!
The song Troubadour is a ballad in which the narrator reflects on his life as a troubadour, feeling that he is content with what he has accomplished. I was a young troubadour when I rode in on a song / I'll be an old troubadour when I'm gone. One asks oneself could this be the thoughts of Martin Jaye who has now released his new album, Troubadour! 
Included in this selection are a variety of well known Country songs, both classic and modern, which compliment each other. 
We start our muiscal path with the excellent All My Ex's Live In Texas recorded in 1987 by my favourite artist George Strait. Cheap Cologne, Imagine That and Lost Highway come next with the tongue in cheek song, I'm Still Not Dead, sung originally by Willie Nelson. 
The dance floor filler, Love Trip gets us on our feet next and carries us on to Jimmy Buffett's Margaritaville. Guitar Town, Weymore Blues, Things I Carry Around, Frame Of Mind and the title track, of course, Troubadour.
This Highway and Wasted Time which were both written by Martin brings this variety of tunes to a nice end.